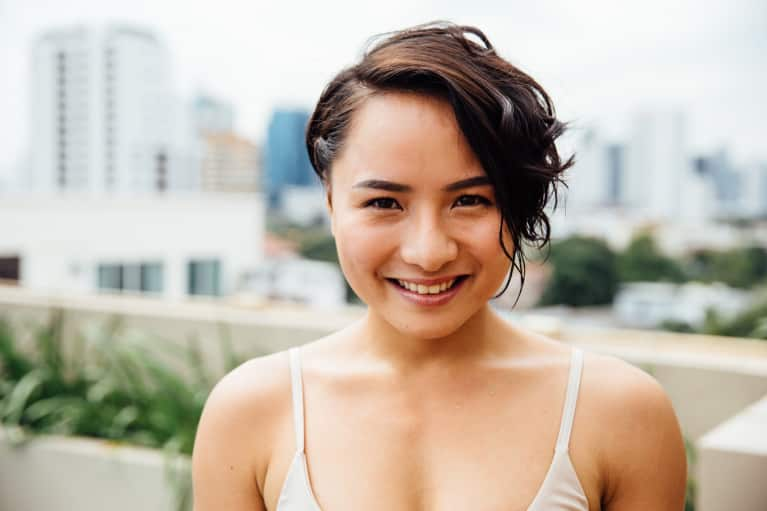 As someone who wrote a book about how to lose weight, you probably wouldn't expect me to tell you that exercise and diet programs are mostly unhealthy.
But that's truly what I believe. Now, I'm not saying exercise itself is harmful, or even that most diets will make you sick. The pertinent issue, as I see it, is how you implement these weight-loss programs into your life.
If you don't understand why you eat well (or not well)—and how the answers can be different every day—then you are setting yourself up for failure. This is what happens with almost every diet plan. One failure leads to another, and then the next thing you know, you believe that you can't change your body or your life. This is the vicious cycle that leads to weight gain, a lack of courage and confidence, and never-ending frustration.
What my approach does is simplify the process, removing the pitfalls of other diets, and putting you in control of your body. How? By pointing out the one issue that every diet plan consistently refuses to address: you.
Most diet and exercise plans don't acknowledge, recognize, or give power to how all of us are beautifully different and complex. Your individuality should be celebrated as a competitive advantage. And that's exactly what I'm going to show you how to do. Instead of feeling bad about your past obstacles and defeats when it comes to losing weight, I will show you how to elevate your unique qualities as strengths—how to use them in order to achieve success.
I wrote this book because I'm tired of seeing people fail and be disheartened. My work with clients has proven to me that the answer isn't just in the foods you eat or the workout you choose—it's in you. In the uniqueness that makes you you: your personality. That's why my book focuses on personality types. Here are the five types I've discovered in my work with clients.
The critical-thinking Organized Doer
The outgoing Swinger
The free-spirited Rebel
The selfless Everyday Hero
The strong-minded Never-Ever
The characteristics of each type can be strengths or weaknesses in your attempts to reach any goal. My four-week program capitalizes on the core traits of each personality type, giving you every advantage in your efforts to uncover the body you want, once and for all.
The book comes with an assessment that'll help you identify your personality type. But here's a brief intro to each archetype.
The Organized Doer is a type A personality who craves routine and rules. So, we give them that structure because it drives their success! For these folks, checking off boxes is not stress-inducing but meditative, and proves an effective way to stay on track.
The Swinger is the adventurous type who always knows what's going to be the next big thing. Their success is rooted in programs that offer variety, change, and the ability to actively determine food and workout decisions each day.
The Rebel tends to be impulsive and noncommittal. They need to be given the opportunity to find their own flow in every day, and to be provided with flexible guidelines offering plenty of options.
If you're an Everyday Hero, you probably always put yourself last and are happy to bend over backward for others. While this is admirable, it means you rarely accommodate yourself, even if you know it's necessary. The key for Everyday Heroes is building a plan that is streamlined and easy to set up, with as few obstacles as possible.
Finally, the Never-Ever is someone who's disconnected from their health and fitness or may have even given up. They require a plan that allows them to take a step back (and sometimes away from their negative self-talk) to get a macro view of their lives. That's what it takes to open their minds to personal choices on a micro level. Their program is designed to help them break that cycle and teach them how to be in control of the decisions that influence behavior.
My goal is to help you understand your personality and triggers (in both negative and positive ways). This is invaluable information. Once you understand why you act and react the way you do to certain fitness and diet plans, you can find the right approach for you—meaning you're more likely to stick with the plan for long-term health and weight loss.
Remember, dieting, fitness, and health are personal. It's always up to you to honor your needs. There never will be any one person exactly like you. You are one-of-a-kind—a living, breathing bundle of beauty and strength. So let's start adapt our approach to you, rather than trying to force you to adapt to the approach. Once you embrace this perspective, everything becomes easier and transformation is in your grasp.