How To Eat Healthy Anywhere (Even A Gas Station)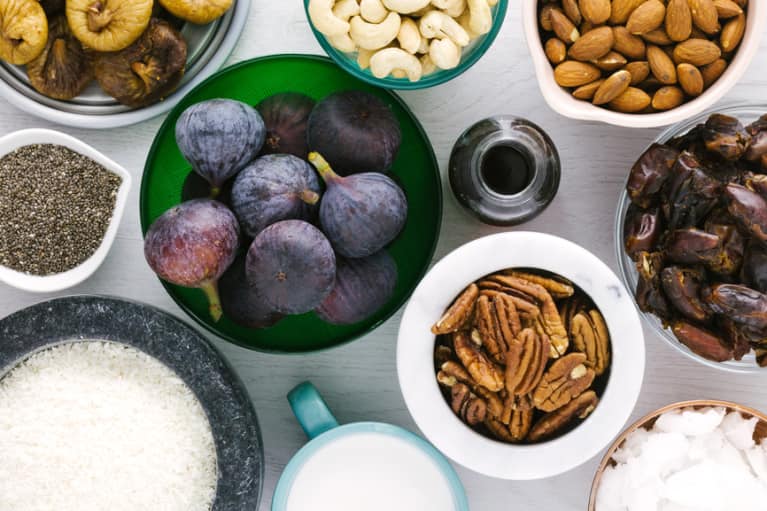 Our editors have independently chosen the products listed on this page. If you purchase something mentioned in this article, we may
earn a small commission
.
You've probably traveled to your in-laws' house for the holidays or gone on a business trip to a place where your only options are basically fast food, gas stations, and other less-than-optimal healthy options.
I know the feeling. I've traveled to towns where I have to make the most of what is available, yet my options aren't ideal. Sometimes you have to improvise and do the best with what you have. It's not your fault you can't find real food in most places. The food industry conspires to keep real food off the shelves because vegetables, fruits, and nuts aren't as profitable as processed foods.
Yet even in the worst situations, there's hope. You don't need access to farmers markets, gourmet food stores, or even health food stores. You can visit your regular grocery store and usually find what you need.
Here are five ways I plan and improvise so I always eat healthy in even the least ideal environments.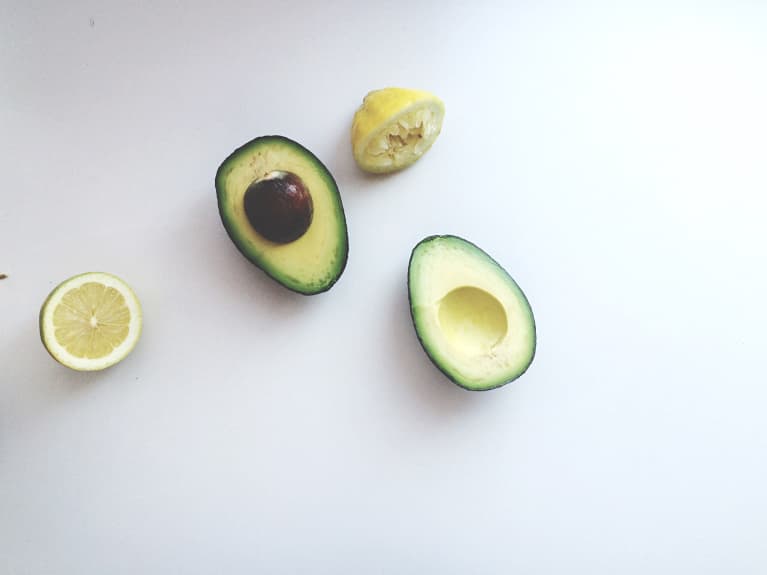 If I'm driving, I'll take healthy staples like almond butter, nut milk, coconut oil, wild-canned fish, olive oil, nuts and seeds, and other nonperishable items. If I'm flying, I make room these items in my bags. Apples, berries, pomegranate, avocados, and lemons also fare well on the road. If I want something sweet, I'll carry a 70 percent raw, organic dark chocolate bar.
I find the nearest grocery store.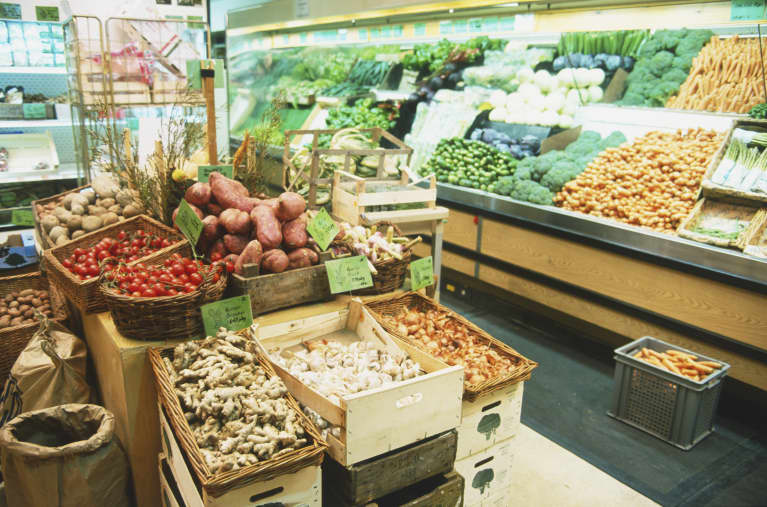 I find these as soon as I arrive. I make a shopping list before I hit the grocery store so I don't wander the aisles aimlessly and subsequently impulse-buy junk food. I stick to the store's periphery, or more specifically, the produce section. After all, whole, fresh foods are stocked on the outside, not inside, shelves. If I buy beef or meat, I choose grass-fed, hormone-free, or organic whenever possible.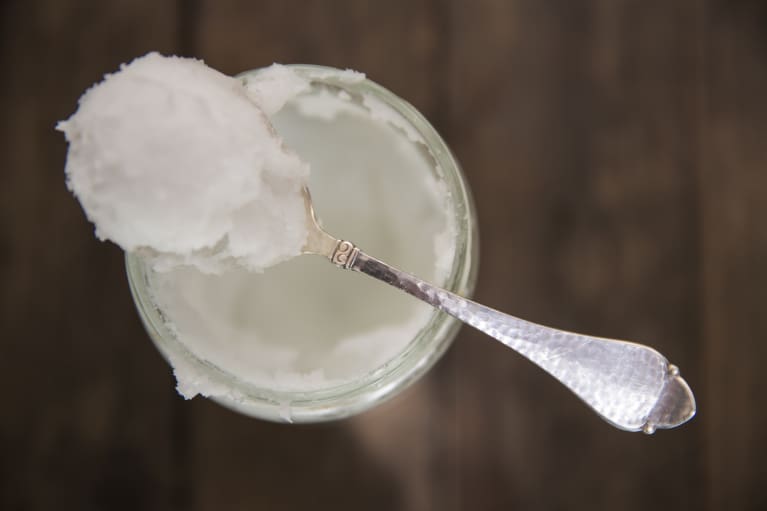 If I can't travel with these, I pick them up once I've arrived at my destination. Mine include extra-virgin olive oil, coconut oil, nuts and seeds, nut milks, coconut milk, olives, apple cider vinegar or balsamic vinegar, sea salt, black pepper, and any other spices I need.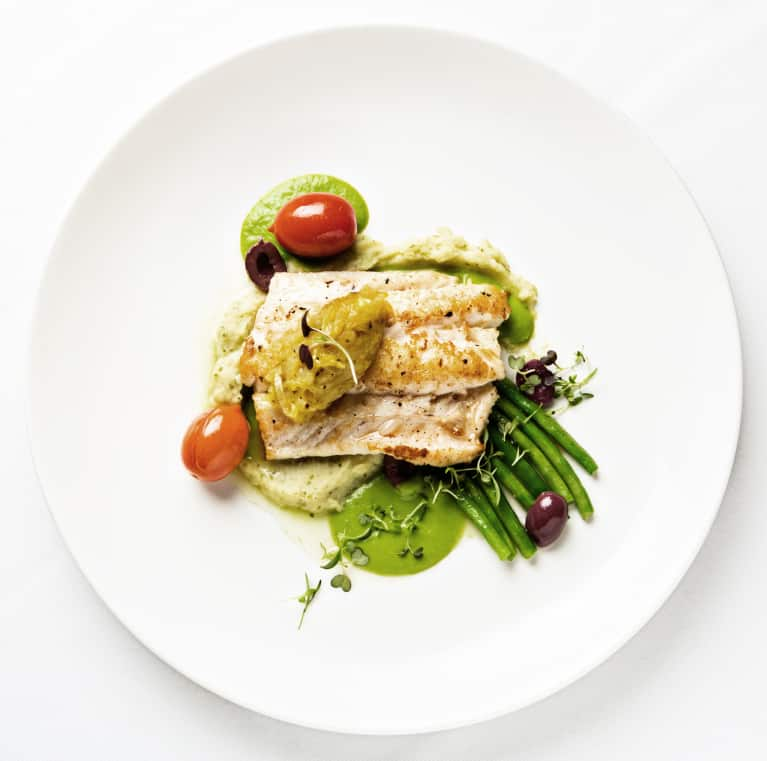 Traveling often means eating out, but you don't need to abandon healthy eating just because you're at a restaurant. I'll research my options ahead of time and take mental notes of a few ideal choices. I look for restaurants with choices like grass-fed beef, wild-caught fish, and organic produce. Restaurants usually have side dishes like steamed veggies or sweet potatoes. Likewise, almost any restaurant can make a grilled fish or chicken dish with a large plate of vegetables steamed or sautéed in healthy oils.
Connect with your family in the kitchen.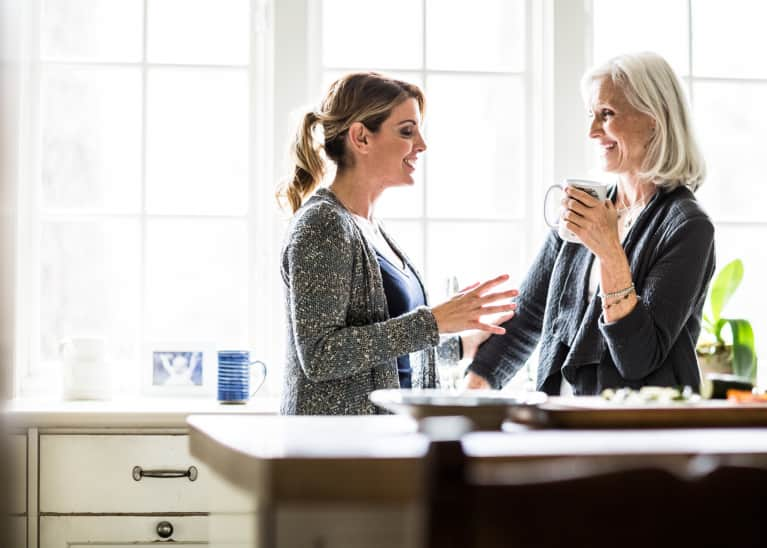 If I'm visiting family, I use my visit as an opportunity to connect in the kitchen. I love introducing my loved ones to new, healthy recipes. That way, I can control the ingredients and types of foods I'll be having.
If you're looking for a little kitchen inspiration with dishes that are delicious and healing, my book Eat Fat, Get Thin is filled with hundreds of delicious, healthy, and mouthwatering recipes.