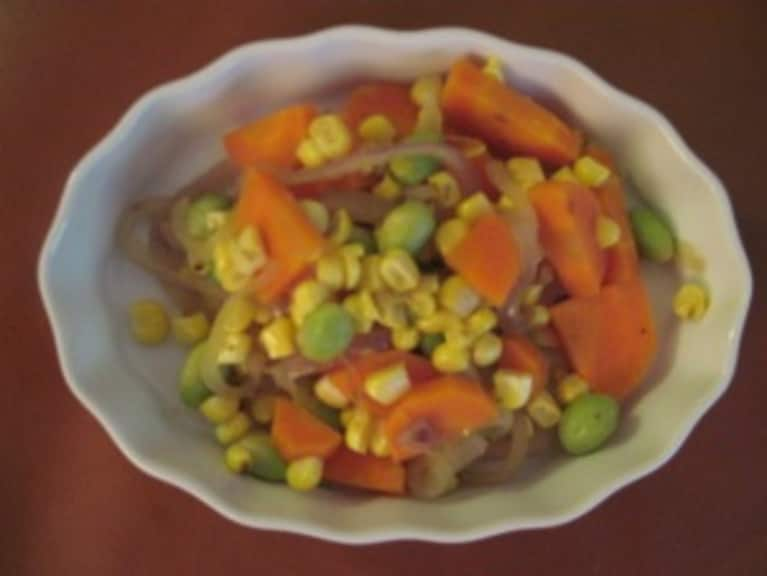 I must admit it really is too hot to cook; nonetheless, we still need our nourishment. This simple recipe is fast, light and easy but still abundant in sustenance and fresh flavor.
Ingredients:
1 tablespoon olive oil
3 ears of corn shaved off the cob
3 medium carrots cut in half moons
2 shallots cut in rings
2 cups shelled edemame
Marinade:
½ cup olive oil
1 medium orange squeezed, approximately ¼ cup of juice
1 tablespoon Dijon mustard
Salt and pepper to taste
In a medium pan, heat one tablespoon of olive oil and sauté shallots until fragrant and translucent. Add carrots and cook for about 5 minutes, add corn and edemame and sauté for 3 more minutes.  In a separate bowl, whisk marinade ingredients until well combined.  Pour over the succotash and mix in well.  Serve and enjoy!