The Only Cocktails You Need To Celebrate New Year's Eve (They're Healthy, Too)
Contributing Food Editor
By Liz Moody
Contributing Food Editor
Liz Moody is a food editor, recipe developer and green smoothie enthusiast. She received her creative writing and psychology degree from The University of California, Berkeley. Moody is the author of two cookbooks: Healthier Together and Glow Pops and the host of the Healthier Together podcast.
While we applaud not drinking over the holidays, if you do imbibe, it can be nice to sip on a kicked-up cocktail with bonus health benefits. While these will never be as good as a green juice, they do contain anti-inflammatory and hydrating ingredients that might help ease your hangover the next day.
Coconut Water Gin & Tonic
This cocktail uses electrolyte-rich coconut water as its base, helping you stay hydrated throughout the night. Get the recipe here.
Turmeric Orange Margarita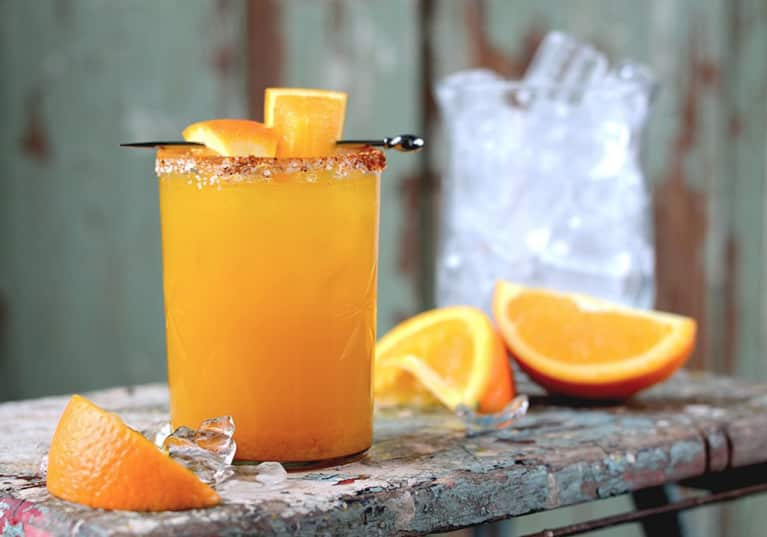 This margarita is laced with Vitamin C-rich oranges and inflammation-stopping turmeric. Get the full recipe here.
Spiked Vegan Hot Chocolate
This vegan, refined sugar free hot chocolate gets amped up with bourbon. Get the recipe here.
These Moscow Mules rely on Kombucha instead of ginger beer for a Vitamin B-rich, probiotic kick. Get the recipe here.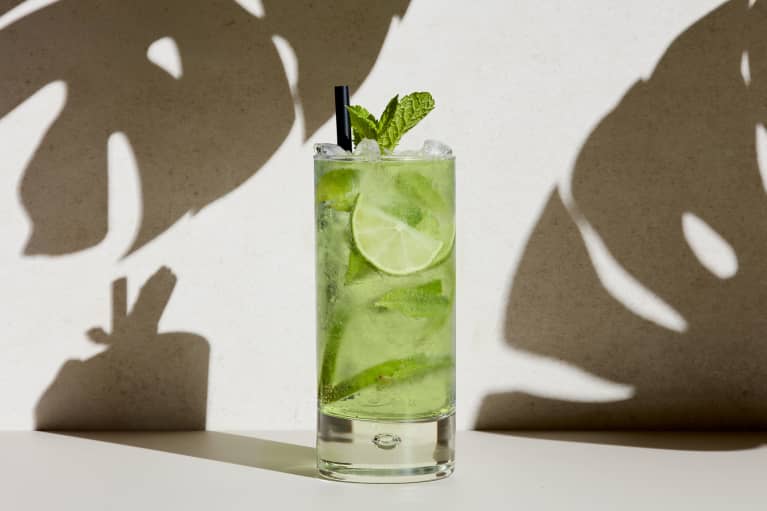 This maple syrup-sweetened mojito is a fresh, hydrating take on the classic. Get the full recipe here.
Superfood Spiked Apple Cider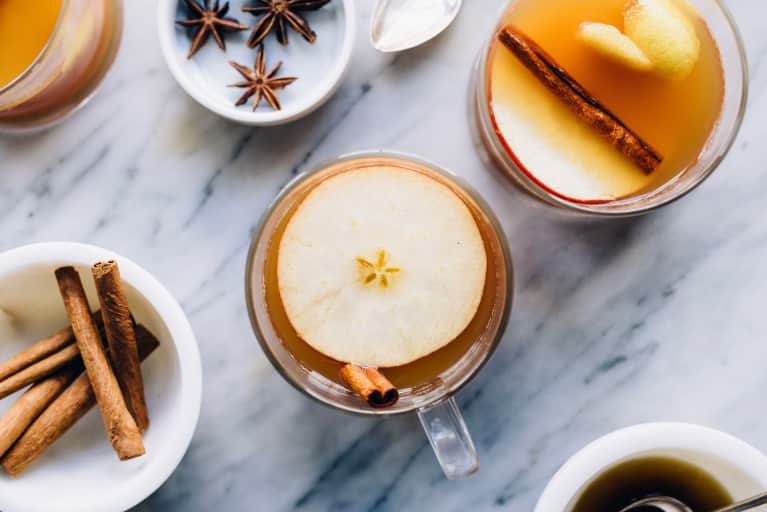 This refined sugar-free spiked cider is laced with antioxidant-rich spices, and will make your house smell amazing. Get the recipe here.