Pumpkin Recipes To Make Right Now (Because Winter Is Coming)
In the lead-up to Thanksgiving, we're sharing a mix of original recipes, entertaining advice, and seasonal dishes from our favorite bloggers to help you approach the holiday with a little extra mindfulness and a lot of extra-delicious vegetables and fruits. We're focusing on whole-food, plant-driven dishes to make your holiday table not only beautiful but more healthful, too—while still keeping the integral flavors of the season front and center.
It's full-on pumpkin spice season—but don't limit yourself to lattes. We've got pumpkin goodness in all forms.
If you're already on the chia pudding train, you probably don't need much convincing for this one. If you're not, give this seasonally spiced version a try—we know you'll love it.
Gluten-Free Pumpkin Oat Pancakes
Pancake breakfasts just got infinitely more autumnal.
Gluten-Free Pumpkin Bread
The perfect loaf to have around for breakfasts, snacking, and when unexpected company drops by.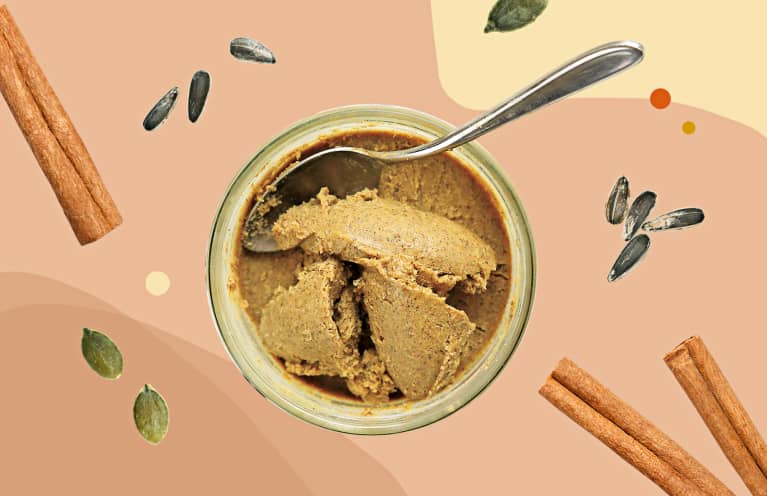 Think peanut butter, pepita-style. This version comes together beautifully with the addition of coconut oil, cinnamon, and maple.
Post-workout snack, nightly dessert, or breakfast on the go—you decide.
This vegan Caesar uses pumpkin puree instead of egg yolks for a creamy, expertly emulsified dressing.
Get the recipe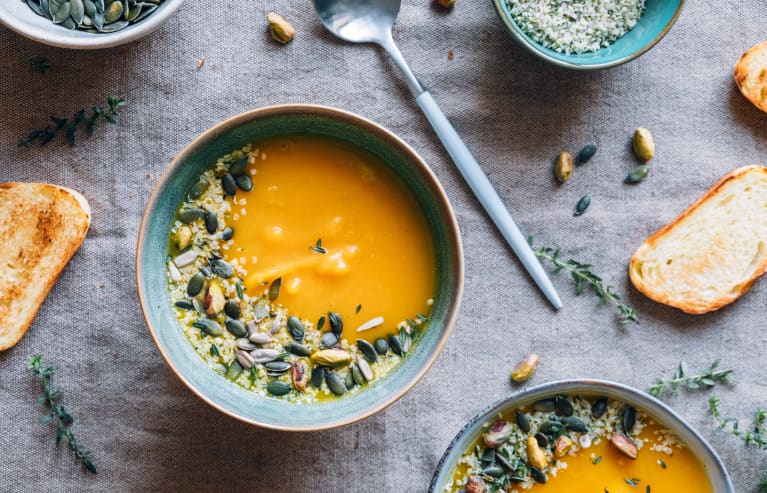 A big batch of this is great to have in the fridge for easy lunches throughout the week.
Creamy Vegan Pumpkin Pasta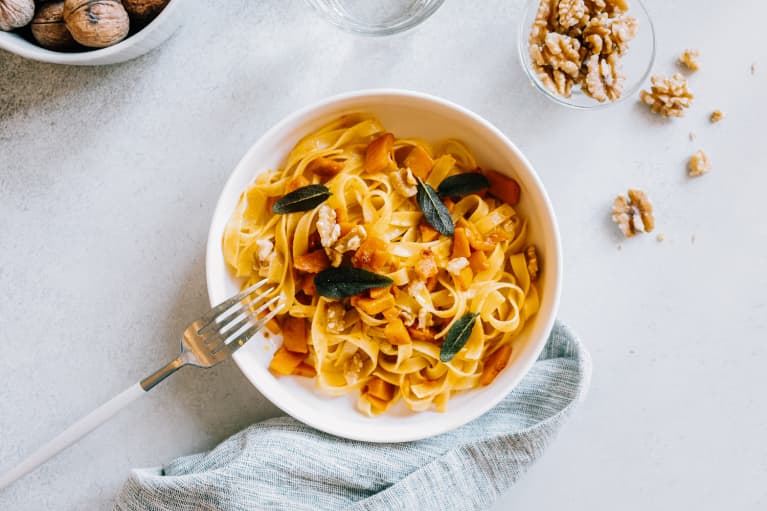 Pasta gets the pumpkin treatment with a savory sage-flecked sauce.
Vegan Pumpkin Sugar Cookies
That spiced pumpkin butter frosting tho ...
Nice cream just got a bit pumpkin spicier.
Sugar-Free + Gluten-Free Pumpkin Pie
Naturally sweet pumpkin doesn't need all that refined sugar, anyway.
Get the recipe