Can't Nail Your Handstand? Do This Every Day
mbg Class Instructor & Yoga Teacher
By Caley Alyssa
mbg Class Instructor & Yoga Teacher
Caley Alyssa is a internationally renowned Los Angeles–based yoga teacher. She is a Certified Holistic Health Coach by the American Association of Drugless Practitioners, and has completed multiple yoga trainings, including Yoga Works 200-hour Teacher Training, Dharma Mittra 500-hour Teacher Training, and Yoga Tree 200-hour Teacher Training, among others.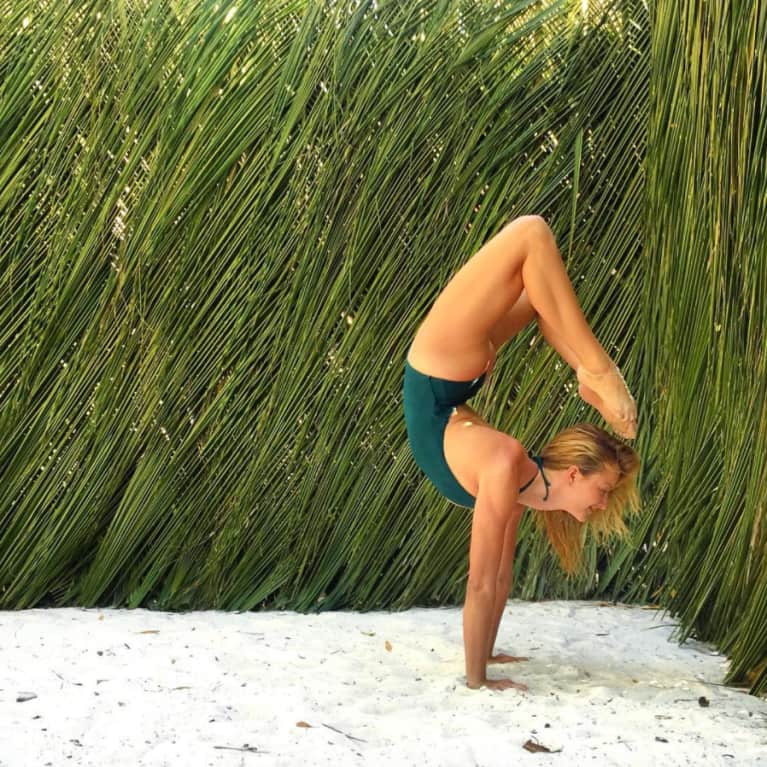 There's no question that inversions are good for you and a lot of fun, but they aren't always easy to master. That's why I've come up with one move you can practice every single day to help you get a little bit closer. All you need is a pair of comfy socks and a solid surface!
Check it out below, and you'll be a handstand master in no time.