7 Healthy Chili Recipes You'll Want To Try This Fall
Whether it's for a game-day tailgating feast or just an excuse to make a cold-weather dinner a little cozier, a big pot of chili is one of our favorite ways to celebrate fall.
Be it extra-spicy, smoky, or veggie-packed—here are some of our favorite healthy chili recipes to suit every mood!
Smoky Black Bean + Sweet Potato Chili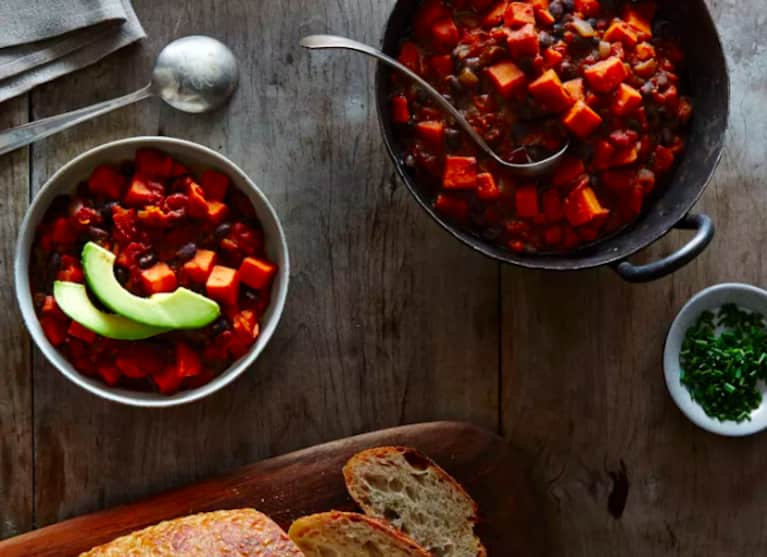 Smoked paprika and sweet potatoes take this vegan chili to the next level—it's so good, you'll want to eat all season.
Get the recipe.
White Chicken Quinoa Chili
White chili is a thing, and we're totally into it. Unlike most chili, this one doesn't use tomatoes and instead ups the chicken broth (you could probably sub in some healing bone broth here too). Give it a shot.
The perfect balance of spices, beans, and lentils—all in one pot.
This chili is all about capturing the essence of salsa verde with lots of good-for-you greens.
(No-Bean) Sweet-Potato + Kale Chili
For those who could use a break from legumes, this chili is for you. The original recipe includes ground turkey, but they offer a vegan option, too.
Slow-Cooker Pumpkin Chili
This is the perfect recipe to set and forget in your trusty slow-cooker. Pumpkin puree boosts the vitamin A and fiber content, too.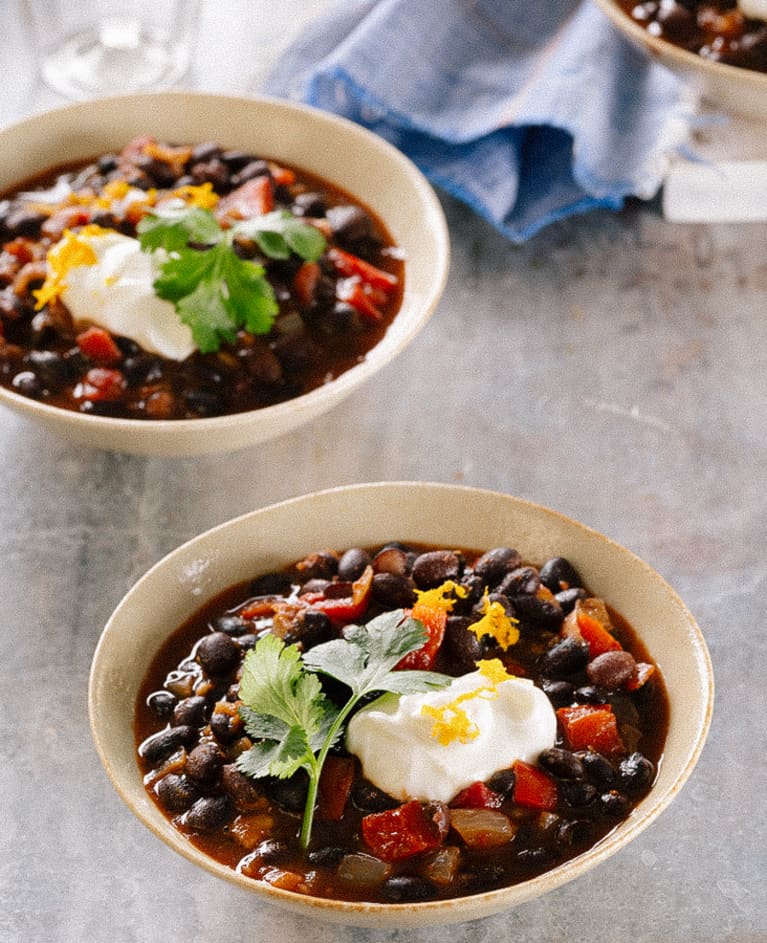 OK, this one is technically a soup, but there's a distinct chili vibe to it while keeping the focus on earthy and nutrient-dense black beans.