Here's How You Can Get Super-Toned Arms Without Stepping Foot In A Gym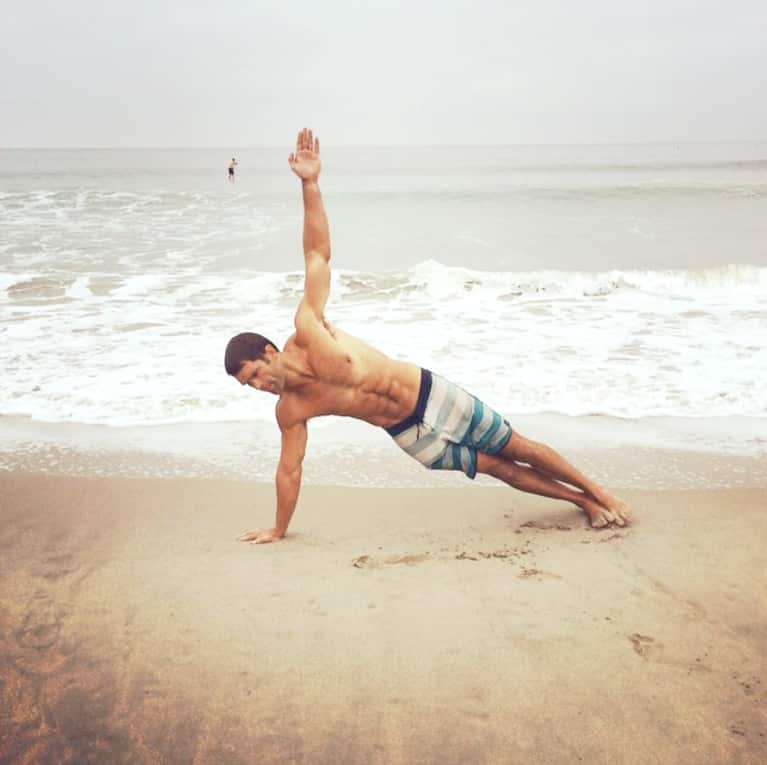 I often get asked for advice on toning up. While I'm humbled every time someone comes to me for advice on body sculpting, I am often shocked by all the bad information out there. Sure, if you do 99 exercises that take two hours to do, you might get nice arms.
I just shake my head at this nonsense, though, because there really is so much of it out there.
Without further ado, here are five tips you can implement right now to start getting strong, lean arms without ever having to go the gym.
How can walking lead to toned arms? For lean definition, you need to first be, well, lean. You can do curls until the cows come home, but you will have more of a "bulky" look. As a trainer, I would rather you get in 10,000 steps in a day and work your arms two days a week than spend hours on your arms and not burn calories. You want to keep your body in motion throughout the day. Get a standing desk. Walk to and from lunch. The little things make all the difference.
2. For toned shoulders, do side planks.
This is a common move in yoga. Start at the top of a push-up position and transition to one arm. Your hand should be just below your shoulder, and your feet should be stacked on top of each other. Hold for 30 seconds, then switch to the other side. Try for three sets each way. I love this for giving you that nice, round shoulder look.
3. For strong biceps, bend your elbow.
Do the same side plank above and simply bend your elbow. That forces you to engage your biceps. Tricks of the trade, my friends.
4. For your triceps: dips!
There simply is not a better exercise for your triceps than dips. Use a chair or bench to start. Go until you feel fatigued, then lower halfway down and hold for 10 seconds, then press up. Go halfway down again and hold for 10 more seconds. Then press up. Do three or four sets.
5. Last but not least: push-ups!
Have you heard the name Herschel Walker? If not, he was the greatest college running back of all time for the University of Georgia, and he used to do 1,000 push-ups every day. I'm not saying you need to do 1,000 push-ups like Herschel, but what Herschel figured out was that he was not going to let genetics or circumstances stop him from reaching his goal. Right now, drop down and do as many push-ups as you can. Do that for three to four sets. Do that every day. Add five reps to each set.
There is no magic exercise or special pill. It does not exist. If you want change, your mindset has to change. Be like Herschel. Work for it and own it!