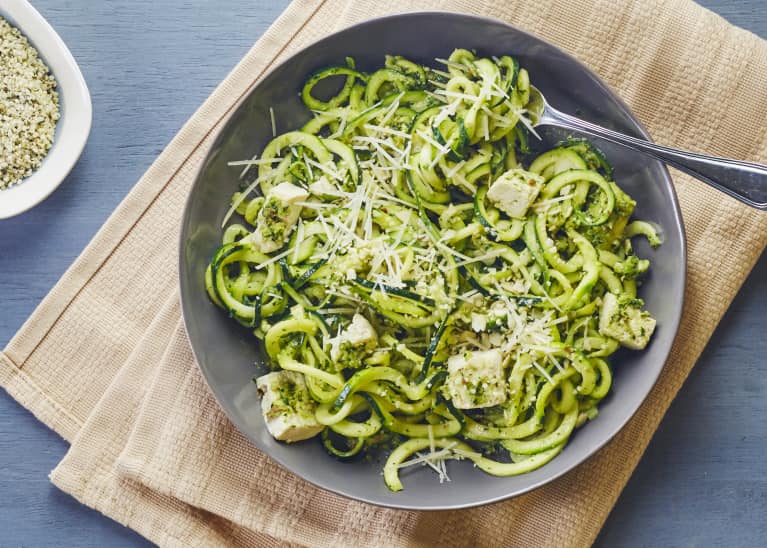 This fresh avocado kale pesto is a simple weeknight fix I love whipping up for friends and family.
What I love about this meal is that most people have these staple ingredients on hand, the cost averages out to be about $15 for two servings, which is a steal here in NYC, and everything can be found at Whole Foods Market! You'll love cooking smarter, not harder, with this recipe.
The pesto is full of nutrients, and not excess oil like most pesto in a jar. And the zoodles are so fun to prepare you can make them for date night or family dinner with your little ones! Enjoy and itadakimasu (that's Japanese for bon appétit)!
Avocado Kale Pesto + Zucchini Noodles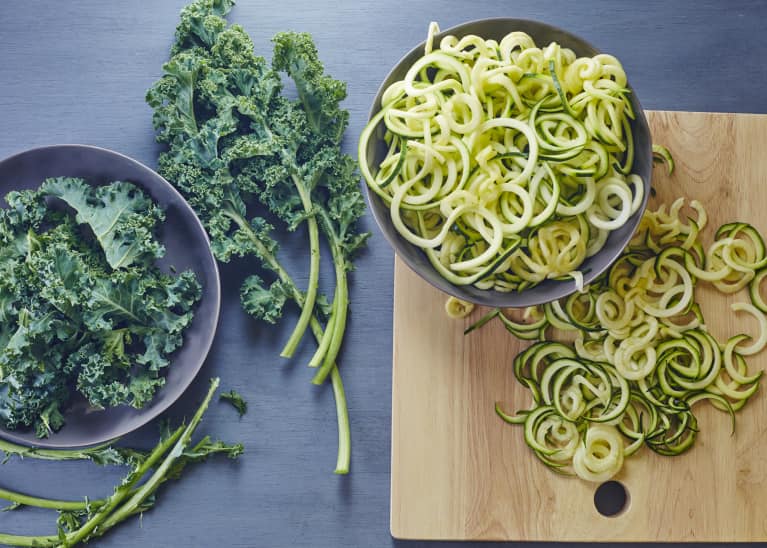 2 large zucchini, spiralized into zucchini noodles "zoodles" or thinly shaved with a veggie peeler (or 2 cups cooked pasta, such as 365 Everyday Value fettuccine or spaghetti)
3/4 cups lacinato or curly kale leaves, torn, hard stems removed
1/4 cup whole, raw almonds
1 garlic cloves
1/8 teaspoon sea salt or 1 teaspoon of Tamari reduced sodium soy sauce
1 tablespoon fresh lemon juice
1/8 cup extra-virgin olive oil
1/2 ripe Hass avocado
1/2 package Wildwood organic baked tofu ("savory" flavor), cut into ¾" cubes
Optional: Parmesan cheese, crushed raw almonds, hemp seeds
Cook your choice of zucchini noodles or pasta. Set aside.
In a food processor or blender, add the kale, almonds, garlic, salt or soy sauce, and lemon juice. Pulse or blend until coarsely chopped. Stream in the extra virgin olive oil and process until a smooth paste forms.
In a separate bowl, smash the avocado with a fork until smooth. Fold the pesto into the avocado until smooth.
In a large sauté pan, over medium-low heat, toss the pesto with the cooked pasta or sautéed zucchini noodles, until well coated. Add in your cubed tofu, heat through, plate up into two serving bowls. Top with shaved Parmesan cheese, crushed raw almonds, or hemp seeds.