Eat Your Way Calm With These Anxiety-Busting Foods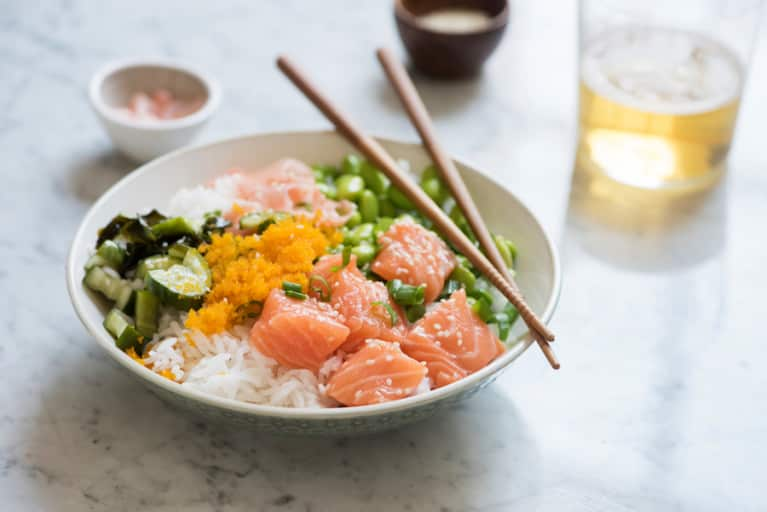 Throughout my training in naturopathic medicine, I was taught that the functions of the body are interrelated. And research is beginning to show the possibility of a gut-to-brain connection. Evidence exists showing that irritation in the gastrointestinal system may send signals to the central nervous system (CNS) that can trigger mood changes. While more research needs to be done on the topic, many believe that the foods we eat directly affect our mental health.
Many people around the world face some sort of stress or anxiety that interrupts their daily activities. Let's take a closer look at foods you can add into your diet that may help combat anxiety.
Notice how Popeye always seems calm and collected when rescuing Olive Oyl from Bluto? Maybe it's the spinach he eats! Spinach is rich in magnesium, a strong calming mineral. A number of studies have shown the anti-anxiety effects of increased magnesium intake in conjunction with other therapies like B vitamins and multivitamins.
Researchers believe that low dietary zinc intake and zinc deficiency can lead to symptoms of depression and anxiety. Oysters are rich in zinc. In fact, six of them contain about 33 mg — three times the recommended daily minimum.
Fish such as salmon, sardines, cod, and anchovies have a couple of different anti-anxiety properties. Some of them contain lysine, an essential amino acid that can be obtained only from food. New studies show that L-Lysine may affect neurotransmitters involved in stress and anxiety and reduce basal levels of salivary cortisol (the stress hormone). These fish also contain omega-3 essential fatty acids, natural mood enhancers that may ease anxiety and depression symptoms.
In herbal medicine, nervines are herbs that specifically support the nervous system and are used to treat mild to moderate cases of anxiety and stress. Some of the most common nervines for anxiety include oat seed, lavender, lemon balm, passionflower, chamomile, and verbena. Oat seed or oat straw is one of the most popular nervines, and it's totally safe to eat. It is generally used for acute and chronic anxiety since it has the ability to "feed" and restore a weakened and exhausted nervous system.
The microscopic bacteria in our digestive tracts make up our flora, or microbiome. New studies show that this bacteria can actually activate neural pathways and the central nervous system, meaning it can affect our mental health. Fermented foods like yogurt, kefir, tempeh, natto, miso, kimchi, and pickles are thought to add key vitamins to our microbiome. A study out of William & Mary found decreased social anxiety among students who ate more fermented foods.
Related reads: 3 Herbs To Relieve Anxiety