10 Things You Need To Know Today (July 22)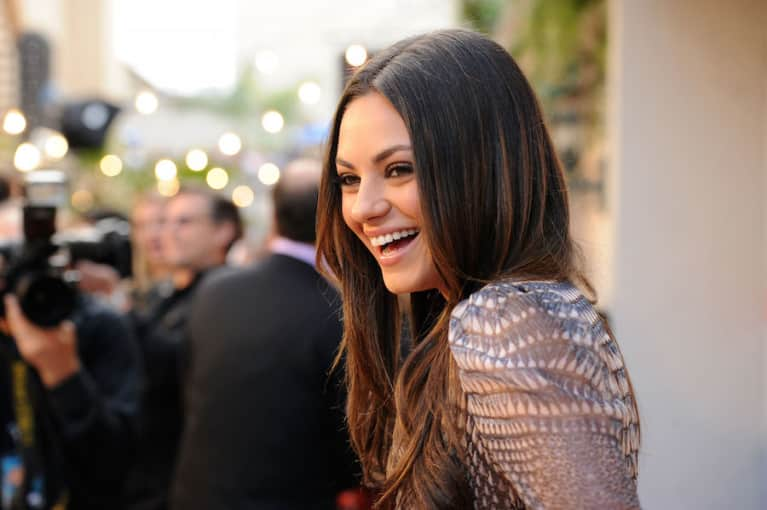 1. Mila Kunis has been shamed for breastfeeding in public, and she just doesn't get it.
The celeb mom told Vanity Fair, "I had to feed my child. She's hungry. I need to feed her whether it's out of a bottle or out of my boob no matter where I was." As for the glares she and Ashton received from strangers, she says, "If it's not for you, don't look." (Vanity Fair)
2. Lime juice can actually lead to sunburns.
One bartender learned the hard way about "the other Lyme disease," or phytophotodermatitis, after he squeezed limes for margaritas while in the sun and suffered second-degree burns on his hands as a result. That's because the juice contains chemicals called photosensitizers that make skin extra-sensitive to sunlight. (The Atlantic)
3. H&M activewear launches an inspiring new campaign with Caitlyn Jenner.
With the Olympics around the corner, H&M's For Every Victory launch, a timely campaign promoting the company's activewear line with none other than Caitlyn Jenner is marketing gold. The pairing of arguably one of the most famous Olympic athletes of all time overcoming all kinds of difficulties is sure to resonate. (Greatist)
4. Chelsea Handler and Melissa McCarthy talk size-inclusive clothing.
For years, Melissa McCarthy had to DIY many of her outfits because of the embarrassing lack of options for women of different sizes. However, a "plus-size" line wasn't an option. "70 percent of women in the United States are a size 14 or above, and that's technically 'plus-size,'" McCarthy told Refinery29 last year. "You're taking your biggest category of people and telling them, you're not really worthy. I find that very strange." (Refinery29)
5. Yoga pants that correct your form now exist.
Worried that you're doing your down-dog all wrong? You might be, which is why you should get a pair of Nadi X pants from the Australian company Wearable Experiments. These leggings have tiny motors that vibrate when you're not in alignment, so you're much less likely to get injured. How cool is that? (Racked)
6. Target is investing in renewable energy in a big way.
This month, the brand began sourcing power from a Texas wind farm that contains over 100 turbines in an effort to offset all of the energy used at 60 Target stores throughout the state. The new partnership will save approximately 550,000 metric tons of greenhouse gas emissions a year. (Target)
7. A new map has revealed 100 previously hidden regions of the human brain.
The new atlas will help researchers understand neural development throughout the life span and hopefully more closely identify the causes of neurodegenerative diseases like Alzheimer's. (NYT)
8. A noisy home can hurt a child's vocabulary.
A new study found that when toddlers were in environments with a lot of background noise, such as TVs or people talking loudly, they were less able to learn new words. The researchers recommend interacting with children in quiet surroundings. (HealthDay)
9. Starbucks is testing out 100 percent recycled coffee cups in the UK.
The brand's typical cups are laminated with plastic, making them difficult to recycle. The new design is constructed entirely of paper and will hopefully reduce the amount of waste sent to landfill. (The Guardian)
10. Bike lanes encourage healthy (and environmentally friendly) habits.
If you build it, they will come. New research shows that protected bike lanes can dramatically increase the number of riders in their respective cities. (TreeHugger)