10 Things You Need To Know Today (July 1)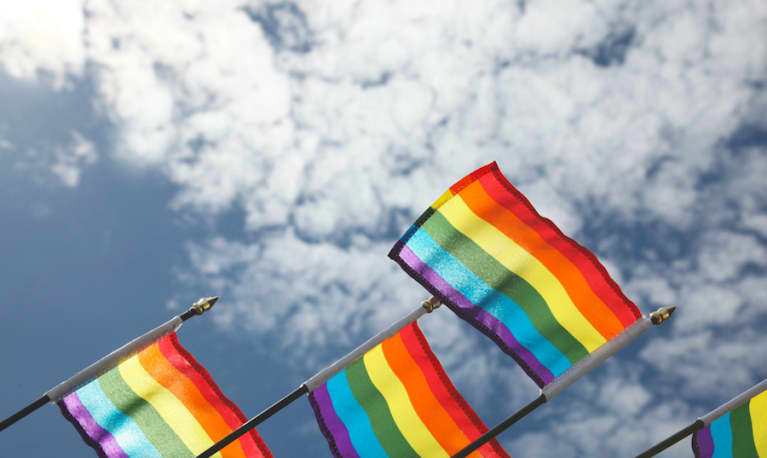 1. The Pentagon is lifting its ban on transgender troops.
Defense Secretary Ash Carter said, "We can't allow barriers unrelated to a person's qualifications prevent us from recruiting and retaining those who can best accomplish the mission." After removing barriers to women serving in front-line roles earlier this year, this policy change is ridding the military of one of its last discriminatory policies. (USA Today)
2. Today's the day Vermont will start labeling GMOs.
Vermont is the first state to pass a law requiring genetically modified organisms to be explicitly labeled, and while 89 percent of Americans support mandatory labeling, some companies are threatening to pull their products off shelves in the state in an effort to minimize changes to its production process. (Bloomberg)
3. A teenage French girl has just become the first woman added to MLB's international registration list.
Melissa Mayeux, a shortstop on the French U-18 junior national team, is the first known female baseball player to make the registration list, which makes her eligible to be signed by a Major League team on July 2. (MLB)
4. Owners of Virtual Reality Gear have the opportunity to stream 85 hours of Olympics content this year.
The opening and closing ceremonies, gymnastics, beach volleyball, men's basketball, and more, will all be available for streaming in 360-degree, virtual-reality clarity. (Fast Company)
5. San Francisco just set an incredible example for the rest of the country.
In what's being hailed as one of the nation's most progressive environmental rulings ever, San Francisco voted to nix a variety of Styrofoam products, including polystyrene food packaging, packing peanuts, to-go containers, coffee cups, and pool toys, starting in January 2017. These nonbiodegradable products pose a distinct threat to local waterways and wildlife. (TIME)
6. Target just put $40 million (more!) dollars towards wellness initiatives.
In an effort to expand upon its already impressive wellness offerings, the brand donated to several organizations committed to helping children and families make healthier food choices and increase their physical activity, including Edible Schoolyard NYC and Alliance for a Healthier Generation. (Target)
7. Food runners are actually getting a pretty decent workout.
Two food runners (for those who haven't worked in the food industry, these are the people who bring the food from the kitchen to the table) wore fitness trackers for two shifts and found out exactly how physically demanding their jobs were. They took way more footsteps per day than the average person and burned a good amount of calories, too. (Eater)
8. Could aloe vera help treat diabetes?
New research recommends that the medicinal plant be further studied as an anti-diabetic compound after an analysis found that people with diabetes may benefit from treatment with oral aloe vera. (Medical News Today)
9. Men are significantly more likely to suffer cardiac arrest.
A new study finds that compared to women, men face a much greater risk of having their heart stop suddenly. The researchers note that many of these deaths occur before the age of 70 and are largely preventable with a healthy lifestyle and routine screening. (HealthDay)
10. Eating meals at the same time every day could make you healthier.
According to two new papers, irregular eating patterns could up your chances of diabetes, high blood pressure, and obesity. One study found that regardless of calories consumed, people who ate regular meals were much less likely to be obese. In this instance, it seems that it's more about how you eat rather that what you eat. (TIME)