3 Ways To Start Living Your Most Authentic Life, Physically, Emotionally, & Spiritually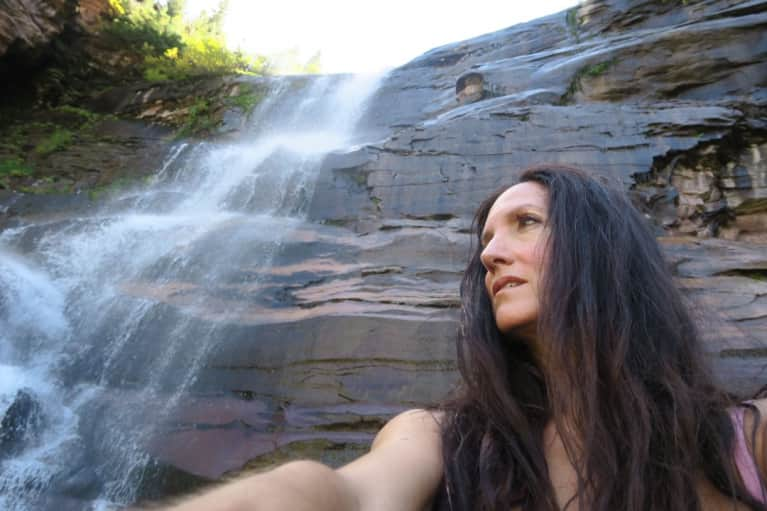 How do we learn to live authentically—the way we were meant to live? Nature is rife with examples of the fact that life comes into existence with enough energy to sustain and fulfill itself. This energy is inherent in the original life design.
So, why are so many of us struggling to just survive when we should be thriving?
We get caught up in the illusion of glossy advertising spreads and shiny gadgets that seem to promise happiness. We're striving to achieve someone else's life, to keep up with the Joneses.
Have we ever taken the time to find out who we really are?
We were created to fulfill ourselves. Each of us was divinely designed for a specific purpose. And to experience the best that life has to offer, we need to share our gifts with the world. The world is calling you to be more of who you are. Once you uncover your heart's deepest desires and start living from a place of authenticity, you and everyone around you will be blessed!
Here are three ways to start.
1. Eat a plant-based diet.
You might not see a plant-based lifestyle as relevant to finding your true calling, but it is. Eating vibrant fresh, whole foods helps you connect with yourself. Processed food clogs your energy. Eating meat and fish forces you to digest the violence and suffering inflicted on living beings.
You cannot separate yourself from this energy, and it will have a negative effect on you. But don't be discouraged. You can make a huge impact on the environment by putting plants on your plate at every meal. Every meal that you eat whole foods, fruits, vegetables, nuts, grains, and seeds, you save thousands of gallons of water, acres of land, and an animal's life.
2. Learn to listen to your soul.
The universe knows your heart's deepest desires better than you know them yourself, so dive in. Find a simple meditation practice that will support you in hearing the messages of your soul. It can be as simple as one complete breath. Inhale and exhale.
As human beings, we long for deep connection and intimacy. The first step to finding your true soul mate or twin flame is to cultivate the inner sacred marriage—the relationship with the most important person in the universe—yourself. Every one of us has within ourselves both a feminine and a masculine energy. True self-actualization occurs when both of these energies are balanced. This balanced inner marriage will allow you to experience true, loving partnership with your soul mate, or support you in being whole on your own.
Living a meaningful, authentic life starts with making a commitment to finding out who you really are. We are spiritual beings having a human experience, not human beings having a spiritual experience. Make the commitment to remember who you are, and before long, you'll find yourself living your dreams and blessing everyone around you.