Fall Asleep In Minutes With This Bedtime Yoga Sequence
Holistic Psychiatrist
By Ellen Vora, M.D.
Holistic Psychiatrist
Ellen Vora is a holistic psychiatrist practicing in NYC. She graduated from Columbia University Medical School, is boarded in psychiatry and integrative and holistic medicine, and she's also a licensed medical acupuncturist and certified yoga teacher.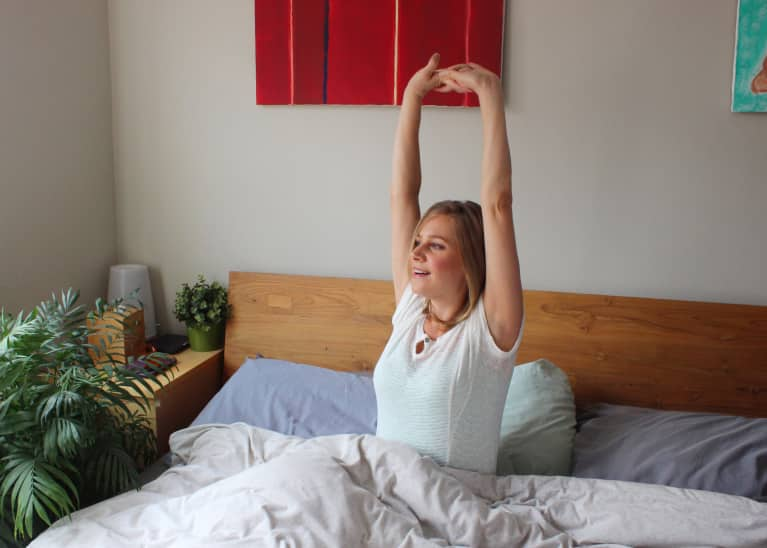 Ellen Vora, M.D., is a holistic psychiatrist practicing with Frank Lipman, M.D., at the Eleven Eleven Wellness Center in NYC. This week, we're sharing Dr. Vora's expertise in a new series on natural techniques for better sleep. To learn more, check out her mindbodygreen course, The Doctor's Guide to Falling Asleep Naturally + Getting the Best Rest of Your Life.
Tense before bed? Roll out your yoga mat and feel your body instantly relax with this four-minute yoga sequence. Designed for sleep, these gentle poses are guaranteed to set you up for an optimal night of slumber. Sweet dreams.