6 Plant-Based Meals Even Your Steak-Loving Dad Will Rave About
Want to give dad the gift of a good plant-based meal this Father's Day? We've got you covered. Here are six dishes so good he won't even realize they're vegan.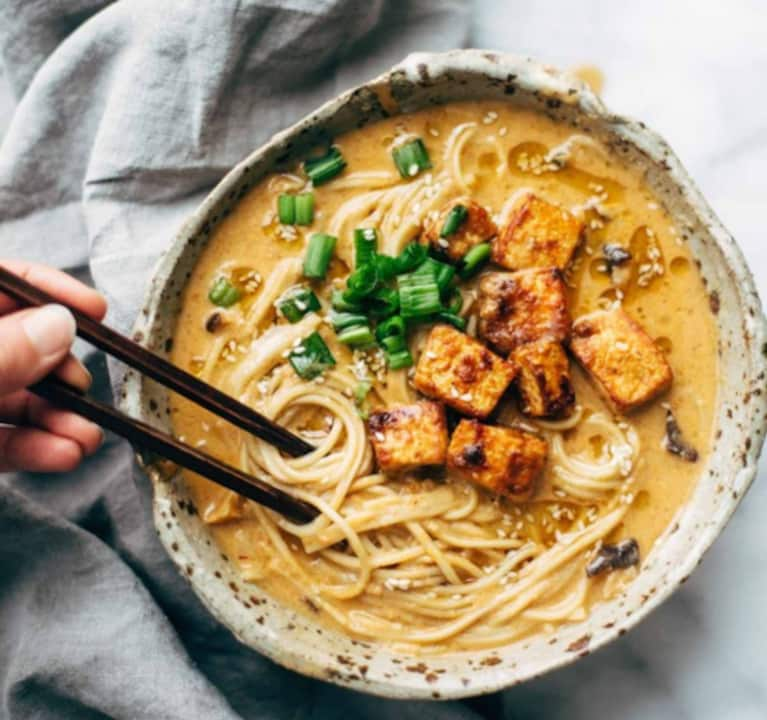 A big bowl of umami-packed ramen noodles doesn't need any meat at all, but if in doubt, put an egg on it.
Vegan BBQ Lentils With Millet Polenta
A good smoky BBQ sauce forgives all meatlessness and takes the humble lentil into dad-approved territory.
Butternut Squash Black Bean Enchiladas
As far as we're concerned, enchiladas should always be filled with butternut squash and black beans.
Vegan Spaghetti Carbonara
Creamy cashew sauce and marinated mushroom "bacon" transform this classic meat-and-dairy dish into a plant-powered triumph.
Chili Cauliflower Tacos With Mango Salsa
Fill tortillas with crispy cauliflower and chickpeas and top with fresh salsa for quick and colorful tacos that everyone will love.
Vegan Peanut Butter Cup Pie
For the dads with a sweet tooth, go for a timeless chocolate and peanut butter combo.