A 1-Day Plant Based Meal Plan That Helped Me Reach My Goal Weight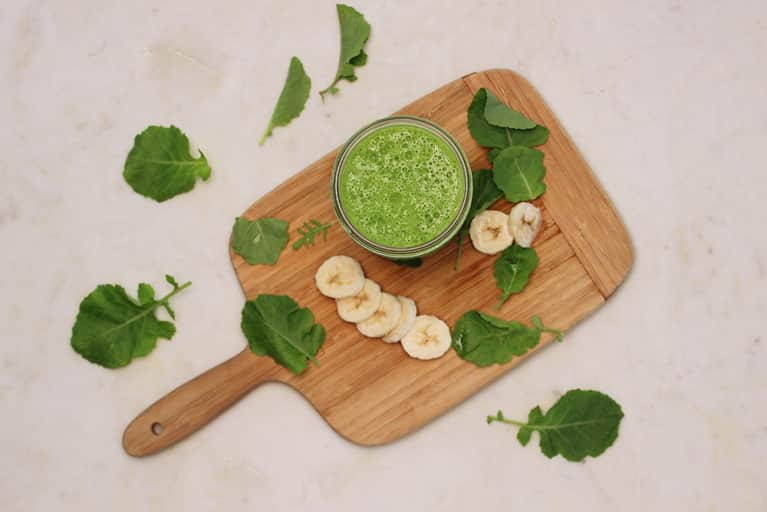 People are often shocked to hear this, but I have now lost over 65 pounds. It's my mission to help others discover how easy and delicious it can be to lose weight. I promise it can be easy!
The single thing that has had the biggest impact on my weight loss and what finally helped me shed my excess weight after years of futile effort was finding healthy, simple recipes that I absolutely LOVED and that didn't make me feel like I was on a diet.
This is an example of what I ate in a day during my 65-pound weight-loss journey to help me shed pounds, stay satisfied, and nourish my body.
Breakfast: Peanut Butter Overnight Oats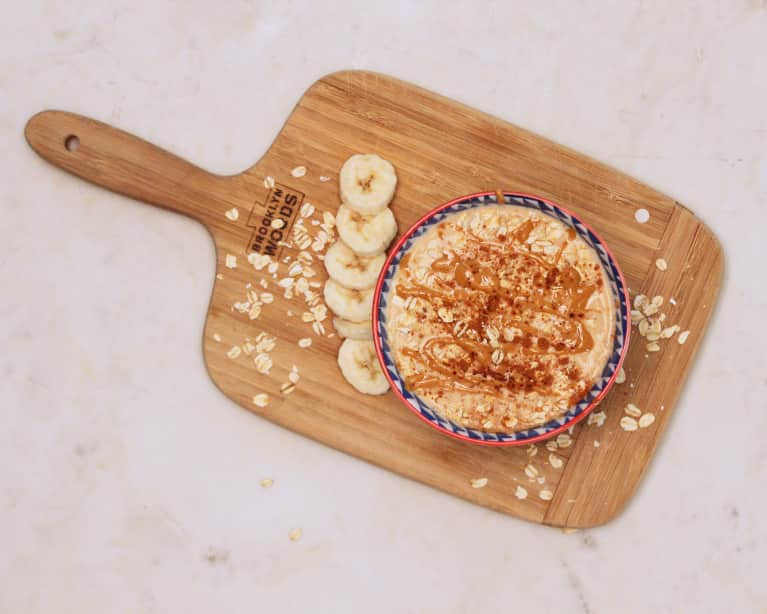 ½ cup unsweetened almond milk
½ cup water
4 tablespoons powdered peanut butter
6 drops liquid stevia
1 cup quick or rolled oats
Preparation
1. Combine powdered peanut butter, almond milk, water, and stevia in a mason jar or an airtight container, and stir.
2. Add in oats, and stir until all ingredients are well-combined.
3. Refrigerate overnight.
Lunch: Kidney Bean Burger With Baby Carrots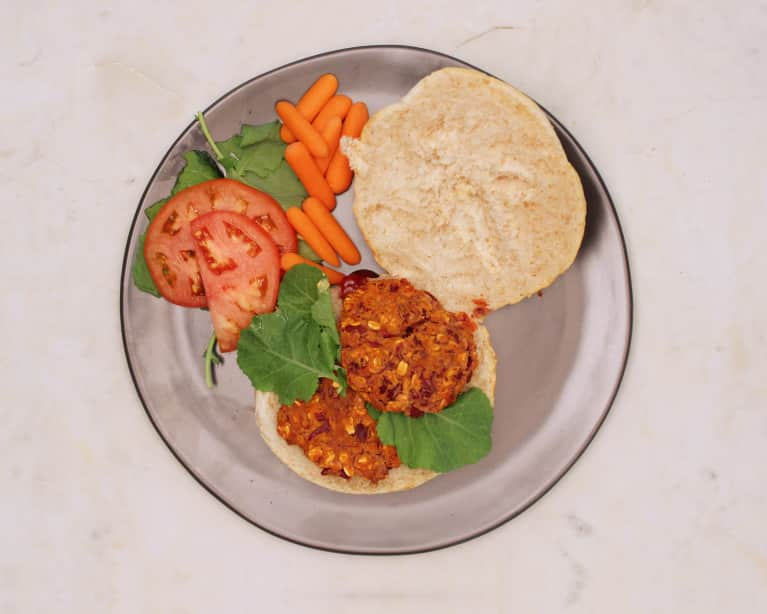 1 can (15 ounces) kidney beans, drained and rinsed
2 tablespoons ketchup
1 tablespoon yellow mustard
1 teaspoon garlic powder
1 teaspoon onion powder
⅓ cup instant oats
Preparation
1. Preheat oven to 400°F. Spray baking sheet with cooking spray or line with parchment paper, and set aside.
2. Mash beans in a mixing bowl until there are no whole beans left.
3. Add remaining ingredients to mixing bowl, and stir until well-combined.
4. Divide mixture into 4 equal portions, and use your hands to roll into balls. Place on prepared baking sheet, and flatten with the palm of your hand.
5. Bake for 7 minutes, flip (carefully!), and bake for another 7 minutes on the other side.
6. Serve on a whole grain bun with lettuce, tomato, and any desired condiments and a side of baby carrots.
Snack: Simple Green Smoothie + Sliced Veggies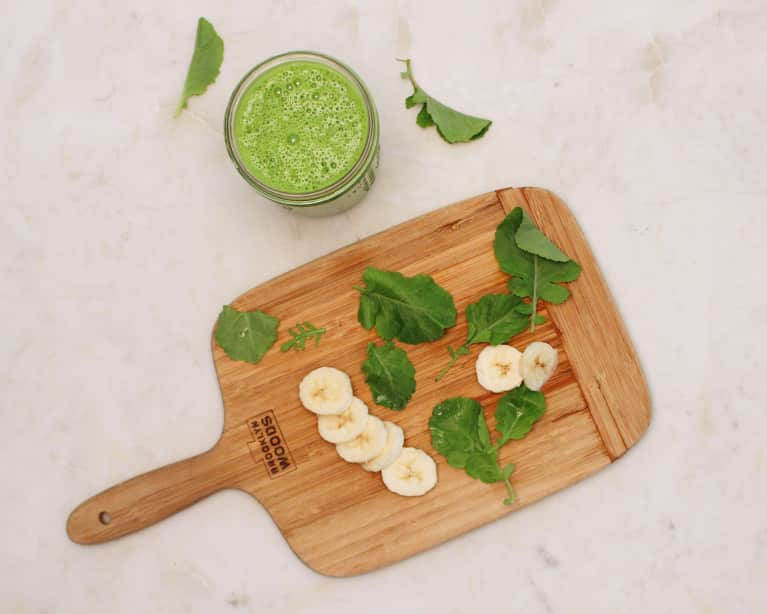 Makes 1 smoothie
Ingredients for smoothie
½ cup unsweetened almond milk
½ cup water
1 banana
2 cups kale, loosely packed
6 drops liquid stevia
Preparation
Combine all ingredients in a blender, and blend until smooth.
For the sliced veggies, my faves are:
turnips
radishes
zucchini
Preparation
Slice and sprinkle with desired spices (I like to use salt, pepper, and garlic powder).
Dinner: "Cheesy" Broccoli + Baked Potato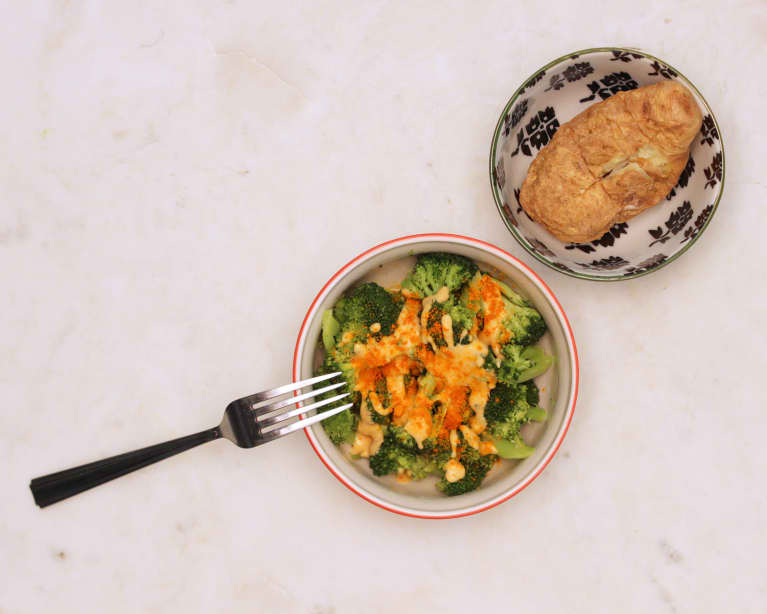 2 cups broccoli, cut into bite-size pieces
¼ cup + 2 tablespoons unsweetened almond milk
3 tablespoons nutritional yeast
2 teaspoons Dijon mustard
½ tablespoon low-sodium soy sauce
¼ teaspoon garlic powder
¼ teaspoon onion powder
Preparation
1. Steam broccoli: Place broccoli in a steamer over a pot of boiling water, and steam for 4 to 7 minutes or until desired tenderness is reached.
2. While broccoli is steaming, whisk all cheese sauce ingredients in mixing bowl. Remove broccoli from heat, drizzle with cheese sauce, and enjoy.
Ingredients for baked potato
1 medium Russet potato (350 to 380 grams)
salt and pepper
Preparation
1. Preheat oven to 400°F. Pierce potato with a fork.
2. Bake for 60 to 70 minutes. It is done when it is soft all the way through. Let cool, season with salt and pepper, and top with cheesy broccoli.