The 4 Most Toxic Fabrics + Their Eco-Friendly Upgrades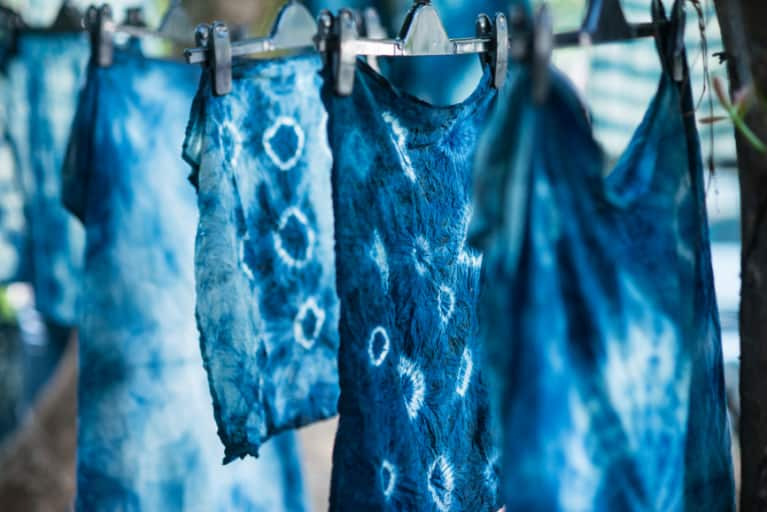 Just like organic food is considered better for our health, natural, organic clothing is safer than clothes made of synthetic fabrics that have been doused with chemicals.
Skin is the largest organ on our body, and it absorbs nearly everything it's exposed to—even potentially harmful toxins.
These common fabrics are often produced using methods that are damaging to human and environmental health:
Nylon is a synthetic fabric manufactured using petroleum and treated with several chemicals such as formaldehyde to prevent shrinkage, not to mention, nylon production emits harmful greenhouse gasses that linger in the environment.
Polyester is another petroleum-based fabric that does not easily biodegrade. Certain studies have found the synthetic material to be an endocrine disruptor that can potentially effect fertility.
Even though cotton is a natural, biodegradable fabric, it's often harvested using potentially harmful pesticides (unless it's organic!). Producing cotton is also extremely resource-intensive—it takes about 700 gallons of water to grow enough of it for just one T-shirt.
Four Eco-Friendly Fabrics to Wear Instead
Now that you know the top offenders, you can look out for healthier alternatives.
One of the first ways to determine if a garment is eco-friendly is by touching it and rubbing your fingertips together. If it's made of natural fabrics, you'll find that a little bit of residue travels from the clothes onto your fingers. The next thing you should do is look at the label. Clothing companies are required to disclose the materials in their products, so look out for these safer, greener names:
Tencel is a man-made fabric but it's harvested from the natural cellulose material found in wood pulp. Its closed-loop production process is easier on the environment because it recycles by-products to be used in other products.
Modal is a semi-synthetic fiber made of pulp from beechwood trees. It, too, is produced in a closed-loop system that doesn't emit harmful by-products into the environment.
Cupro is a soft fabric derived from linter—the fibers that stick to the seeds of a cotton plant after it's been ginned. It has a similar weight and feel to silk and is colored with nontoxic dyes.
Organic cotton is produced without the use of pesticides or chemicals. Though it requires the same amount of water and labor as its conventional counterpart, organic cotton is totally biodegradable.