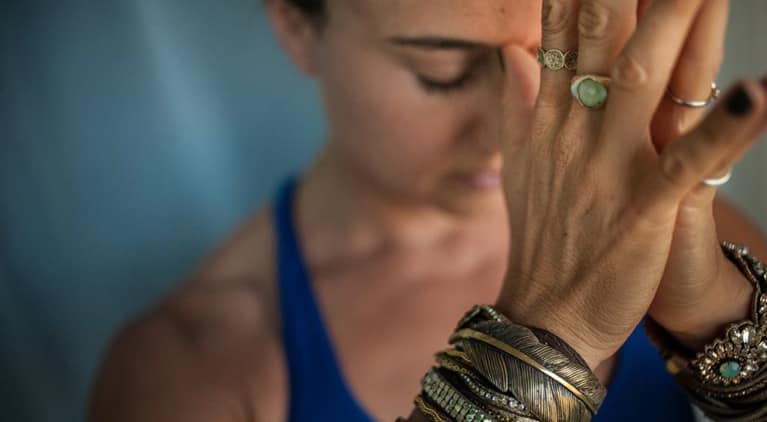 We know that meditation can help with many things, from reducing stress to improving concentration.
But there's one big benefit of a regular meditation practice that's often overlooked: how it assists with self-image and weight loss.
As a yoga teacher and wellness expert, I found that there were many people who were doing "all the right things" in terms of health, but still weren't feeling their best or reaching their healthy weight. I noticed that the two common denominators standing in their way were a high stress level and their self-concept.
I started using meditation with many of these patients, and when they finally started seeing success, I realized just how important mindfulness is to a holistic health plan.
Here are three key reasons meditation can help your health goals, in a way that clean eating and exercise alone can't:
1. Meditation addresses the stress response.
In our busy modern lives, stress is such an important component of weight loss. Regulation of cortisol levels—along with the sympathetic nervous system response—is crucial for things like abdominal fat, poor digestion and poor sleep.
2. Mindful awareness brings our self-destructive habits into clear view.
A meditation practice is not about forcing ourselves to eat better. Instead, it helps you focus on how your food, exercise, and other habits affect you and your ability to move toward optimal weight and health.
3. Meditation improves our self-concept.
This last one is often the hardest to explain in scientific terms, but in my experience it's often the most important. If you've been overweight for more than even just a few weeks, your view of yourself actually changes along with your body shape.
Why is this so important? I believe how you see yourself is crucial to finally reaching your healthy weight.