A Super-Powered Snack Bar Recipe From Nutritionist Rens Kroes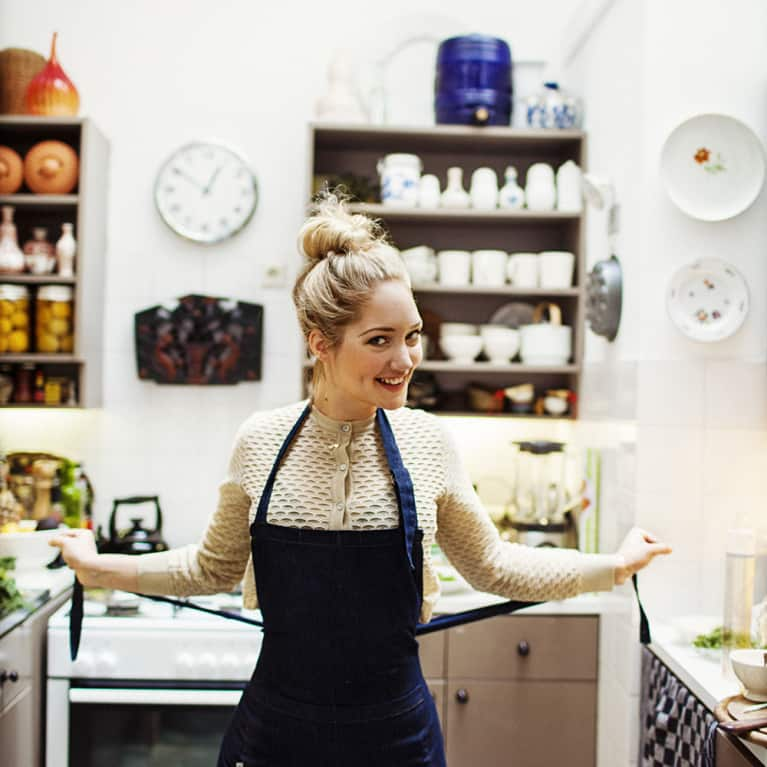 Our editors have independently chosen the products listed on this page. If you purchase something mentioned in this article, we may
earn a small commission
.
Rens Kroes is a nutritionist, recipe developer, and all-around mindfulness maven. (She also happens to be the sister of supermodel Doutzen Kroes.)
We're delighted to announce that Rens will be releasing her popular Dutch cookbook, Powerfood, in the U.S. at the end of this year. We can't wait to get our hands on this great guide to cooking foods that both power your body and taste incredible.
Today, Rens is sharing a snack bar recipe from her book with us, and you're definitely going to want to make this one. It's packed with superfoods like hemp seeds, chia seeds, and cacao nibs to keep you from falling into the dreaded afternoon slump.
But first, a little about Powerfood from Rens:
Powerfood is basically a reflection of my family's history with food, which provided me with a unique toolkit for my current food choices now that I live in a city. Powerfood has been a big success in the Netherlands because it works, and I'm very proud of it. It's actually a dream come true to have my book published in the U.S.; now I can't wait for the rest of the world to be part of this!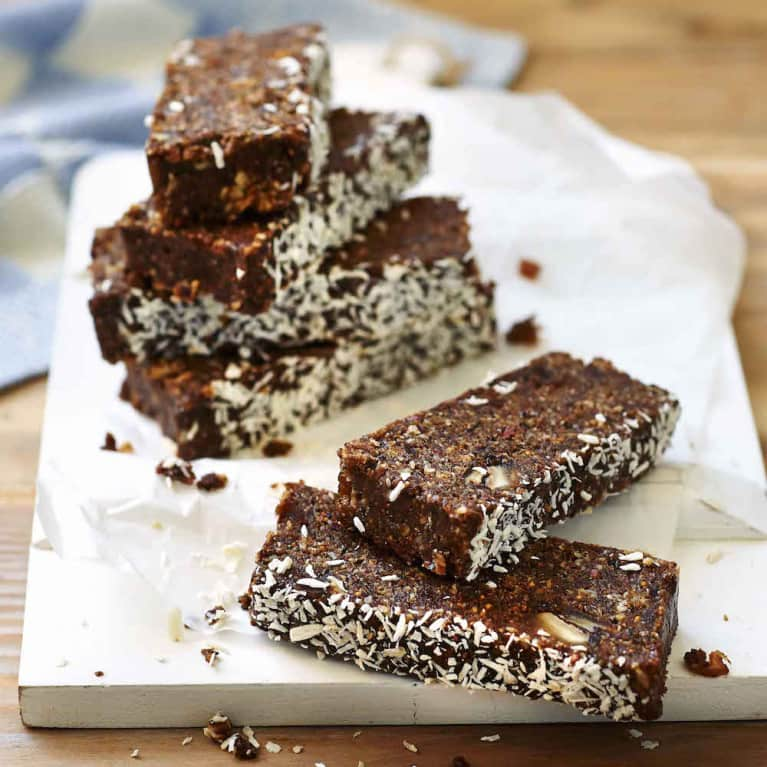 food processor
small square dish
2 cups (250 g) walnuts
¾ cup (100 g) sunflower seeds
⅓ cup (50 g) chia seeds
⅓ cup (50 g) ground flaxseeds
¾ cup (50 g) hemp seeds
¾ cup (100 g) cacao nibs
2 teaspoons lucuma powder*
2 cups (350 g) dates, pitted
8 figs
⅔ cup (100 g) raisins
3 tablespoon apple butter
3 tablespoons coconut oil, melted
⅔ cup (50 g) grated coconut
Preparation
1. Process ¾ of the dry ingredients in your food processor. Then add the pitted dates, figs, raisins, and apple butter and blend until a sticky dough is formed. If the mixture appears too dry, add coconut oil and more dates.
2. Now add the rest of the ingredients and knead everything together. Transfer the mixture to a square dish and spread the mixture evenly across the bottom of the dish.
3. Sprinkle a little grated coconut on top and chill the bars in the fridge for at least an hour. Finally, cut the chilled mixture into small bars. The bars will keep in the fridge for up to a week. They're very easy to make and are super healthy! Enjoy.
*You can find lucuma powder online or at health food stores.