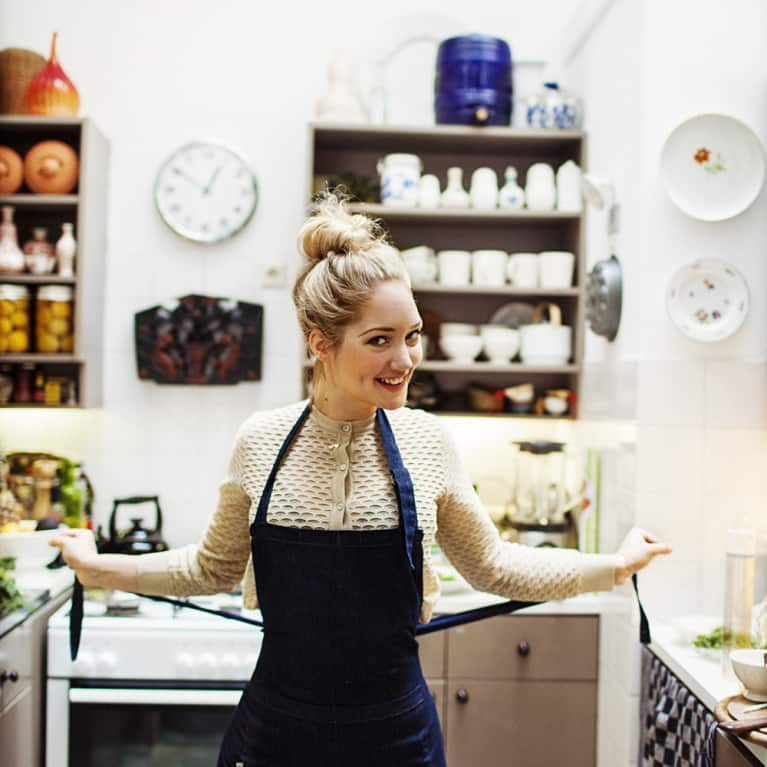 Rens Kroes
Best-Selling Cookbook Author
Rens Kroes was born and raised in Friesland a small town north of Holland. Her grandfather was the first organic farmer in Friesland and her grandmother was a herbwife.
Her mother was a certified nutritionist and taught Rens and her sister Doutzen everything she knew about healthy and delicious foods. Rens currently lives in Amsterdam and works as a nutritionist helping people find the path to a balanced lifestyle of healthy eating, exercise and relaxation.
She is the bestselling author of POWER FOOD and POWER FOOD: FROM FRIESLAND TO NEW YORK. She shares her healthy and happy living tips on renskroes.com.
Articles
Q&A
What is your wellness philosophy?
Healthy eating, relaxation and exercise: these three pillars make up a 'triangle' that applies to everyone. For me, healthy eating plays the starring role. I am a big proponent of unprocessed, whole foods — power food, as I call it. All of my Power Food recipes are based on whole, unprocessed products that are 100% nutritious. In other words, healthy and tasty food that makes your body happy! In addition to nutrition, it's important to take other factors into consideration — for example, your metabolism, the amount you exercise, your current lifestyle, and your history with food on a mental, emotional and social level. And, you should consider how sleep, stress, work and your relationships with others affect how you feel. Everything is connected. And every person is different. But in the end, what we all strive for is the same goal: finding the right balance that works for you. Don't be too hard on yourself and don't force yourself to do anything. It's important to love and care for your body by making conscious choices that you are 100% behind.
What brought you into wellness?
My love of all things healthy goes way back! My Grandma was an herbalist. She kept an enormous herb garden and knew all there was to know about the healing properties of plants and how best to combine them. And my grandpa was an organic farmer. In their own way, they were very progressive in terms of nutrition. Whenever I was with them, I would pick herbs in the garden with my grandmother or help my grandfather, who taught me about how to grow crops. My parents have also always been into food. My mother is a nutritionist, and things like tahini, sourdough bread, bee pollen and whole oats were staples in our home. In our village, we were known as the food-conscious family. Our garden was home to a variety of vegetables and I even claimed my own little corner for growing strawberries. All of this provided a fantastic, and rich, foundation for my own lifestyle and health philosophy, and goes a long way to explain my love of food. As a result, food, cooking and creating healthy recipes have always been hobbies of mine. But five years ago, I realized that I could turn my hobbies into my work.

What does You. We. All. mean to you?
I can do it but I can't do it alone. Growth is never by mere chance; it is the result of forces working together - James Cash Penney