Chipotle Makes A New Commitment To Its Farmers To Restore Its Image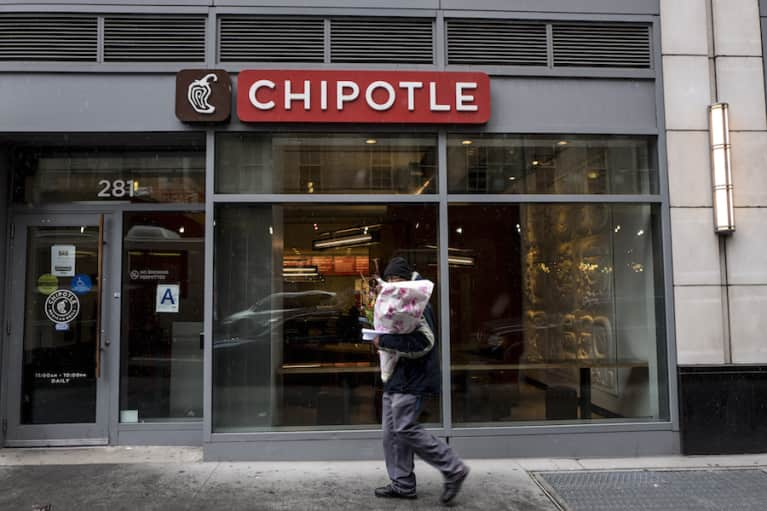 February 9, 2016 — 22:32 PM
Chipotle's E. coli outbreak was officially declared over last week and the chain is working to tighten its standards to ensure nothing of the sort will ever happen again.
The fast casual pioneer hopes to make the most of a bad situation and use the outbreak as motivation to become the "industry leader in food safety."
Yesterday, every Chipotle branch in America closed for lunch for a company-wide meeting about the brand's upcoming changes. More than 50,000 employees learned of the chain's plans to reduce in-house food prep and tighten its supply standards. The meeting was broadcast online in the name of transparency.
People across the country were invited to listen to CEO Steve Ells' remarks on how these measures will affect Chipotle's existing relationships with local growers.
"It may be difficult for some of our small suppliers to meet our new food safety standards," he said. "That's why today I'm proud to announce the Chipotle local grower support initiative. As part of this program we're committing up to $10 million to help local growers provide Chipotle with produce and meats that meet our new food safety protocols."
Ells went on to explain that the money will help small-scale suppliers implement new food-review technologies like DNA testing. These tests detect contamination using a database of genetic markers.
Chipotle has always maintained a close connection to community agriculture — certain branches source up to 75% of their seasonally-available produce from nearby farms — and it's encouraging to see that this commitment won't get lost in their makeover.
Related read:
Chipotle Has Stopped Serving Genetically Modified Food