Leonardo DiCaprio Will Produce A Movie On The Realities Of Climate Change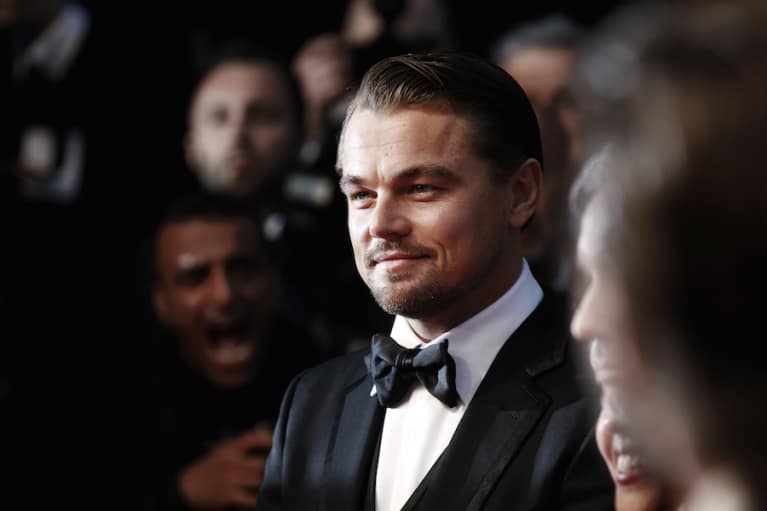 February 3, 2016 — 20:10 PM
Hollywood's favorite leading man (OK fine — maybe he's just my favorite) just bought the rights to a new movie that speaks to his passion for environmentalism.
The film will be an adaptation of Kayla Olson's young-adult novel, The Sandcastle Empire. It hasn't been released yet, but the book is supposedly set in a future dystopia where climate change, coastal flooding and overpopulation have pushed the planet to its breaking point.
Though big-screens portrayals of the dangers of global warming are nothing new (those superstorms in The Day After Tomorrow didn't just cause themselves), THR reports that the film's heavy environmental themes are what first attracted DiCaprio to the project.
This isn't Leo's first time on the other side of the camera. His production company, Appian Way, is behind big-name films like The Aviator, The Wolf of Wall Street, and the popular green documentary, Cowspiracy. The actor and activist is also working to produce a film on the recent Volkswagen emissions scandal.
We can't wait to see how DiCaprio translates the daunting topic of climate change into a fictional film. Here's hoping it's as easy on the eyes as he is.
Related reads:
Leonardo DiCaprio Announces He's Donating $15 Million To An Underfunded Cause
This Is What Climate Change Looks Like (It Isn't Pretty)