12 Rules I Follow Every Day To Stay Fit & Healthy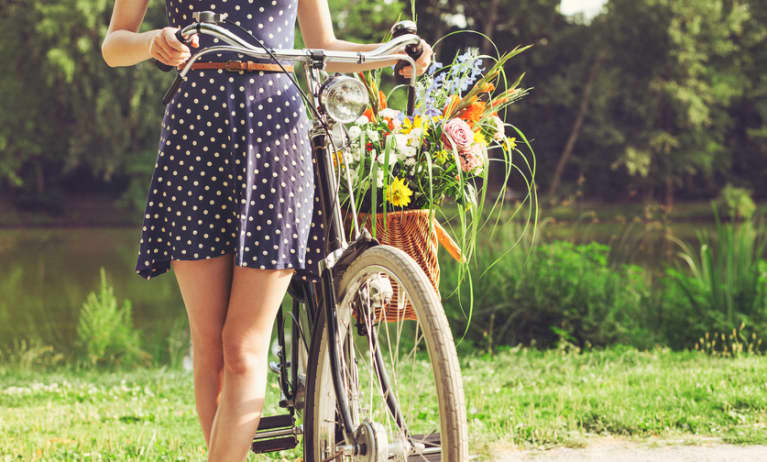 As a nutrition and fitness expert for nearly 30 years, I've developed strategies to overcome weight-loss resistance, created a novel approach to determine a food's sugar impact, designed two cutting-edge programs that combine burst training and weight resistance, and launched food intolerances into the mainstream.
But my biggest health success has come from following these 12 truths:
1. Being healthy is easier than we think.
It actually takes less time and money to be healthy. Start every day with a protein shake. Eat lean protein, healthy fats, lots of nonstarchy veggies, and slow-load carbs at your meals. Don't overcomplicate nutrition.
2. Focus on being healthy.
Optimal health can be the difference between a person living or dying, or getting that great opportunity or not. You've got to be ready, which means it's not tomorrow when you start; it's right now.
3. Exercise helps everything.
Exercise helps you handle stress better. You feel better, look better, you have a better immune system… Everything gets better, and you don't need to spend hours doing it. In fact, I'd rather you didn't. You can practice high-intensity interval training (HIIT) in just minutes and it's a challenging workout.
4. You can't out-exercise a crappy diet.
You can't just eat what you want and then exercise like crazy. I've watched people try it. It doesn't work.
5. Don't listen to the haters.
The more I spoke about food intolerances creating weight-loss resistance and other problems, the more so-called experts dismissed me. Today, we're finally acknowledging things like gluten intolerances. But even 10 years ago, that was controversial. Stand up for — and stand by — what you believe in.
6. We're never better than when we're challenged.
If you meet successful people — those who've really affected the world – they've all gone through challenges. My biggest occurred when my then-16-year-old son was struck by a hit-and-run driver and left for dead as I got ready to launch The Virgin Diet. Challenge becomes an opportunity to get stronger and better, because we don't grow when life stays easy.
I used to say weight loss becomes a metaphor for life, but really weight loss is a trigger that helps people get inspired. Your "big why" must be big enough for you to get off the couch and take action.
8. Remember: small hinges move big doors.
The smallest things like starting the day with a protein shake, getting eight hours of sleep, and burst (or HIIT) training can yield big dividends. You start one good habit; the next one rolls in.
9. How you do one thing is how you do everything.
When you care about yourself and prioritize yourself as number one, lots of other great stuff happens. I don't know why we feel guilty about things like extreme self-care, but that's really what we need to be practicing. That rolls over to every other area of our life. That ripple effect helps millions everywhere.
10. You are worth it. You matter.
If you're eating junk food, you're sending your body the message of, "I'm a trash can. I don't matter." Treat your body right.
11. Every morning, I set an intention.
Every morning for more than 20 years, I've set an intention. I focus on what my big goals and dreams are right now. I write them down: everything from specific numbers of business goals to life goals to my life's love. I share these with friends and colleagues to make myself accountable.
Figure out what you want and how you're going to get it. Make it scary, make it a stretch, and make it something that seems like there's no way that I'm going to be able to do this. You want to go for that thing that inspires you, scares you, and makes you get off the couch and that you think, "Oh gosh, could I really do this?" That's when you know you've got the big goal.
What life lesson would you add to this list? Share yours!
Related reads:
3 Essential Tips To Stock Your Pantry For Less Money