12 Delicious Ways To Eat More Leafy Greens This Week
We all know how good dark leafy greens are for us—they're packed with vitamins A, C, B, E, and K; fiber; and minerals. We also know that we should be getting a good dose of them every day. Here are 12 ways to incorporate more greens into your meals that are simple, tasty, and not salad.
Banana Mango Green Smoothie Bowl
Smoothies and smoothie bowls are a great way to sneak some greens into an otherwise sweet breakfast.
Toast With Radishes + Dandelion Greens
When in doubt, put it on toast. This recipe starts with a base of herbed sunflower-seed spread and tops it with sautéed dandelion greens, edamame, and radishes for the perfect spring toast.
Toss some greens into an easy hash and top with a tofu scramble for vegan breakfast excellence.
Asparagus, Fennel + Spinach Soup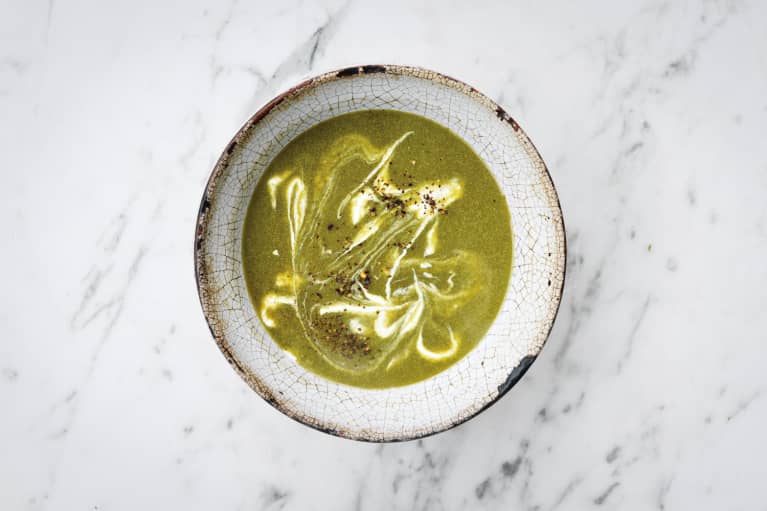 This soup brings together some of spring's best ingredients. Add greens toward the end of cooking, then blend to create a smooth puree.
Swiss Chard Wraps With Thai Chicken
Lower maintenance than collard greens, Swiss chard makes great wraps for this Thai Sweet Chili Chicken with Peanut Sauce.
Kale White Bean Artichoke Dip
Kale is a great addition to this creamy vegan dip that everyone will love.
Turmeric Cauliflower + Crispy Kale Tacos
Like toast, tacos are a great vehicle for those dark greens. Add some texture and crunch by making kale crispy in the oven.
Creamy Vegan Pasta With Swiss Chard
Stir greens into pasta to balance out a creamy sauce and give a pop of color.
Vegetable Fried Rice With Spinach
Another easy way to get more greens is to include them in simple stir fries and veggie dishes, like this fried rice.
Kale, Hemp + Flaxseed Oil Pesto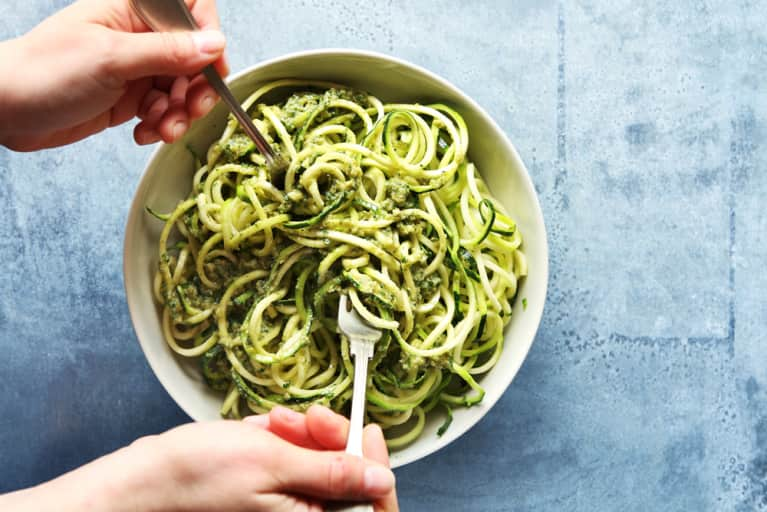 Blend kale (or spinach, arugula, or watercress) into pesto and toss with pasta. This recipe gets bonus points for additional superfoods hemp seeds and flaxseed oil.
Spinach goes with a lot of things, but it's particularly great when added to Indian curries and other stews. Simply stir into a warm curry and enjoy.
Yes, you can even add greens to chia pudding—give it a try!