7 Butternut Squash Recipes To Make This Week
Here at mindbodygreen, we're all about cooking with the seasons when we can. This week, we're showcasing a fall favorite: butternut squash. Check out these seven recipes to get you cooking.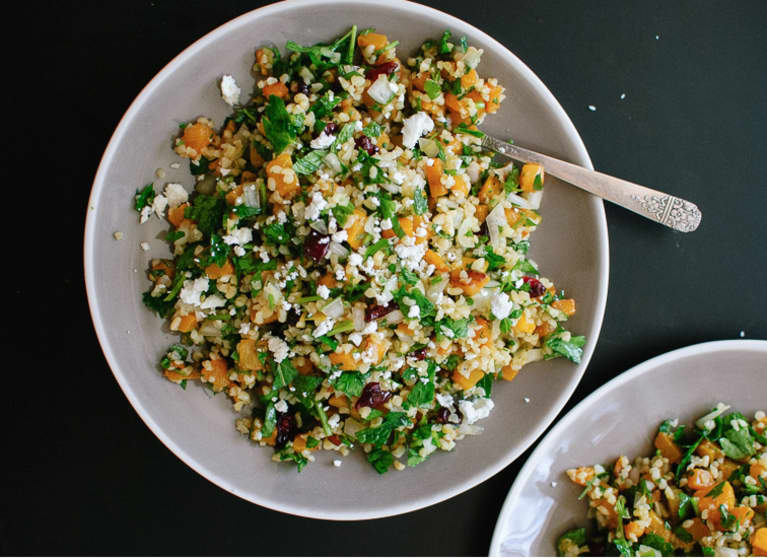 A fresh and herby salad with the satisfying addition of cubes of butternut squash.
Vegan Butternut Squash Stuffed Shells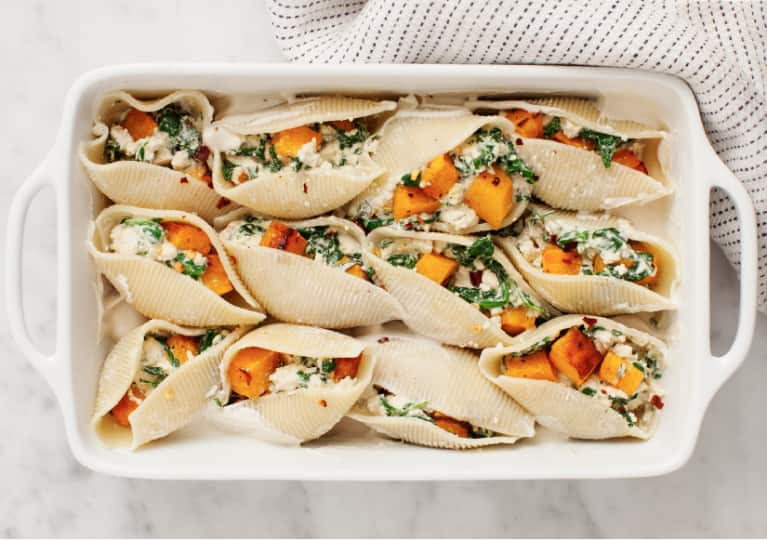 Cashew cream is the secret to this veg-ified version of stuffed shells.
Butternut Squash With Ginger Tomatoes + Lime Yogurt
A roasted vegetable side dish that will steal the show.
Butternut Squash Veggie Pizza (Vegan)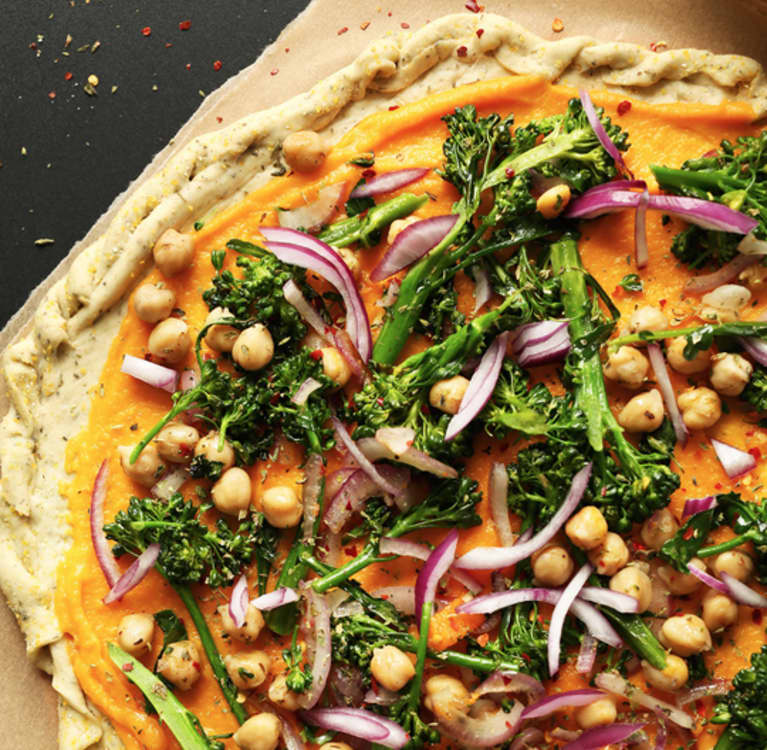 Who needs cheese when you've got pizza this pretty?
In addition to being super-tasty, this curry miraculously takes only 30 minutes.
Roasted Fall Vegetable Bowl With Spicy Peanut Sauce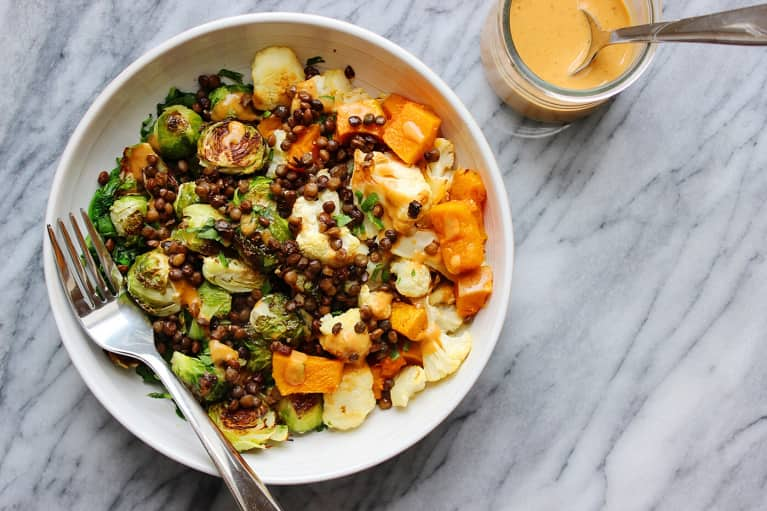 Roasted vegetables get the bowl treatment with crispy lentils and a spicy peanut sauce.
Slow Cooker Blissful Butternut Soup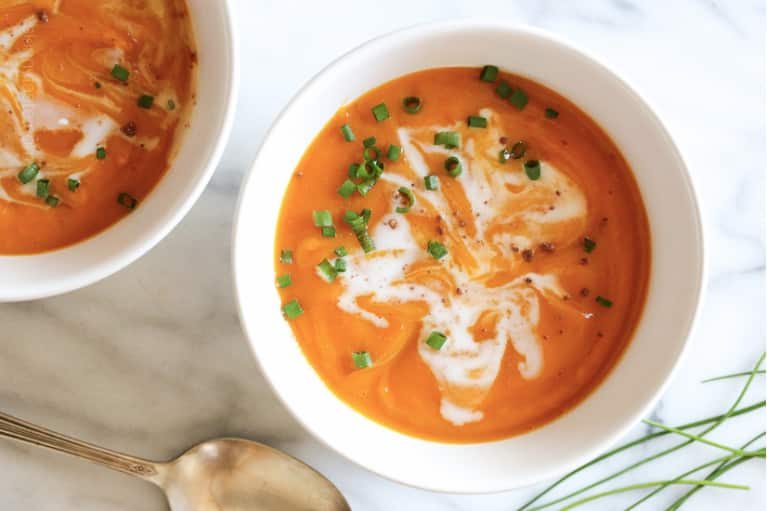 A simple, soothing, and creamy soup that you can make in your trusty slow cooker.