7 Genius Slow-Cooker Recipes You Haven't Thought Of (But Totally Need To Try)
Use your slow cooker to your advantage with these unexpected and innovative recipes that you might not have thought of.
Photo courtesy of the author
Spaghetti Squash + Meatballs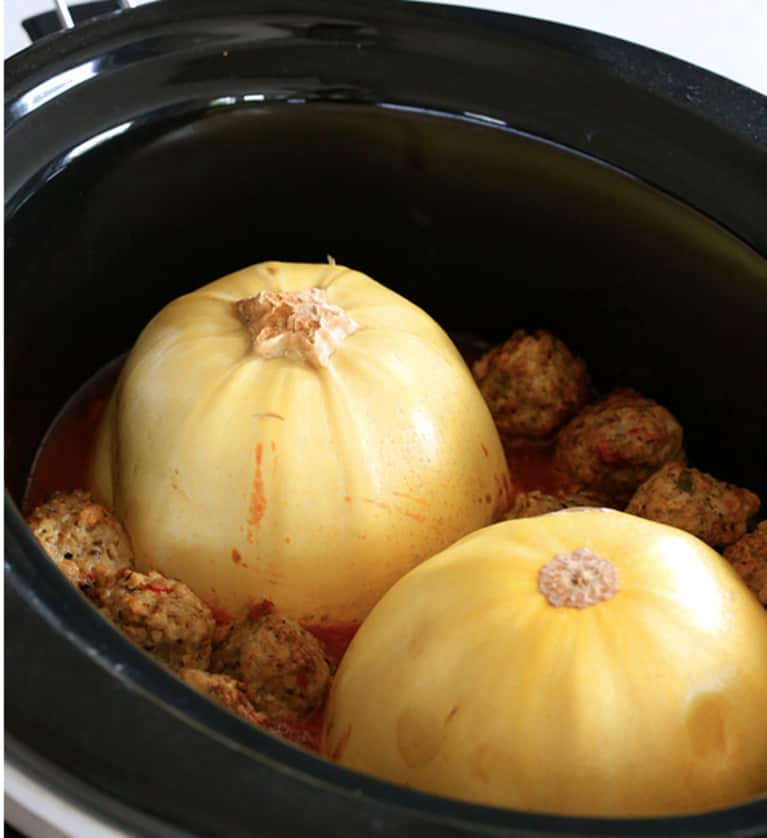 Simplify and cook it all in one pot.
DIY bone broth for all those gut-healing benefits.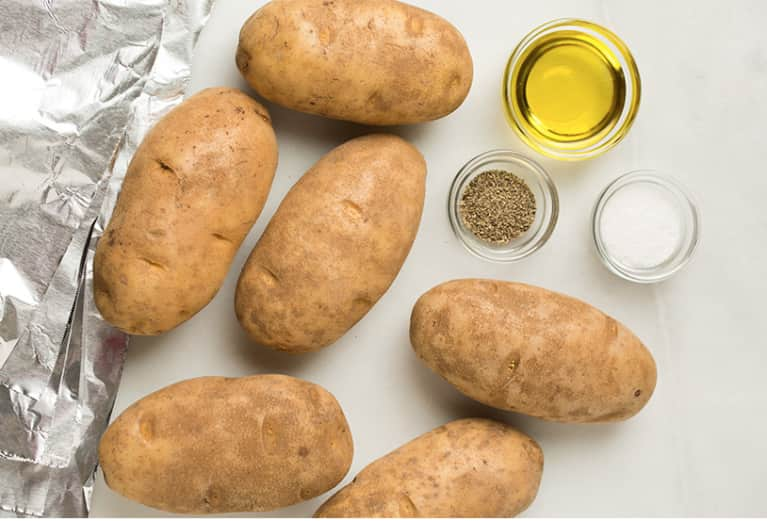 Forget the oven. Cook up a bunch in the slow cooker and have loaded baked potatoes (or sweet potatoes) for dinner.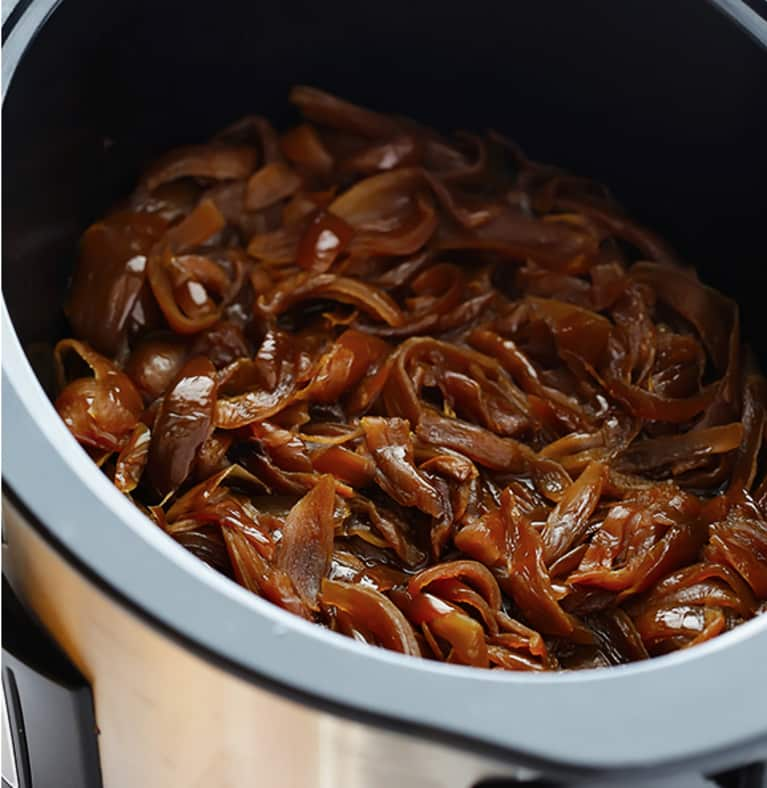 Get ready to add some major flavor to your dishes.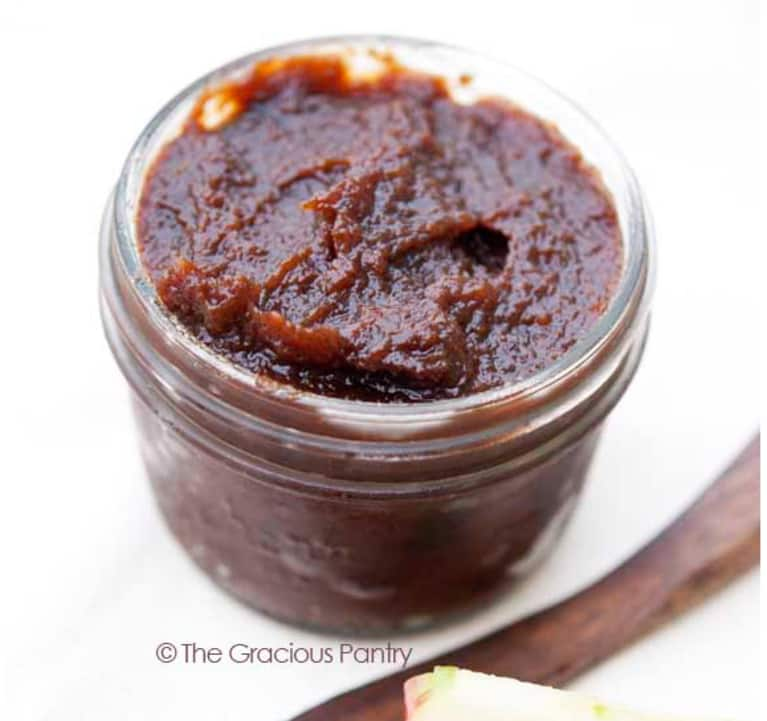 Turn a glut of apples into this seasonal, spiced treat that you'll want to put on everything.
Single-Serving Oatmeal Jars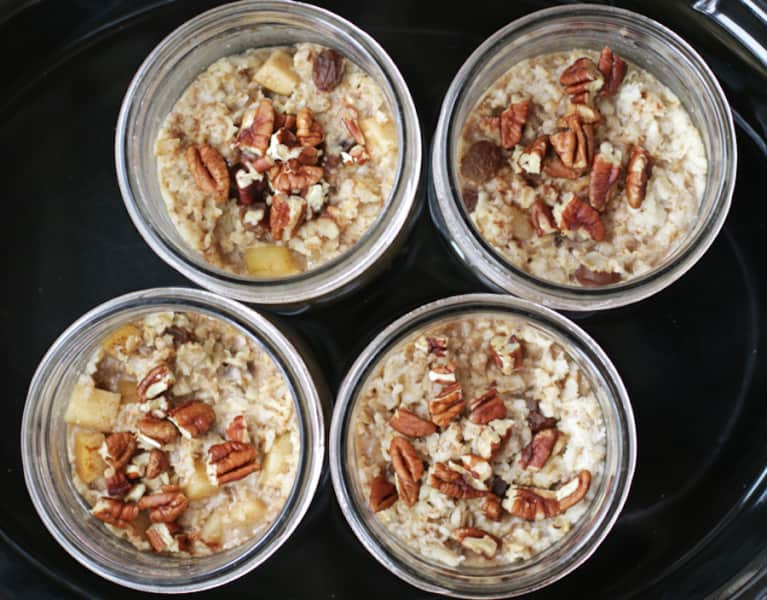 Cook your oatmeal in individually portioned jars overnight and they'll be ready to grab and go in the morning.
Steamed Brussels Sprouts (+ Other Vegetables)
Make hands-off vegetable sides with minimal effort. This steaming technique could work with all sorts of vegetables.