These Are The 20 Best Songs To Wake Up To, According To Science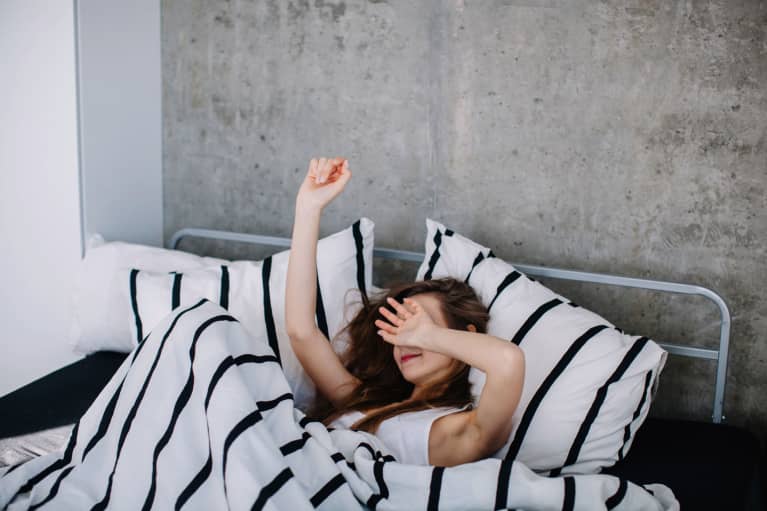 Last updated on May 13, 2021
Not a morning person? Your alarm song could be to blame, according to a study conducted by Spotify and music psychologist and Cambridge Ph.D. candidate David M. Greenberg in 2015.
Greenberg and Spotify's data team found that the ideal wakeup song should have the following three elements:
It should build: It has to nudge you out of bed gently and then gradually get your energy levels up.
It should be positive: A song about heartbreak is not going to encourage you to get out from under the covers.
It should have a strong beat: If a song makes you feel like dancing—especially if it emphasizes "beats 2 and 4 of each measure—usually with the bass and drums—with a BPM of approximately 100 to 130," you're not going to want to say in bed.
If you're rethinking your alarm choices right about now, there were 20 popular tunes that have the researcher's stamp of approval. Here's the complete playlist if you want to save it for mornings ahead. Rise 'n' shine!
Coldplay - Viva La Vida
St. Lucia - Elevate
Macklemore & Ryan Lewis - Downtown
Bill Withers - Lovely Day
Avicii - Wake Me Up
Pentatonix - Can't Sleep Love
Demi Lovato - Confident
Arcade Fire - Wake Up
Hailee Steinfeld - Love Myself
Sam Smith - Money On My Mind
Esperanza Spalding - I Can't Help It
John Newman - Come and Get It
Felix Jaehn - Ain't Nobody (Loves Me Better)
Mark Ronson - Feel Right
Clean Bandit - Rather Be
Katrina & The Waves - Walking on Sunshine
Imagine Dragons - On Top of the World
MisterWives - Reflections
Carly Rae Jepsen - Warm Blood
iLoveMemphis - Hit The Quan