Internet Speaks Out For Cecil, The Lion Killed By An American Hunter
One of the world's most iconic lions was killed by an American earlier this month, sparking outrage and a media frenzy.
Minnesota dentist Walter James Palmer allegedly lured 13-year-old Cecil away from Zimbabwe's protected Hwange National Park before wounding him with a bow and arrow, The Telegraph reports. Palmer and his guides then tracked the lion for nearly two days before eventually shooting it dead with a rifle and skinning it.
Palmer, an experienced hunter, paid $55,000 for his Africa hunt and claims that he believed it was carried out legally at the time.
"I hired several professional guides and they secured all the proper permits. To my knowledge, everything about this trip was legal and properly handled and conducted," he said in a statement.
Palmer's guide is already facing criminal charges in Zimbabwe.
The Internet is abuzz following the violent killing, and a petition calling for stricter punishments for hunting endangered animals has gathered thousands of signatures.
Though it's a rare thing for conservationists, celebrities and activists to take a strong collective stance, the Cecil killing has sparked solidarity throughout the media. Here's how some people are speaking out: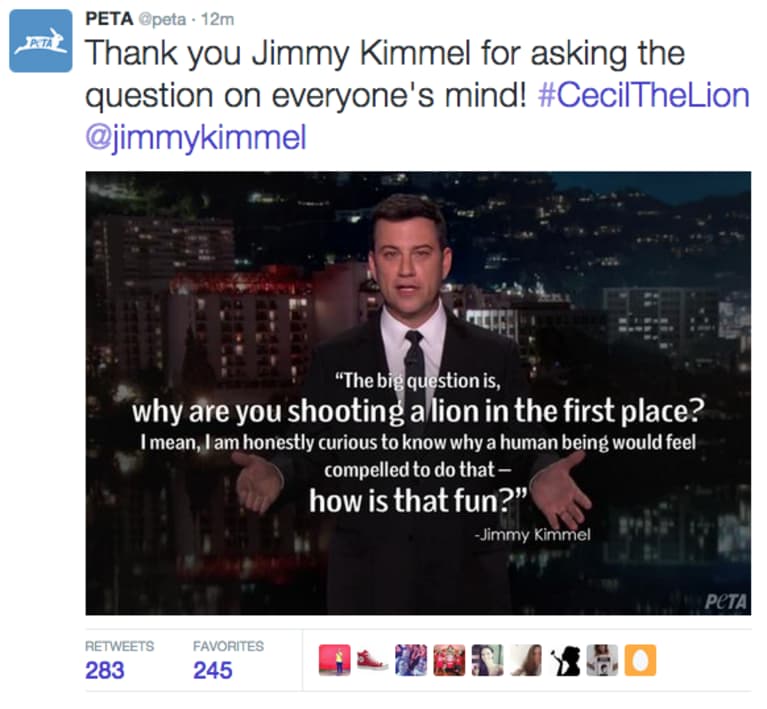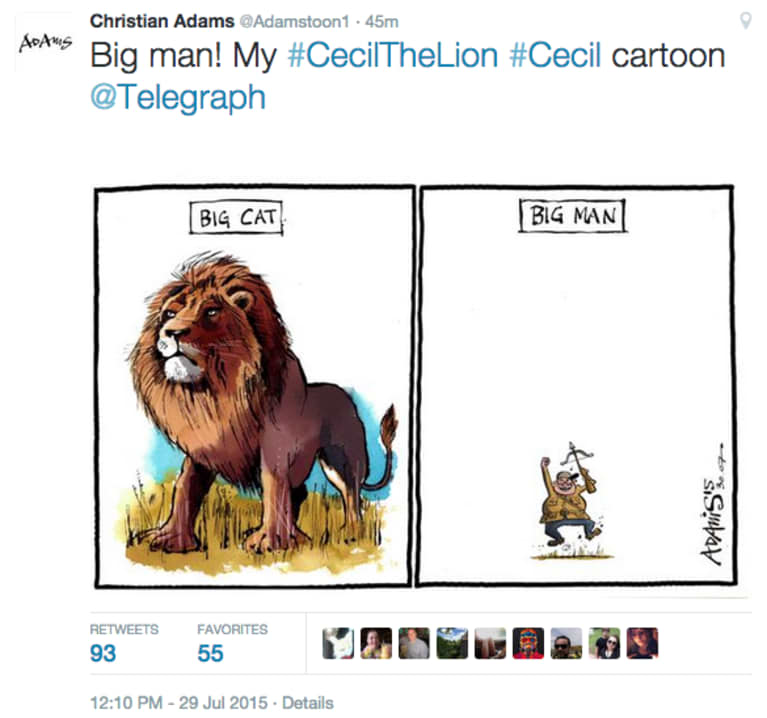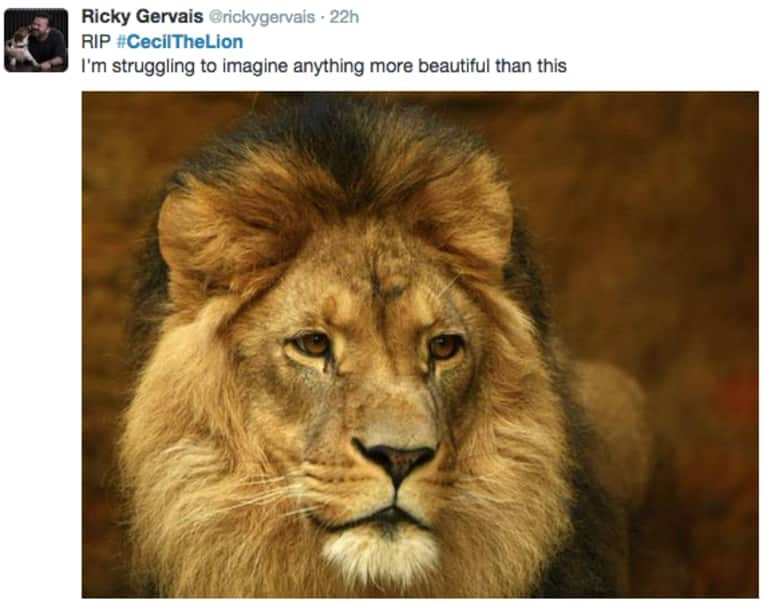 What do you think about Cecil the lion?