Forget the frozen meat-mimicking patties; these veggie burgers embrace vegetables, seasonings, and toppings to make them a whole new (and tastier) species of plant-based burger.
Whether you're vegan, vegetarian, or just looking to add more vegetables to your BBQ lineup, these burgers are so delicious, even the meat eaters will ask for seconds.
1. Mushroom Burgers With Asian Slaw
2. Mexican Green Chili Veggie Burgers
Burgers with a chickpea base and a Mexican twist. Take the Mexican flavors up a notch by topping the burger with cleansing cilantro, spicy salsa, and creamy avocado.
3. Beets + Shiitake Burger With Chipotle Tomato Jam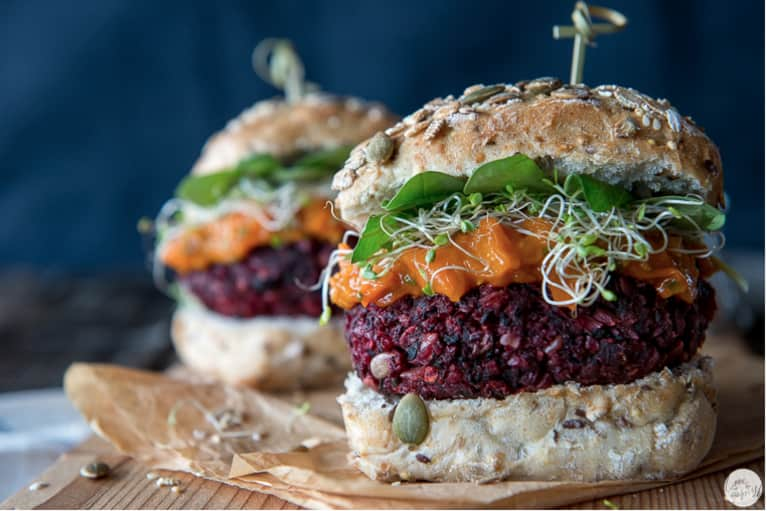 Who can resist that vibrant color of beets? This protein-packed veggie burger is a mix of vegetables, vegan protein, and herbs and spices to cover all the taste and texture bases.
4. Sweet Potato Burgers With Roasted Poblanos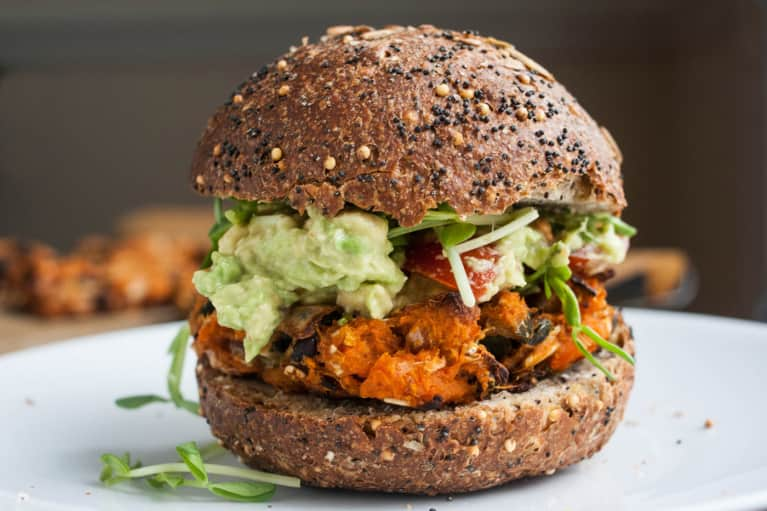 5. Curried Veggie Burgers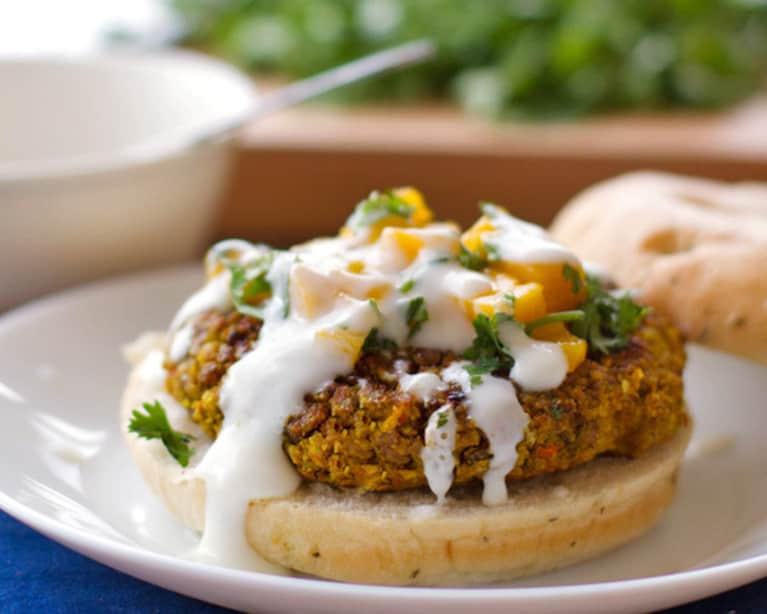 6. Quinoa + White Bean Burgers
These quinoa and white bean burgers are studded with summer vegetables like corn and red pepper, then spiced with chipotle and paprika for a layer of smokiness.
7. Red Lentil Cauliflower Burger
An herb-flecked version of a falafel burger, this one is all about fresh flavors with a subtle hint of spice.
9. Black Bean + Quinoa Burgers
A black bean burger that's simple to prepare, full of flavor and protein, and topped with sriracha mayo? Yes, please.
This was originally posted July 2015.