Get Ready To Sweat! A 20-Minute HIIT Workout You Can Do Anywhere
High-intensity interval training elevates your heart rate, works your explosive type-2 muscle fibers and is proven to be the fastest way to burn calories. The following workout is one you do with or without your yoga mat — and it only takes 20 minutes. Get ready to sweat! Set a countdown clock for 20-minutes and get started.
Warmup (7 Minutes): Sun Salutations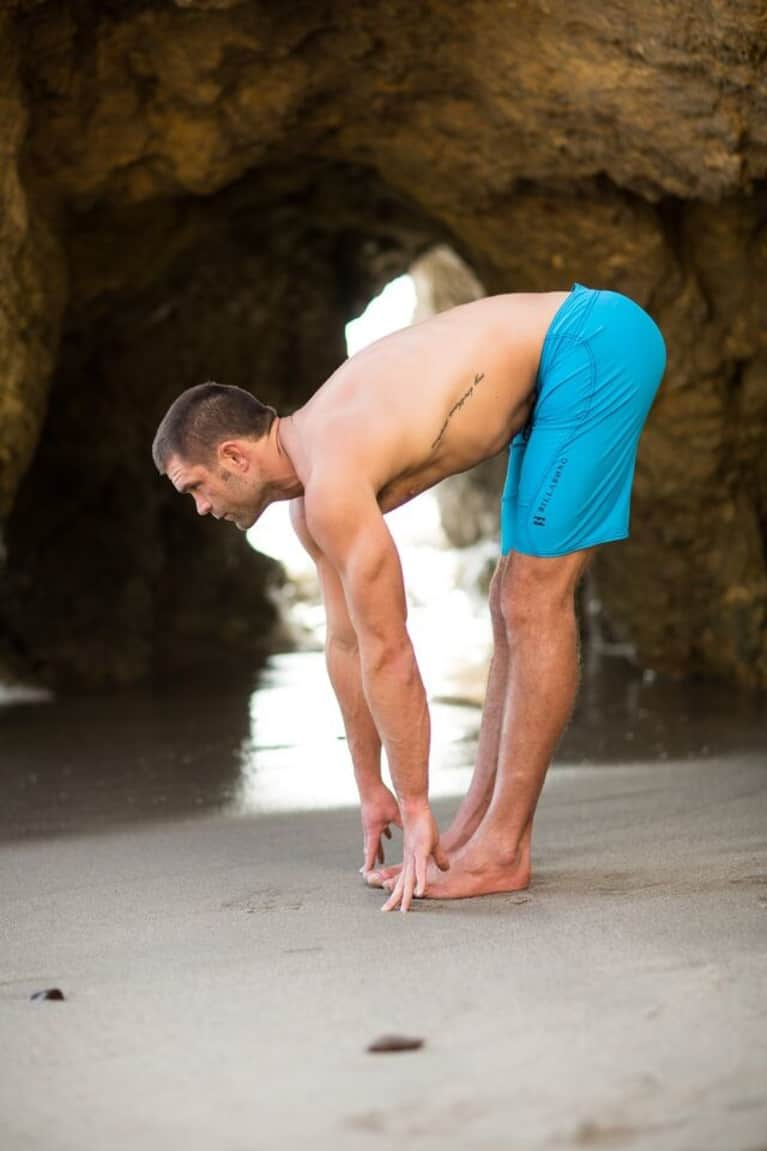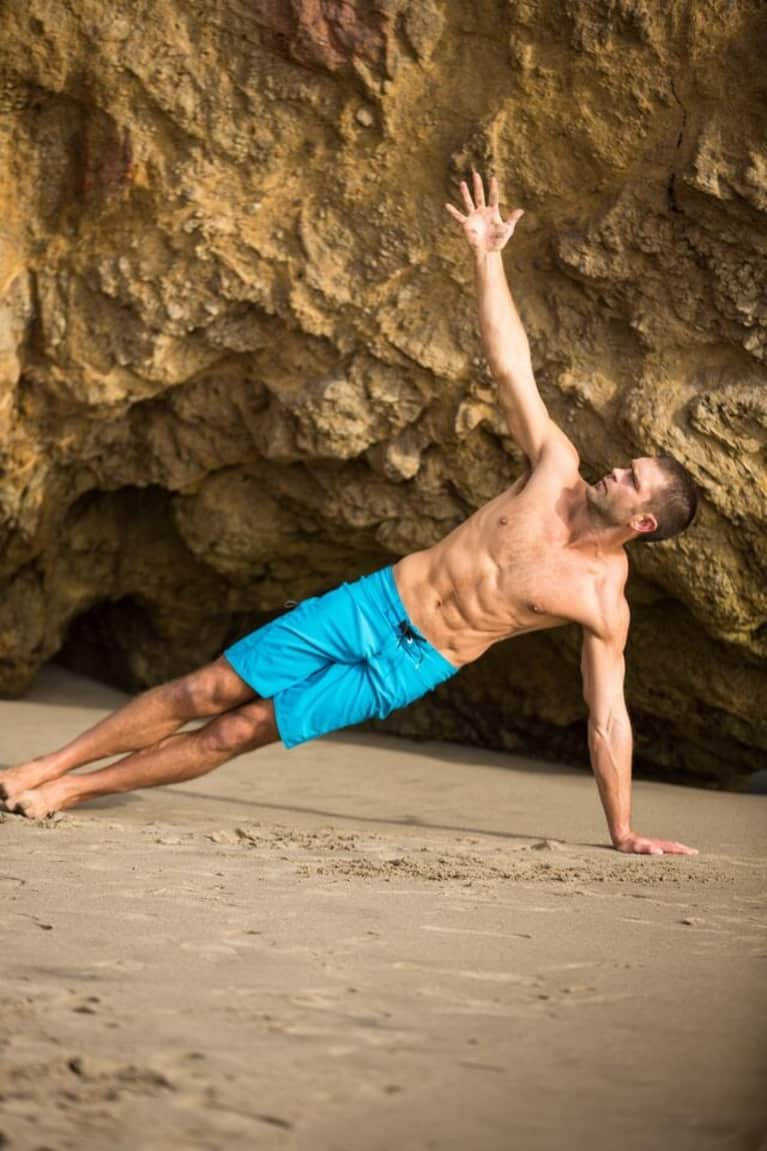 30 seconds for each side. Feel free to drop to your knee for a modified version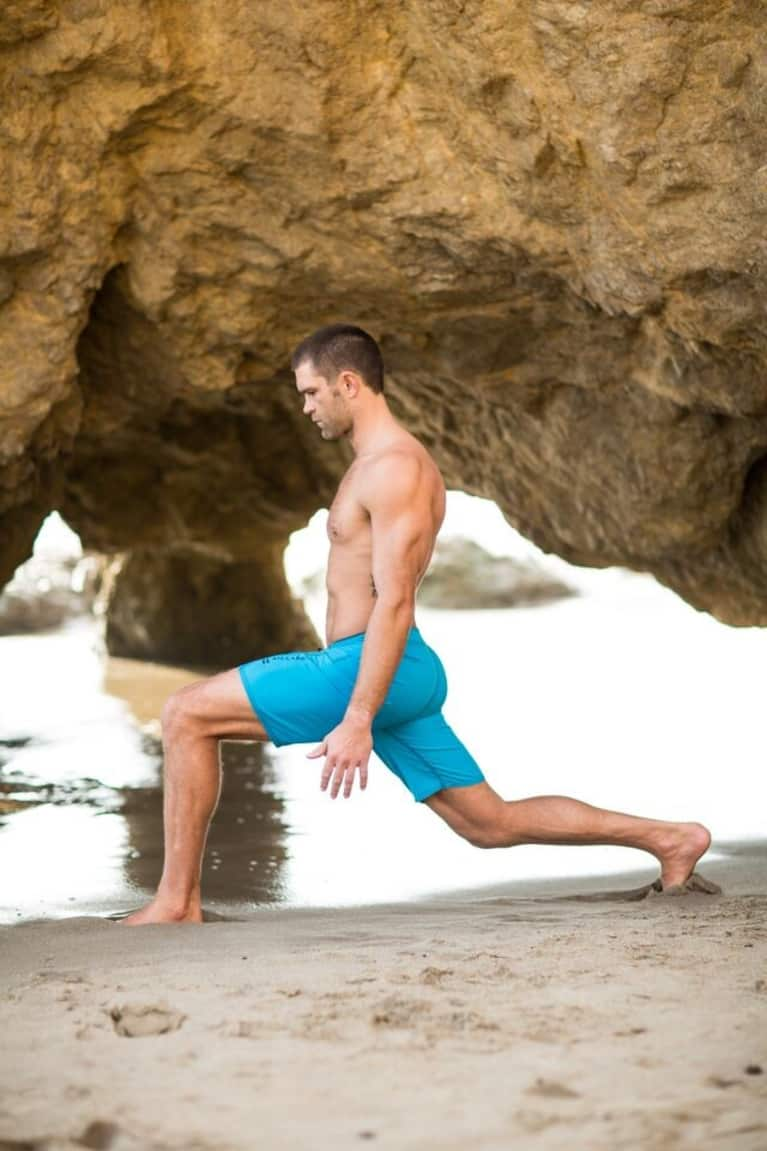 Lunge back and forth, alternating legs for one minute.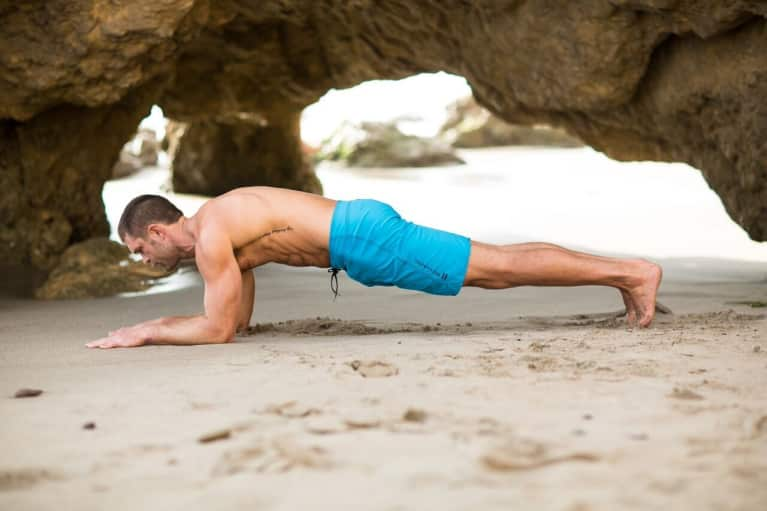 Hold this pose for one minute.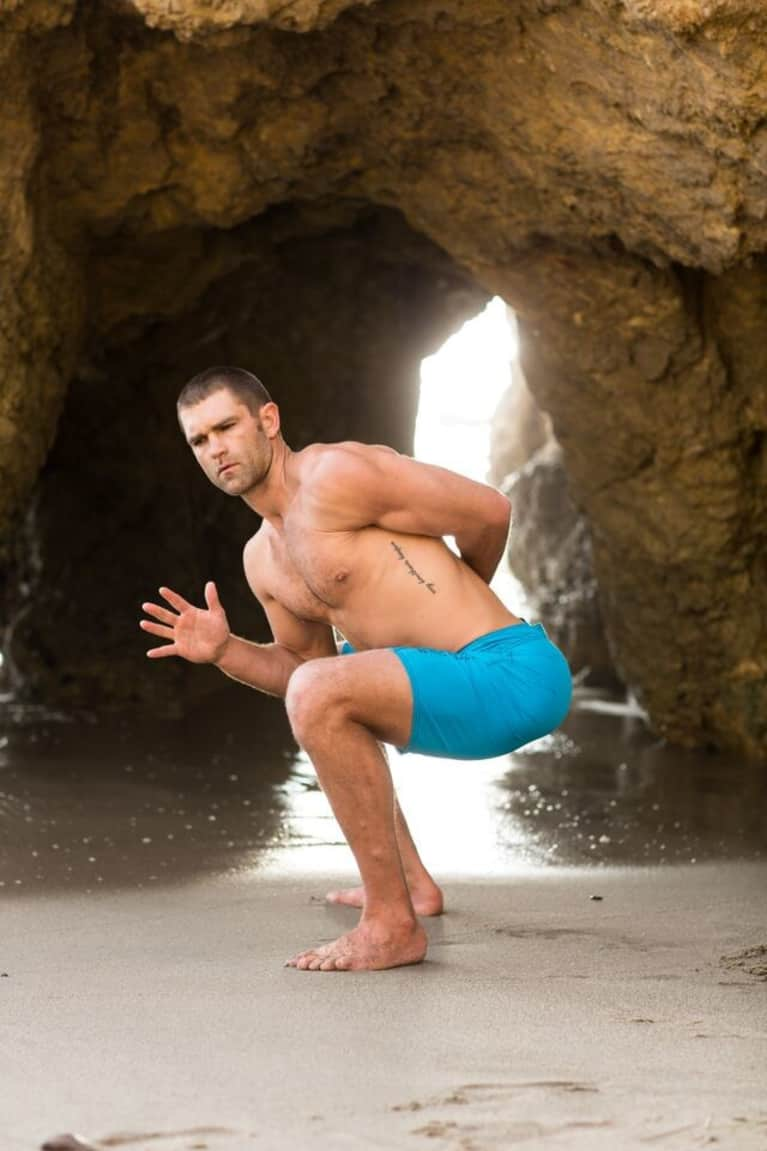 Perform this move for 30 seconds, each side. Start with your toes slightly turned out. Squat down and drive one elbow into the opposite inner thigh. Take your other arm and wrap it around your waist. Hold this pose for 30 seconds on each side.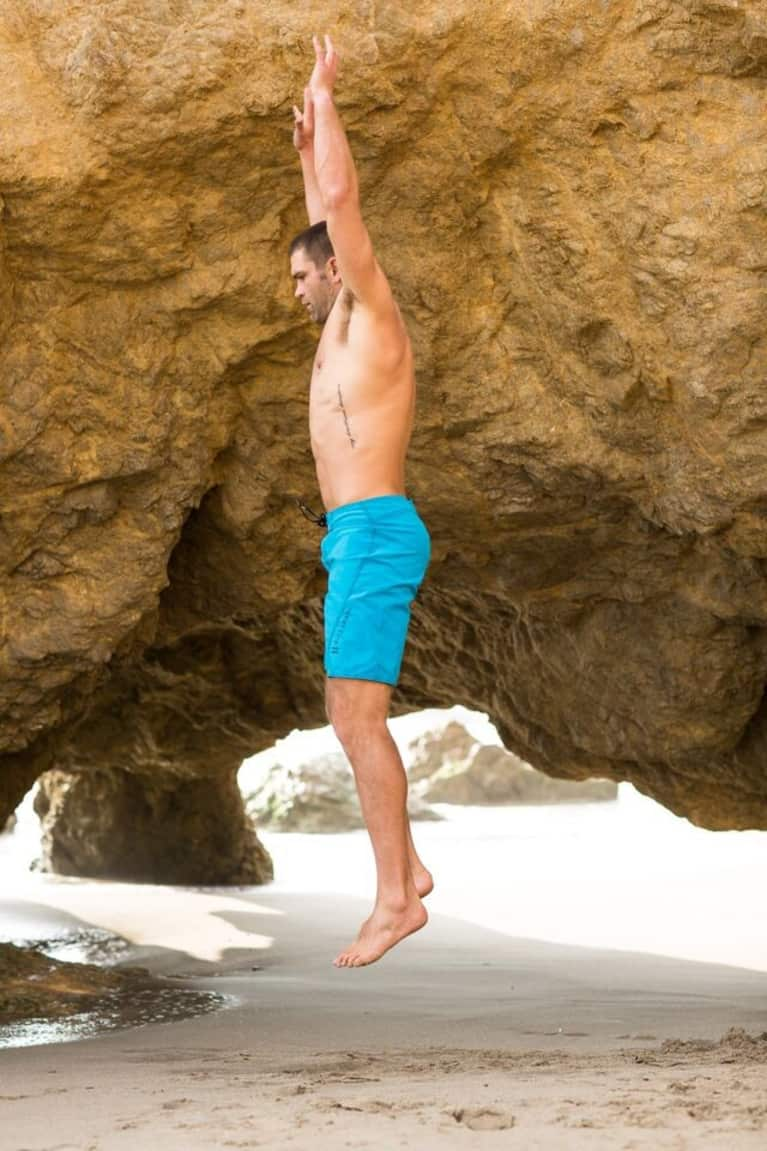 The goal of circuit one is to get the heart rate up to 80 percent of it's maximum, strengthen your upper and lower body, while also building strong core muscles.

Perform a push up, launch into a standing position and jump with your arms stretched above you — like you're going for a rebound in basketball. Do these continuously for one minute.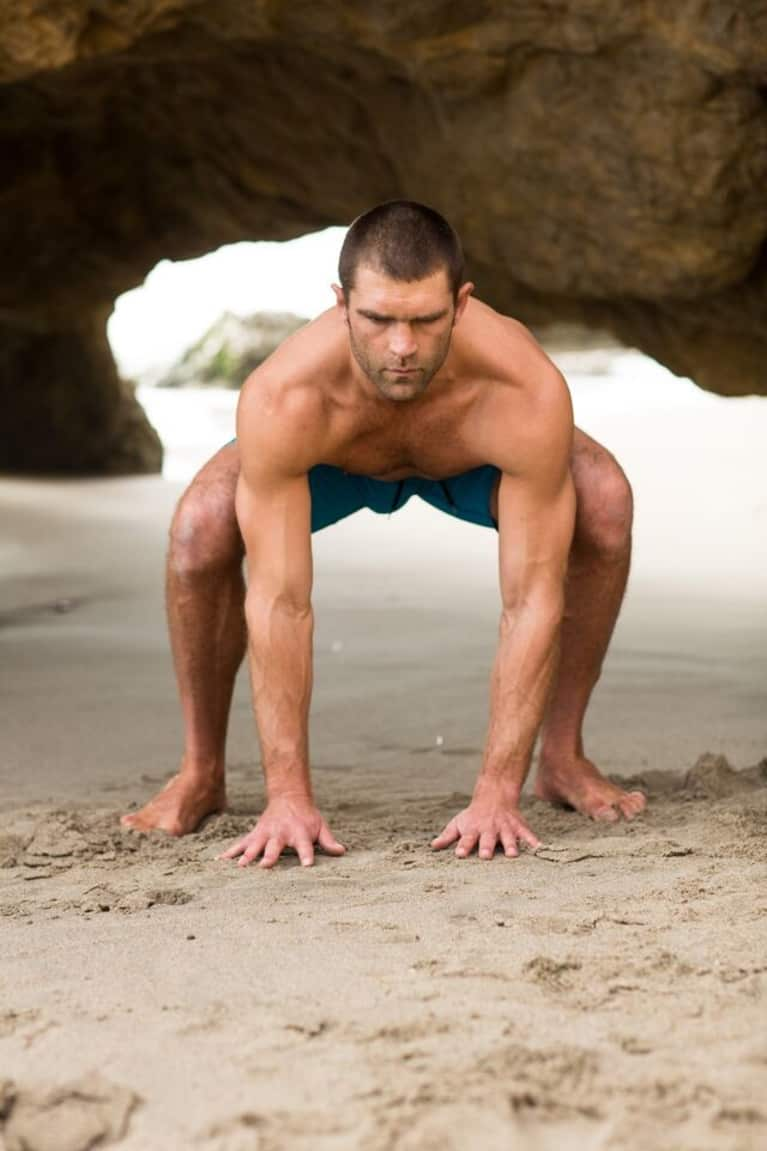 Face sideways, squat, and step to one side with your right foot. Then step to the same side with your left foot. Squat much lower and touch your hands to the ground. Repeat in the opposite direction and continue to alternate for one minute.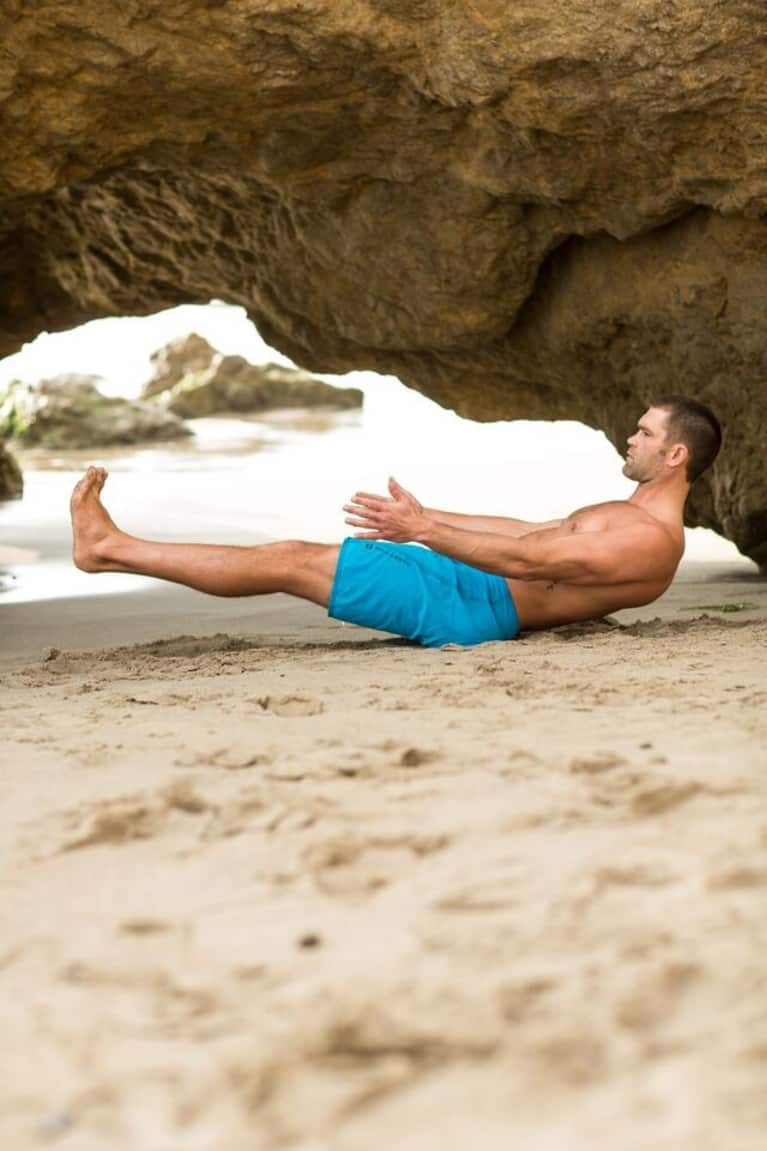 Lay flat on your back, raise your legs slightly off the ground, reach your arms along your side, lift your shoulder blades off the ground. Hold this pose for 45 seconds by engaging your core and taking deep, slow breaths.
Return to burpees, and repeat circuit one for three sets.

Circuit 2: Single-Leg Hops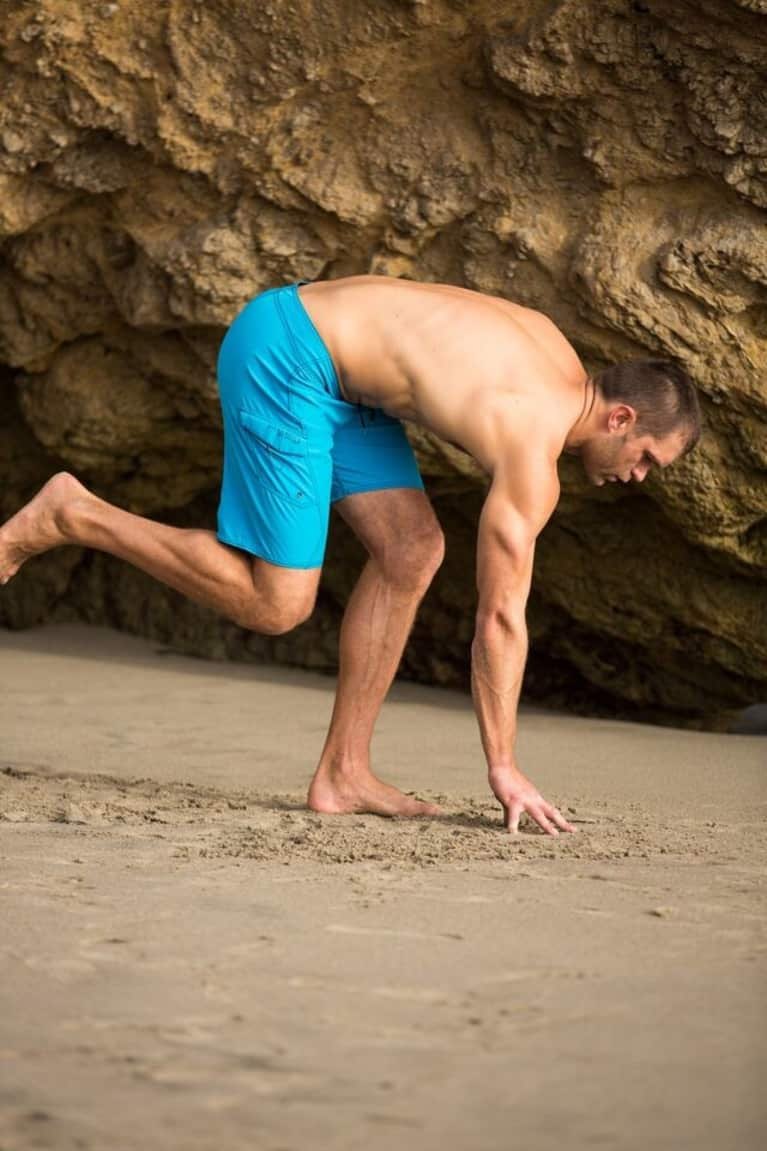 The goal of circuit two is to keep heart rate elevated while building fast-twitch muscles in the legs and strengthen stabilizers for upper body and core.
Squat down on one leg and touch the ground with the opposite hand. Jump up and down on the same leg for 30 seconds, touching the opposite hand with the landing of each jump. Repeat for 30 seconds on the opposite leg.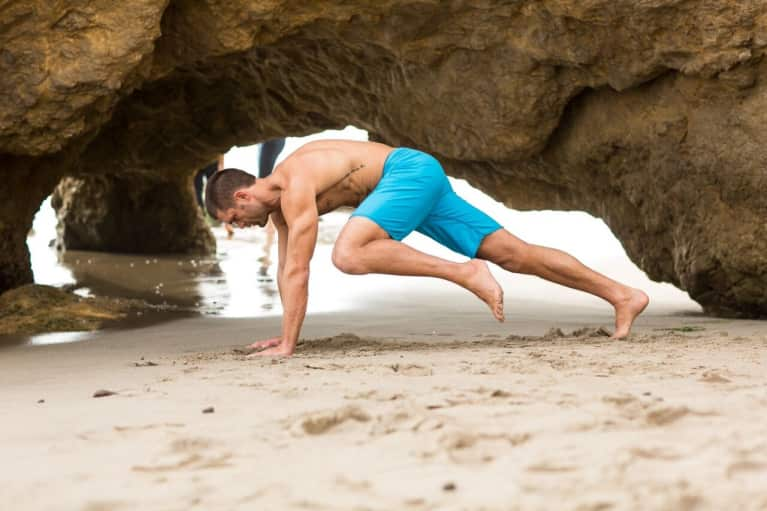 From the top of your push-up position, bring your right knee to your right elbow and squeeze your oblique muscles. Repeat with the left knee and left elbow. Perform a pushup. Do this for one minute.
Repeat circuit two until you've been exercising for 20 minutes.

Cover photo: Shutterstock, Gallery courtesy of Lucas Rossi