10 Books To Make You Feel Inspired
Our editors have independently chosen the products listed on this page. If you purchase something mentioned in this article, we may
earn a small commission
.
Fall is my favorite time of year. I take great pleasure in watching the leaves explode into a kaleidoscope of brilliant reds, oranges, and yellows and, ultimately, tumble into heaping piles for my kids to frolic in.
I delight in the temperature dipping down just enough to justify a fabulous pair of new boots, but not low enough to require a heavy coat. Above all, though, I relish curling up with a new book, a cup of hot cocoa, and fuzzy slippers to keep me extra cozy.
This season, I've got 10 books on my list. They're books that, in one way or another, inspire me and I hope they'll do the same for you.
1. Charlotte's Web by E.B. White
This is, quite possibly, my favorite book of all time. I'll never stop rereading it. Right now, I'm wading through, chapter by chapter, with my five-year-old. It's a remarkable story about love and friendship, told in the most authentic way. It always makes me cry!
2. House of Wonder by Sarah Healy
Quite honestly, about two chapters in, I was certain that I had to scrap the entirety of the book I was writing at the time, because Sarah's gift for storytelling and depicting scenery is unrivaled.
3. Where You Left Me by Jennifer Gardner Trulson
This memoir was breathtaking. Jennifer is a 9/11 widow, who was able to rebuild her life and find love again. At the risk of sounding cliché, I laughed, I cried … I didn't want it to end.
4. The One & Only by Emily Giffin
This is a story of friendship, love, and loyalty centered around a football-obsessed town in Texas. Going in, I was worried that — as someone who's not at all a football fan — it would lose my interest pretty quickly. Of course, quite the opposite ended up happening. I'm inspired by Emily's ability to create characters who are both flawed and sympathetic.
5. The Patron Saint of Butterflies by Cecilia Galante
I rarely read Young Adult novels, but a trusted friend recommended this book and I was blown away. It follows Agnes and Honey, two young friends living in a religious commune called Mount Blessing. It's not a light read, that's for sure. But it will capture your heart on many levels.
6. Being Catholic Now by Kerry Kennedy
No matter your religion, this enlightening anthology of essays by celebrities, great thinkers, and leaders of the faith is a must read.
7. Lean In by Sheryl Sandberg
It's impossible to read this book and not be inspired. It encouraged me to take charge of my career and to realize, that no matter your sex, it's about working hard, asking for what you want, and holding your head up high when you do.
8. Nice Companies Finish First by Peter Shankman
To put it simply, the concept behind this book is "it doesn't pay to be a jerk." Peter, who is a champion of exceptional customer service, argues that loyalty, optimism, and humility are among the ingredients that make a great leader. I couldn't agree more.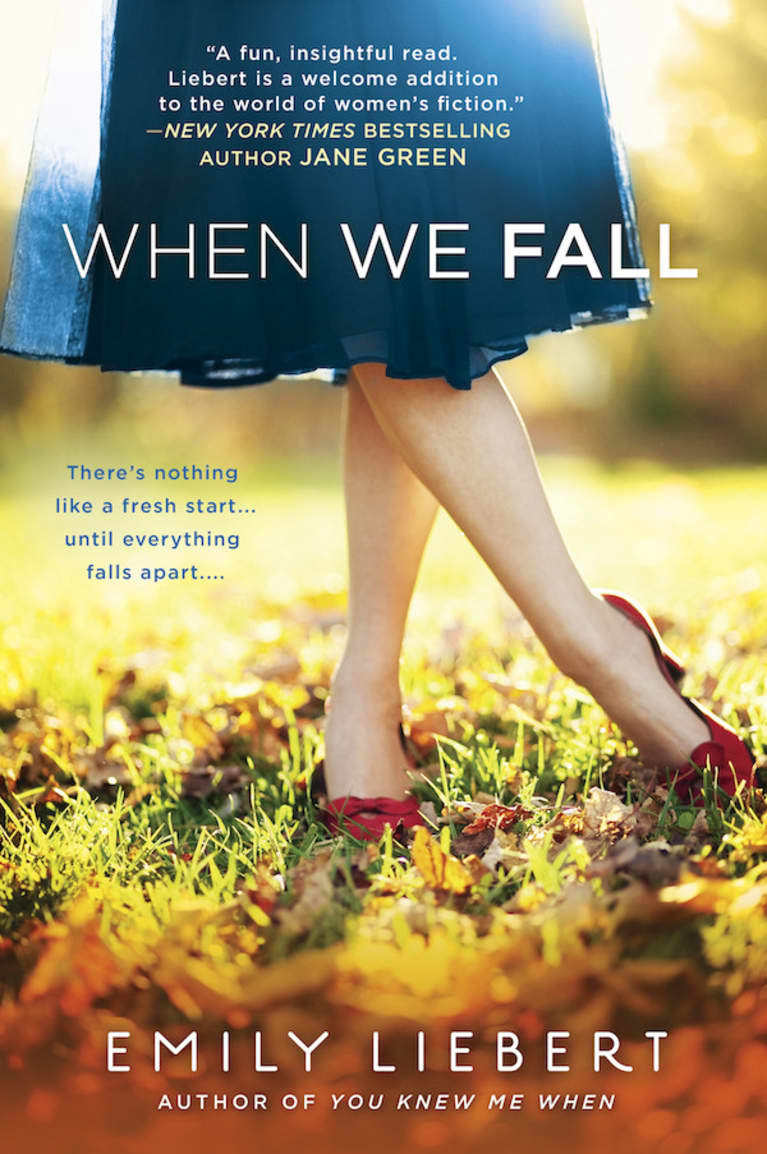 9. When We Fall by Emily Liebert
OK, fine, so I wrote this book! Do you inspire yourself, you might ask? Perhaps not in the traditional sense of the word. But my writing process and the characters I develop keep my imagination revolving, which — for someone with a creative mind and a passion for what she does — is a true gift. I'm also endlessly inspired by my readers and the feedback that they give me.
10. Summer Sisters by Judy Blume
I saved the best for last! I could read Summer Sisters every year for the rest of my life. It's what inspired me to become a women's fiction author. Judy's talent for drawing true-to-life characters and intricately woven plot lines is something every author, no matter the genre, should aspire toward.