I Can't Believe It's Vegan! Chocolate Peanut Butter Pie
September 18, 2014 — 8:24 AM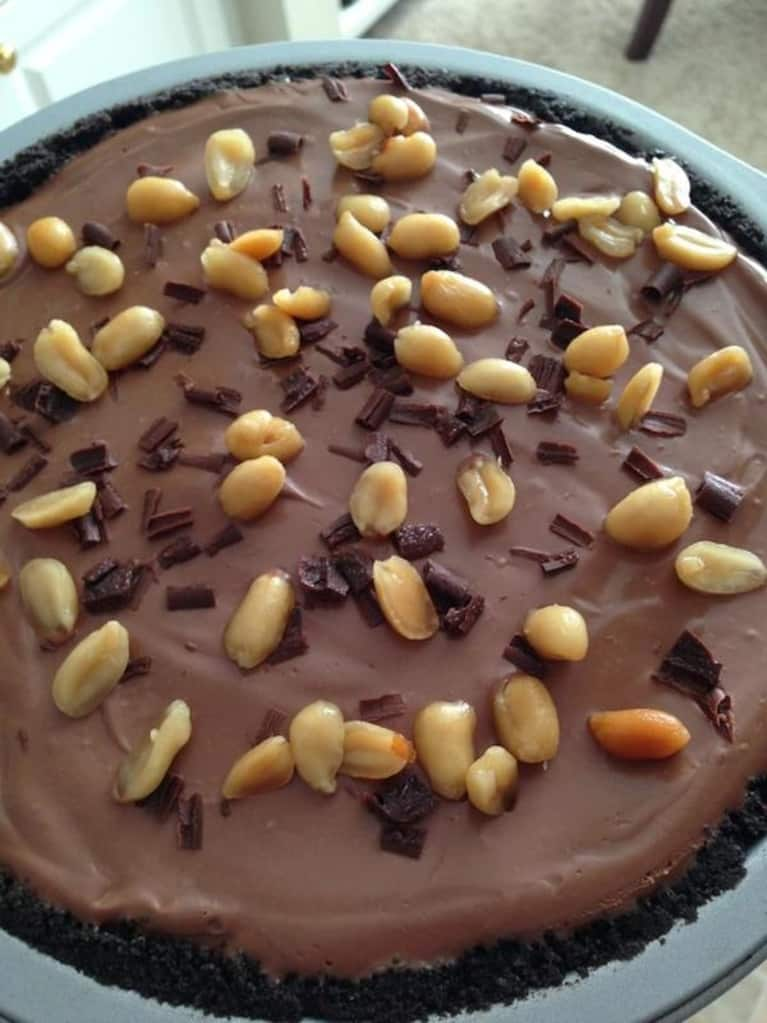 The first night I arrived in Raleigh, NC, I went to the Remedy Diner, where I indulged myself in one of the most amazing chocolate peanut butter pies I've ever had in my life. After licking my plate clean, I spent months in my own kitchen trying to replicate that masterpiece. Not only have I recreated the mouth-watering pie, but I also managed to craft my very own vegan version.
If you're ready to unlock the secrets of life and divulge yourself in chocolatey, peanut butter heaven, then get out your pie plates. I hope you savor each bite and and share this amazing dessert with your friends!
Chocolate Peanut Butter Pie
Makes 1 9-inch pie
Ingredients
For the filling
2 packages (12.3 oz)

Mori-Nu organic silken firm tofu

(or your favorite tofu equivalent)

2 cups semisweet chocolate chips (dairy-free)

1 cup smooth or creamy peanut butter

A pinch of sea salt (optional)
1 13-oz package of vegan cream-filled sandwich cookies

1/4 cup Earth Balance organic buttery spread
Directions
No-Bake "Oreo" Crust
Melt Earth Balance over medium-low heat. Blend sandwich cookies in a food processor until they are finely ground. Combine melted Earth Balance and sandwich cookies in the food processor, and blend until the mixture is moist and can be shaped using your hands. Pour the mix into a 9-inch pie pan and pack into an even layer all the way around the pan including the base. Place in refrigerator for at least 15 minutes.
Pie filling
Slowly melt the chocolate and peanut butter over low heat until they become a creamy liquid. A pinch of salt or more peanut butter can make a huge difference here, so adjust according to your taste.
Blend the tofu and chocolate peanut butter liquid in a food processor until it achieves a mousse-like consistency. Pour the contents into the pie crust. Level off the filling and place a lid on the pie (an upside down additional 9-inch pie pan works great!). Refrigerate for at least 30 minutes. Serve cold with rice/soy whip or with a scoop of your favorite non-dairy ice cream. Bon Appetite!