Turn Your Green Juice Into A Refreshing Cocktail With These Recipes!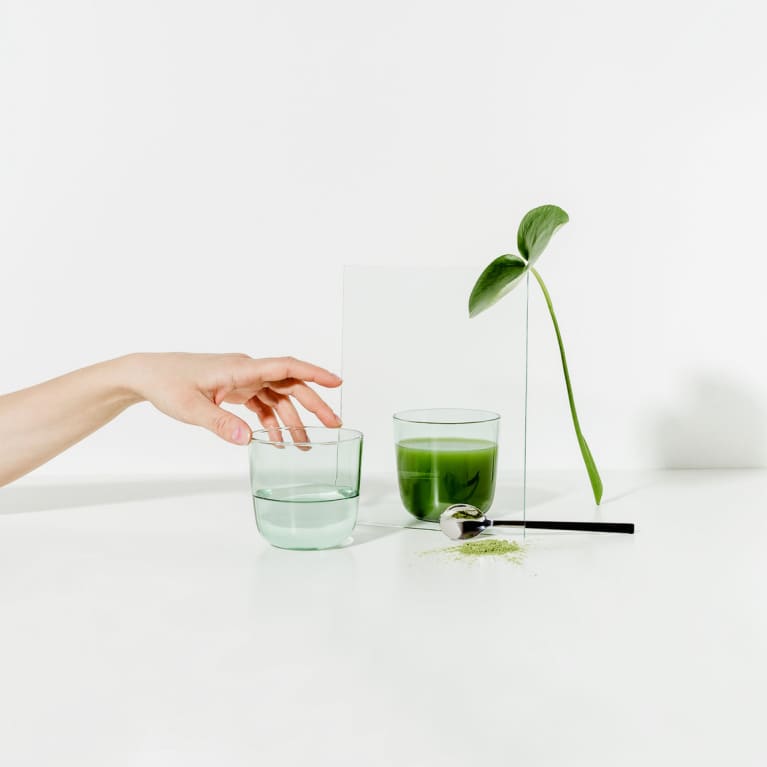 I believe in work hard, play hard. My business partner, Danielle, and I fill our weeks with cleansing greens, hydrating vegetables, and nutrient-dense superfoods that fuel and heal our bodies on a cellular level.
When those late summer nights come around, however, we focus on nourishing a different part of our lives. We focus on people, laughter, travel, touch, movement, and experiences.
Often, these involve late nights, decadent treats, and strong cocktails. The key is to balance a whole lot of clean, with a little bit of dirty.
This summer, we hope you're inspired to soak up the sun (through a thick layer of all natural SPF), let down your hair, and get a little wild.
To help you balance the retox with the detox, we're sharing two of our all time favorite green cocktails that will love your body and soul all at the very same time.
Whether you gravitate toward sweet like me or spicy like Danielle, we've got your summer healthy covered, made with oh so much love.
Danielle's Drunken Green Goddess
Serves 3
Ingredients
1/2 cucumber
4 stalks celery
1/3 fennel bulb
1 stalk kale
handful of spinach
2 to 3 apples
1 lemon, peeled
2" piece of ginger
dash of himalayan salt
3 oz. vodka
Preparation
Run all of the ingredients except for the salt and vodka through your juicer. Sprinkle with the himalayan salt, and stir in the good stuff (vodka). Serve shaken over ice.
Beach Babe Coco Elixir
Serves 2
1 cup coconut water
1 heaping cup frozen pineapple
1/2 cucumber
1 golden delicious apple
juice of 1 lime
handful of fresh mint leaves
2 oz. vodka
ice
Preparation
Throw all of the ingredients into your favorite blender, adding as much ice (and alcohol) as you prefer.