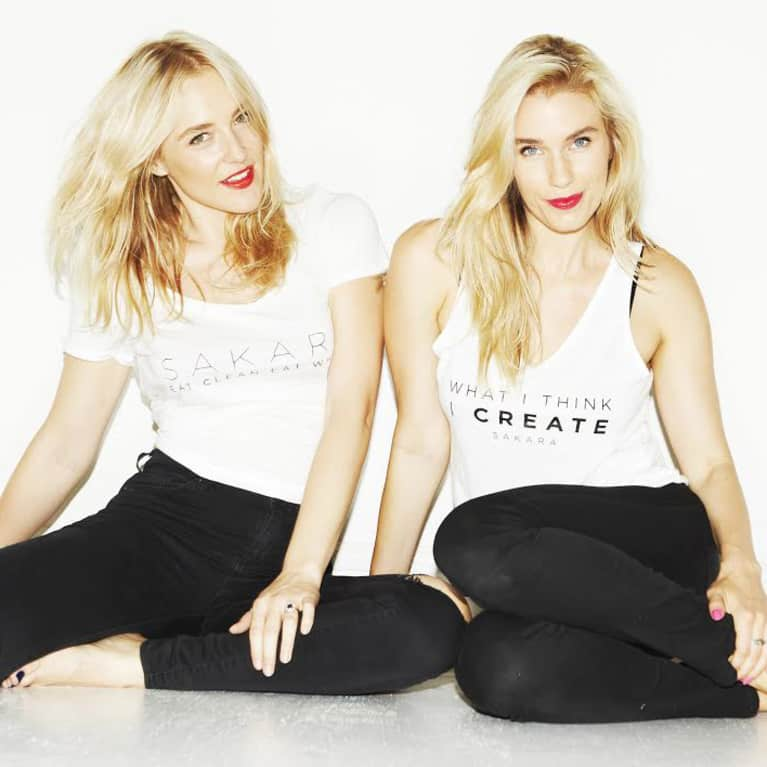 Whitney Tingle and Danielle DuBoise
Whitney Tingle
Whitney is a wellness entrepreneur, healthy living expert and co-founder of Sakara Life, an organic, plant-based meal delivery program that sources fresh, nutrient-dense ingredients to help clients achieve transformative, healing and lasting results.

After gaining 15 pounds while working on Wall Street and suffering from chronic cystic acne, Whitney decided to take her health and happiness into her own hands. She had gone to see every dermatologist in the city and tried everything from Ayurveda to Accutane. When her dermatologist recommended another round of Accutane (after it didn't work the first time), she decided there had to be a better way to heal. She partnered with her long-time best friend and holistic health coach, Danielle DuBoise, to create a meal program that targeted the root cause of her problems, not just the symptoms. The Sakara Life program was born - allowing her to drop the weight and finally clear her skin while still maintaining her busy lifestyle.

Whitney and Danielle have been featured in press ranging from Vogue to the New York Times. Sakara Life was also named the #1 Meal Delivery Service in NYC by Gwyneth Paltrow on GOOP.

Whitney grew up in Sedona, AZ and graduated from the University of Arizona. You can learn more about Whitney, her journey, and Sakara Life by visiting www.sakara.com.

Danielle DuBoise
Danielle is a New York City-based entrepreneur and co-founder of Sakara Life, an organic, plant-based meal delivery program that sources fresh, nutrient-dense ingredients to help clients achieve transformative, healing and lasting results.

Hailing from the spiritual mecca that is Sedona, Arizona, Danielle came to New York City as a chemistry collegiate. Supporting herself through school as an actress and model, she found herself caught in the throes of a dysfunctional relationship with food and dissatisfied with her own body. A desperate search for a life change, a more soulful connection with food and her body, and a desire for continued education in the health sciences led her to study at the renowned Institute of Integrative Nutrition (IIN). After graduating from the program and successfully transforming her own relationship to her body and food, Danielle combined her personal experience with her nutrition expertise to create a meal program that has helped thousands of individuals change their lives through the healing powers of food.

Danielle's work with Sakara has been featured in the NY Times, Refinery29, Vogue, GLAMOUR, and Sakara Life has been named the #1 Organic Meal Delivery Service by Gwyneth Paltrow's GOOP.