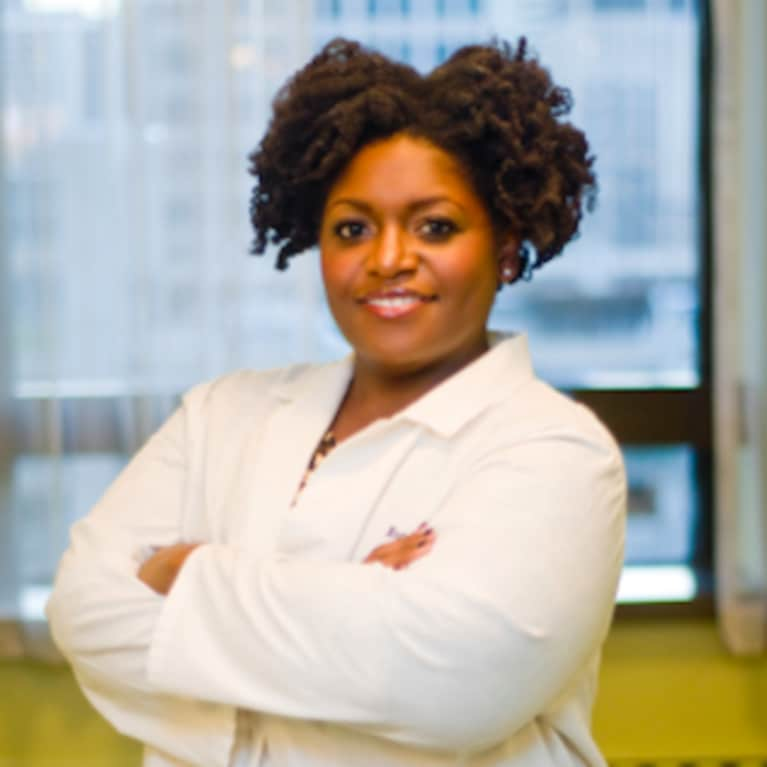 Renee Matthews, M.D.
Dr. Renee Matthews has appeared on television shows such as, The Oprah Winfrey Show, Roland Martin's NewsOne Now (TVOne) and WGN-TV's People to Peoplewhere she discussed different health topics. She started her media career with her own radio show on ReachMD, a medical broadscast network for health professionals. In addition, Dr. Renee has been a featured medical correspondent on SiriusXM's Sway in the Morning and WVON ("The Voice of A Nation"). Dr. Renee earned her undergraduate degree in 1999 and her Medical Doctorate in 2005. She spent the early part of her medical career as an educator for numerous hospitals and attending staff on cord blood. Dr. Renee is an asthmatic, which drives her passion for asthma education. She addresses the concerns of asthma suffers, by supplying them with the tools and knowledge they need to receive the best medical care. In 2013, Dr. Renee received the Friend of Mobile C.A.R.E. Award for her commitment to raising awareness of asthma in the city of Chicago. Dr. Renee is a contributing writer for Ebony Magazine where she addresses topics such as asthma, health, and wellness. Dr. Renee is the contributing health blogger forBlackDoctor.org and Good Enough Mother; a leading community dedicated to moms providing advice and exposing the myths of motherhood. She is also a sought afer speaker for various health organizations and schools. In addition to writing about health, Dr. Renee conducts speaking engagements on social media, branding and becoming an entrepreneur.
Connect with Renee Matthews, M.D.