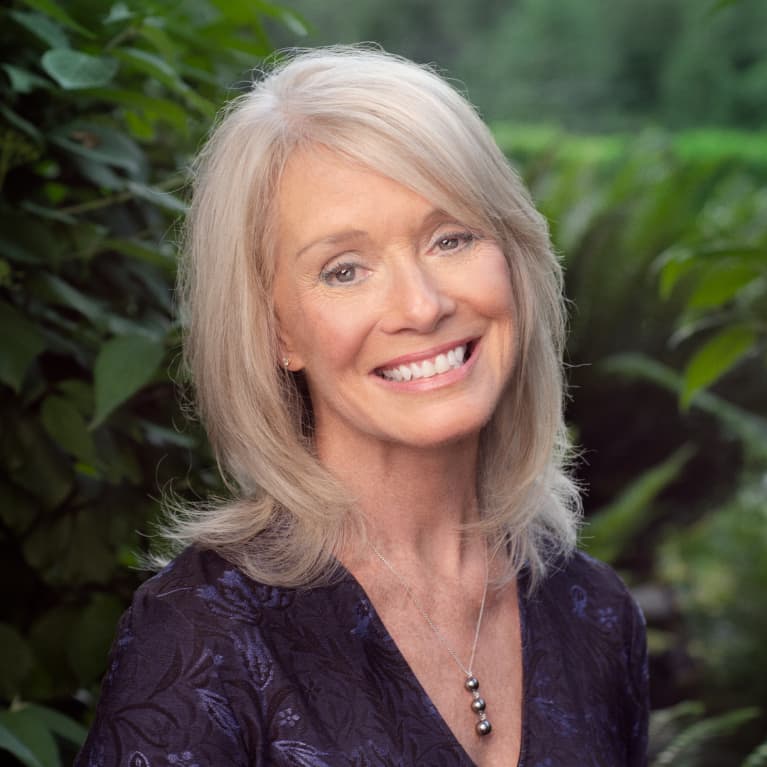 Patricia Hasbach, Ph.D.
Psychotherapist & Author
Dr. Hasbach is a licensed psychotherapist, consultant, author, and college educator in Eugene, Oregon. In private practice for over 28 years, Dr. Hasbach offers therapy and counseling services to adults of all ages, couples, families, and groups. Areas of specialty include relationship issues, health concerns, life transitions, career issues, and managing anxiety and depression. She has been a pioneer in the practice of Ecotherapy—a method of treatment that recognizes the healing benefits of interactions with nature.
She consults with hospitals, schools, businesses, police departments and corrections facilities, architecture design and land use planning firms, and community environmental groups.

Dr. Hasbach's new book, Grounded: A Guided Journal to Help You Reconnect with the Power of Nature – and Yourself, is published by Simon & Schuster and will be released in May 2022. She is also an author and co-editor of two MIT Press books: Ecopsychology: Science, Totems, and the Technological Species (2012) and The Rediscovery of the Wild (2013). Her book, Ecopsychology, was nominated for the 2014 Grawemeyer Award in Psychology which recognizes outstanding ideas in psychology and makes them available to a wide audience. She has published numerous articles in professional journals and been a guest blogger for the international online forum, The Children & Nature Network. Her work has been cited in Rich Louv's books, Our Wild Calling, The Nature Principle and Vitamin N, and in several popular and professional magazines including Time Magazine, Vogue, Outside Magazine, The Wall Street Journal, Columbia Sportswear Outdoor Gear Guide, WebMD, Sierra Magazine, the Psychotherapy Networker, the Utne Reader, The Observer (a publication by the Association for Psychological Science), The NY Times Sunday Magazine, The Monitor (a publication of the American Psychological Association) and Counseling Today (a publication of the American Counseling Association). She is a member of the Editorial Board of the peer-reviewed journal, Ecopsychology.
Dr. Hasbach recently retired as the co-Director of the Ecopsychology Program at Lewis & Clark College in Portland, OR where she taught in the Department of Counseling Psychology in the Graduate School of Education & Counseling for 13 years.

Dr. Hasbach is active in her local community. She serves as President of the Board of Directors of the Center for Community Counseling, sits on the Advisory Board of Nearby Nature, and is a community educator as a Master Gardener for the OSU Extension Service.
Connect with Patricia Hasbach, Ph.D.