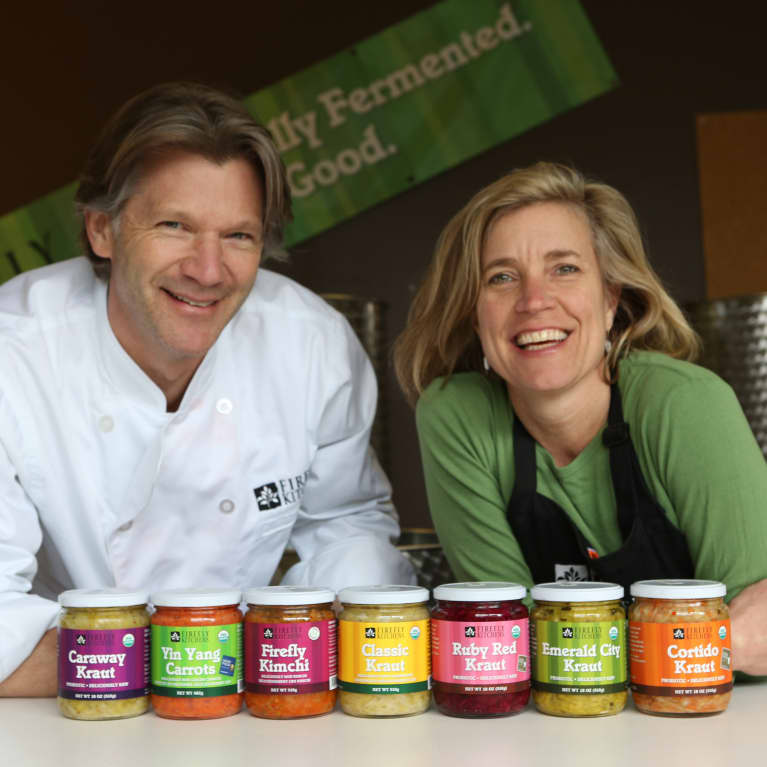 Julie O'Brien
Julie O'Brien and Richard Climenhage have, between them, made nutrient dense, probiotic-rich fermented foods for over twenty years.
Their common desire to help improve the livelihood and wellness of others through food and nutritional education brought them together to form Firefly Kitchens, which makes available their healthy foods, created through traditional fermentation methods.
They are also enthusiastic home cooks and after perfecting their fermented products began developing recipes to incorporate them into meals for family and friends to enjoy. Their fermented creations, such as Firefly Kimchi, Ruby Red Kraut, Cordito Sauerkraut, and Yin Yang Carrots, have won Good Food Awards.