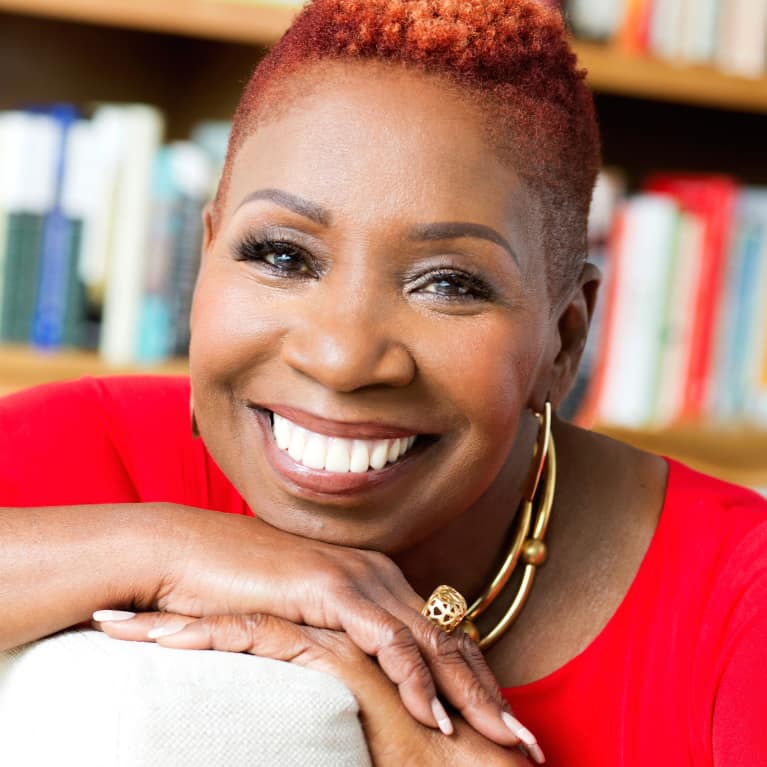 Iyanla Vanzant
Television Host & NYT Bestselling Author
Iyanla Vanzant is the host and producer of the breakout hit Iyanla: Fix My Life on the Oprah Winfrey Network. She's a six-time New York Times bestselling author, Emmy Award winner, renowned public speaker, Yoruba priestess, and spiritual life coach.
Vanzant has a Juris Doctor degree from the City University of New York School of Law and a master's degree from the University of Santa Monica's Center for the Study and Practice of Spiritual Psychology. She's also an ordained New Thought minister.
On her award-winning reality television show, Vanzant shares her wisdom with a focus on faith, empowerment, and loving relationships.