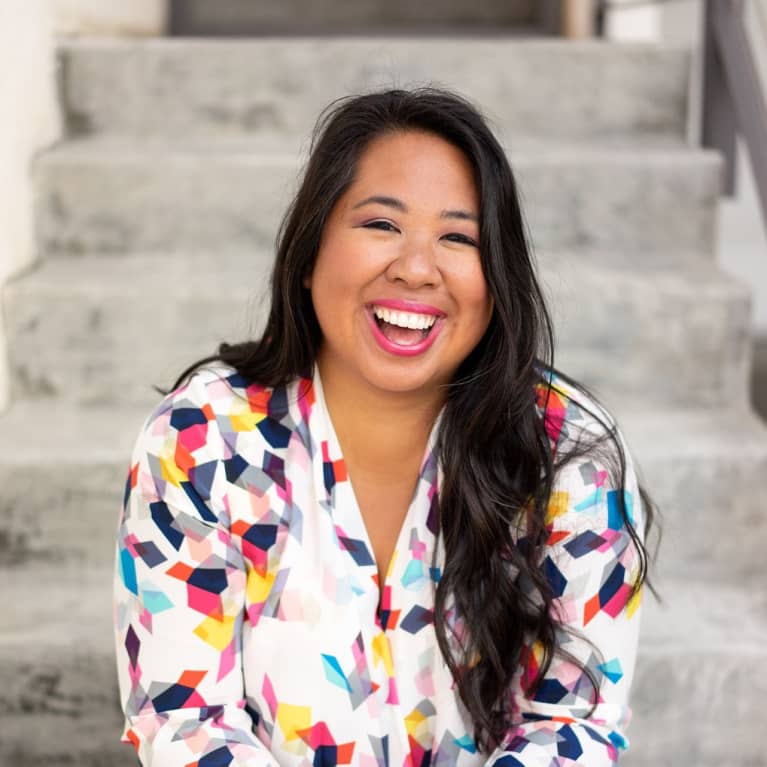 Carissa Begonia
mbg Contributor
Carissa Begonia is a first-generation Filipina-American daughter of immigrants and the founder of CONSCIOUSXCHANGE, an equity-focused leadership and business coaching and consulting company with a mission to forward the economic advancement of BIPOC, women, and folx of historically marginalized identities by helping them lead values-aligned careers or launch their own purpose-driven businesses.

Carissa, aka the Dream Doula, serves as a startup and small business consultant as well as executive coach, helping BIPOC entrepreneurs and leaders bring their wildest, most audacious dreams to life and design a life they are proud of. She is the former head of Diversity, Equity, and Inclusion (DEI) of Zappos and has over 15 years of experience working on both the operations and the human side of business at some of the country's largest retailers including Macy's, Saks 5th Avenue, and Ross Stores. Carissa holds a coaching certification in Emotional Intelligence with sixseconds.org, and her work sits at the intersection of DEI and Emotional Intelligence (EQ) supporting leaders and organizations in developing and operationalizing their equity strategy at a personal, interpersonal, and systemic level with a foundation of EQ. Her work has been featured in TIME magazine, and she has been invited to speak at organizations including KPMG, Publicis Groupe, Kapor Capital, Pearson, and the YMCA.
As a serial entrepreneur, Carissa is also the COO of Some Neat Place, a perfectly imperfect kindness company, is the co-founder of Green Mango International, a 501 (c)(3) non-profit organization supporting educational opportunities for underserved school children in the Philippines, as well as the co-founder of AARISE - Asian American Racialized Identity and Social Empowerment for AAPIs, a program and community focused on justice and liberation for all centering Asian American activist history, AAPI experiences, emotional processing and somatic healing.
Connect with Carissa Begonia