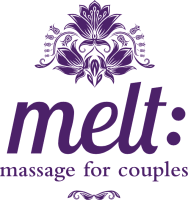 Melt: Massage for Couples
Melt: Massage For Couples was created because co-founders Denis & Emma Merkas believe that every relationship deserves a little bit of massage. Melt shows couples how to massage each other in the comfort of their own home, via high quality streaming video tutorials. The videos cover everything from applying oil to warming up muscles, working knots and deep tissue massage.

Course creator Denis Merkas is widely considered the world's leading expert in teaching couples how to massage after nearly a decade of experience in the field, using and refining his own unique, easy to learn techniques on thousands of couples.

Denis is a registered massage therapist with a degree in acupuncture and has fourteen years of massage experience. His first company Merkas Health serviced some of Australia's leading five star hotels, including high profile VIP guests such as the Pussycat Dolls, Art Garfunkel, Pearl Jam, James Earl Jones, Flo Ryda, Peirce Brosnan, Superhero legend Stan Lee, Olympians, Footballers, F1 drivers and countless more celebrities, actors, musicians, politicians and sports stars. Melt is his proudest achievement, drawing praise from customers and experts all over the world for his "clean, sophisticated" approach to couples massage.
Connect With Melt: Massage for Couples
Brought To You By Melt: Massage for Couples