Deep and restorative sleep with a melatonin-free formula*
Fall asleep faster, stay asleep longer, and wake up feeling rejuvenated.*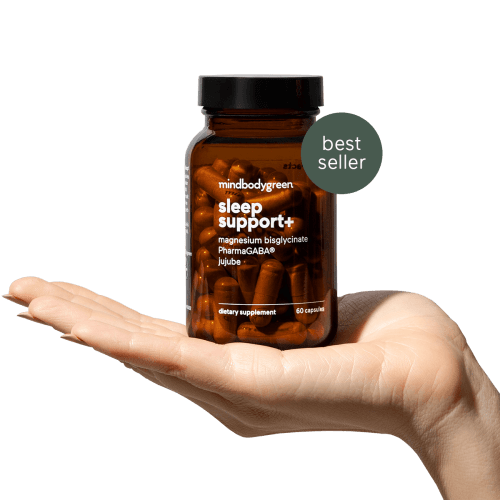 "sleep support+ has changed my life, and I hope it changes yours too"*
‎‎‎‎‎‎‎‎‎‎‎‎
Colleen Wachob
mbg Co-Founder, and Co-CEO
How does the hormone melatonin work?
Melatonin works like a natural dimmer switch for the body's systems, signaling them to power down for sleep. The hormone impacts our circadian rhythm, the body's natural sleep-wake cycle. Light exposure, including blue light from electronics, and crossing time zones can interfere with melatonin production and our internal clock. Supplemental melatonin can help reset and support our circadian rhythm in certain short-term situations. It may help you fall asleep—but not stay asleep or experience the restorative effects of quality sleep.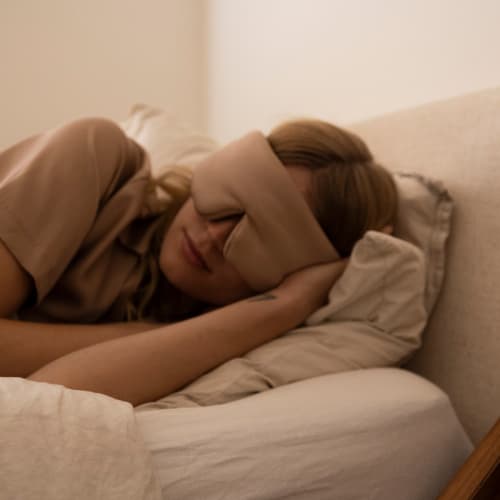 sleep support+
Why melatonin may sabotage long term restorative sleep
Added melatonin may be an "emergency" solution for jet lag, but research does not support using it as a daily tool for high quality, restorative sleep in the long run. Hormones like melatonin can disrupt your overall endocrine system, including lowering estrogen and testosterone levels. Plus, melatonin can actually leave you feeling more tired—it can cause nightmares, daytime grogginess and headaches. Additionally, melatonin loses its effectiveness over time.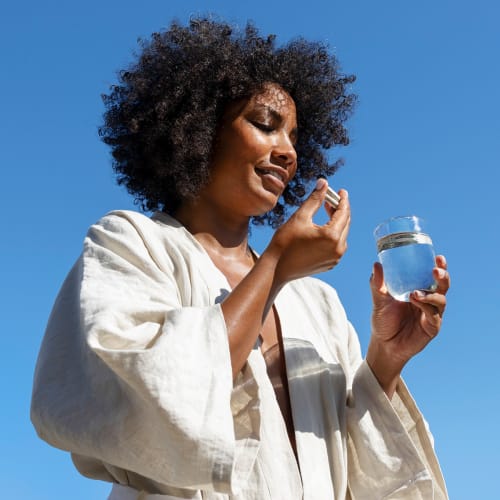 A strategic sleep solution: A trio of powerful ingredients deliver deep, restorative sleep without melatonin*
For us at mindbodygreen sleep is personal. That's why we consulted functional medicine doctors and scientists, and put together a powerhouse product to achieve deep, rejuvenating sleep.*
Our best-selling sleep support+ supplement starts with 120 mg of highly absorbable and gentle magnesium bysiclinate, blended with the botanical jujube for calming and sedation, plus PharmaGABA®, clinically shown to enhance sleep quality. And as you can expect with all mindbodygreen products, it's rigorously tested, formulated with highest-quality ingredients, and free of unnecessary additives or preservatives. The result is a trio that works hard to help you get you to sleep faster, deeper through the night and wake up feeling energized and alert. Prepare to be amazed by what great sleep can do.*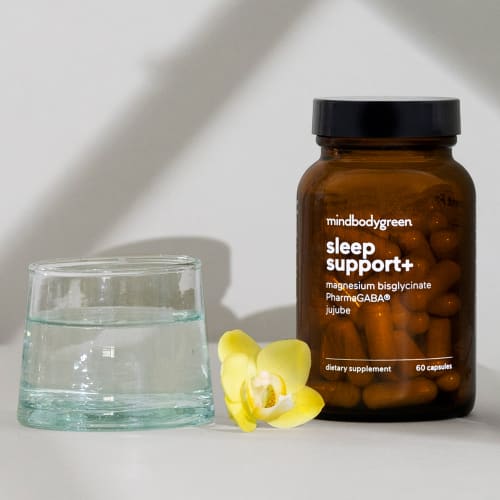 Our sleep support+ formula
Promote deep and restorative sleep*
Magnesium bisglycinate is a highly absorbable form of magnesium that promotes a steady state of relaxation for deep and restorative sleep.*
120 mg
Calm overactive mind
Jujube is a fruit used in Traditional Chinese Medicine for calming and sedation, and supports healthy cortisol levels.*
225 mg
Enhance sleep quality
PharmaGABA® is an extensively studied neurotransmitter shown in clinical trials to enhance natural sleep quality.*
100 mg
Testimonials
What experts are saying about sleep support+
mindbodygreen's gentle sleep support+ formula has solved my sleep issues.*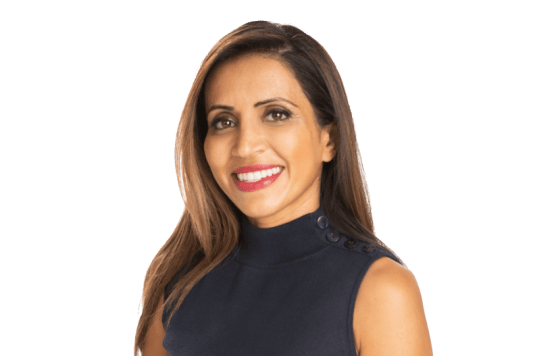 Amy Shah, M.D.
Double Board-Certified MD & Functional Medicine Expert
sleep support+ is my go-to when I need a deep, restful night of sleep. I am very caffeine- and blue-light-sensitive and used to take melatonin at night but found that it often did not work. mindbodygreen's natural, gentle sleep support+ formula has effectively solved my sleep issues. The unique combination of magnesium bisglycinate, jujube, and PharmaGABA® induces relaxation and calm and helps maximize my sleep quality.*
I felt a profound impact on my sleep quality.*
Kelly LeVeque
Best-Selling Author & Celebrity Nutritionist
I love mindbodygreen's sleep support+ formula. Since adding it to my nightly routine, I felt a profound impact on my sleep quality. This product is the perfect melatonin-free blend and something I feel comfortable recommending to my clients and friends. Like mindbodygreen's entire line, this supplement is made with the purest ingredients, backed by science, and tested extensively.*
I have seen a drastic improvement in my sleep quality.*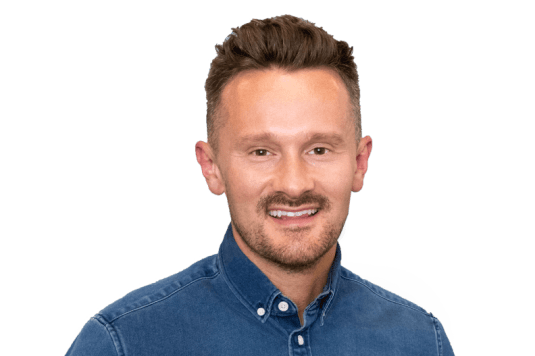 William Cole, D.C., IFMCP
Functional Medicine Expert & Best-Selling Author
I take magnesium to help me wind down and relax at the end of a busy day of seeing patients in my functional medicine clinic. Ever since switching to mindbodygreen's sleep support+, I have seen a drastic improvement in my sleep quality due to its unique formulation of high-quality relaxation-supporting ingredients including magnesium bisglycinate, PharmaGABA®, and jujube.*
Deep and restorative sleep with a melatonin-free formula*
Fall asleep faster, stay asleep longer, and wake up feeling rejuvenated.*