For over 10 years, mbg has been guiding millions of people around the world towards lives of greater meaning, connection, fulfillment, and purpose.
We are obsessively committed to creating best-in-class content, products, and services and are always looking for talented individuals to join our mission-driven team.
We believe a diversity of viewpoints, experiences, and backgrounds make our team stronger. We strive to work consciously, and inclusively — and to reflect those values in our work. Become a part of our growing family and contribute to the movement.
Our Values
Well-Being First
We want to set new standards as it relates to finding science-backed holistic tools to help better our community and will always bring the best experts, tools, and recommended products forward.
Our editorial and brand integrity is our biggest asset here, and we set the highest standards when it comes to the content on our site.
We believe that we, as individuals, have a personal responsibility to take care of our own health (mental, physical, and spiritual), along with the health of our planet.
Respect and Empathy
Respect is the underlying principles of the way we communicate as a team and with the mindbodygreen community
We communicate with empathy, believing it drives better outcomes internally and externally.
We respect everyone's time, which means we are prompt and efficient. We have a scrupulous eye when it comes to very precious synchronous time.
Improving Every Day
We are focused on continuous improvement personally, professionally, for our partners, for our products, and, most importantly, for our customers (broadly defined)
We believe that feedback is a gift and we all have opportunities for development; if we have a concern with a teammate or how a situation is being handled, we give feedback in a timely manner.
We are focused on prioritizing what will have the biggest impact and are constantly ensuring that our priorities are aligned with impact and resource allocation
Ownership and Accountability
Whether it's a small follow-up from a meeting or a larger more complex product, we are diligent about ownership and executing on our objectives.
We are maniacal about closing the loop to ensure that we hit our goals with both our internal and external partners.
We are proactive, even if it's outside of your traditional scope. If there's a process that can help the teams work with more ease, then be proactive about identifying the need and creating the process. Work is more dynamic than what is spelled out in a job description. There are times we need senior people to do work that is "beneath their role" and junior people who are able to step up "above their role" when necessary.
Discuss, Debate and Commit
We believe open discussion, debate, and diversity of thought leads to a better result. If something doesn't look right to you, it's up to you to bring up solutions or alternative ideas.
After we express honest opinions, and debate paths forward, we commit to whatever direction the company decides to go.
Financial Wellness
We build our business lines so that there's a path to profitability and use our profits to reinvest in growth.
We are very thoughtful about resource allocation across projects, people, software, and otherwise, and value creative solutions to resourcing.
We are transparent with business goals and believe everyone has ownership in the success of the company.
We believe profitability enables us to control our destiny and stay true to our mission.
Benefits
As a mindbodygreen employee, you will enjoy perks and benefits including:
Health Care
Comprehensive benefits for medical, dental, and vision insurance. Plus access to other resources and programs.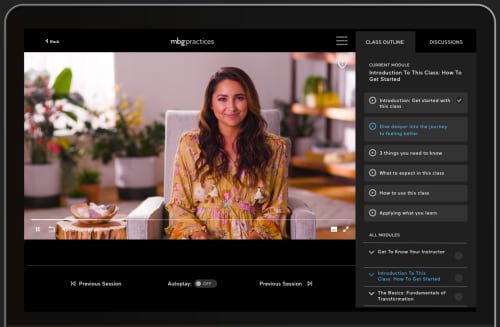 Products
Access to our entire mbg Classes library, inclusive of over 86 classes, and our Functional Nutrition Coaching programs. Plus, a 35% discount on our supplements.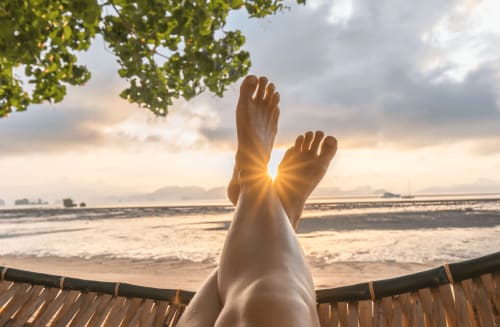 Time Off
We offer our employees flexible paid time off, paid holidays, and generous leave options for life events.
Your work, your way
We have a very flexible, remote-first policy for most positions.
We have employees who work remotely around the United States and we also have an office and studio in Brooklyn, NY and an office in Miami, FL.
Our offices are available for employees whenever they want it or need it.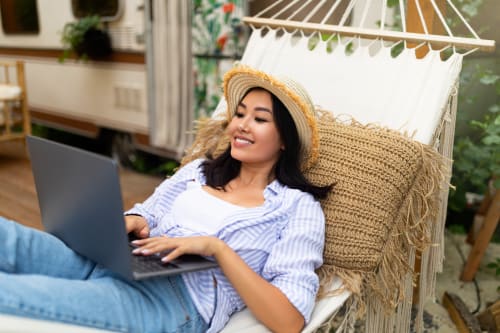 Grow With Us
Our career listings are powered by a 3rd-party, and if you need accessibility assistance reaching them, please email us at support@mindbodygreen.com.