mindbodygreen | health coach certification
4 Essential Skills for Successful Health Coaches
Sign up to download our free guide with the top four skills all Health Coaches need to succeed.
Ready to start your journey today?
Introducing mindbodygreen's Health Coach Certification
Distinguish yourself as a top-tier health coach at the forefront of holistic wellness through our NBHWC-approved program, which uniquely weaves together the highest standards in health coach training with mindbodygreen's 360-degree approach to healing.
An integrative approach to wellness
Grounded in mindbodygreen's unique 360-approach to holistic well-being
Interactive, cohort-based learning
that translates theory into practice to earn your certificate in just 20 weeks
A unique collection of world class experts
across health coaching & functional nutrition
Become a National Board Certified Health & Wellness Coach
Our Health Coach Certification is an approved Health and Wellness Coach Training & Education Program by the National Board for Health and Wellness Coaching (NBHWC). Graduates of this program are eligible to apply for the HWC Certifying Examination by the NBHWC.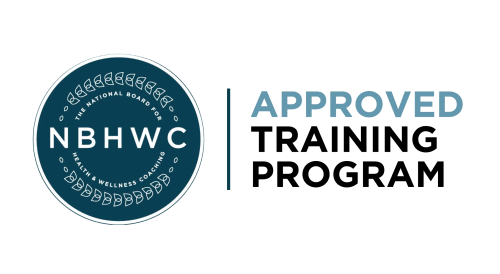 What People Are Saying About The Course
There is so much power in combining a robust health coach training with mindbodygreen's holistic approach to wellness.
This program uniquely prepares students to thrive by going beyond the traditional to include true skill building, actual scenarios & abundant real-time practice.
Darshi Shah NBC-HWC, CNT


Core Faculty
mindbodygreen's Health Coach Certification is exactly what healthcare needs right now.
Frank Lipman, MD


Director of Eleven Eleven Wellness Center
Ready to take the next step?
Get Started
Enroll in our NBHWC-approved Health Coach Certification program starting on April 18th
$4,999
Now with 0% APR for up to 24 months with Affirm (as low as $201/mo)!
Get Your Questions Answered