Clean Cosmetics 101
Avoid Dirty Cosmetics & Learn How To Be An Informed Consumer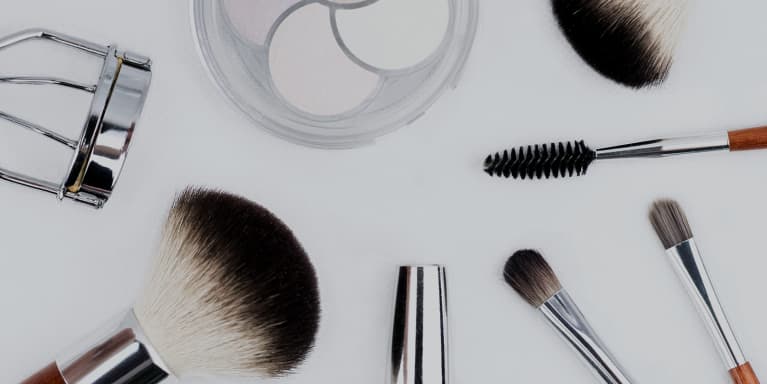 14 VIDEO LESSONS
By expert instructor Heather White
COMMUNITY
Get guidance and connect with fellow classmates
LIFETIME ACCESS
View on your computer, phone tablet, or stream to your TV
Avoid Dirty Cosmetics & Learn How To Be An Informed Consumer
$19.99 USD
What you get:
A deep dive into the dangers of consumer cosmetic products
Recipes and instruction for some amazing DIY beauty remedies
Error message
Start free trial
Who Is This Class For?
This Class Is Perfect For You If:
You often use drugstore or department store makeup products.
You find your skin overly dry, oily, or breaking out after using makeup or cleansers.
You want to better understand what you're actually putting on your face every day.
You know you should be using all-natural products on your skin, but aren't sure where to turn for alternatives.
You want to decrease your carbon footprint and use more environmentally friendly products.
Clean Cosmetics 101
By enrolling in this class, you'll gain imperative knowledge on how to:
1.

How the cosmetics industry exposes consumers to many dangerous chemicals.

2.

Why you can't rely on product labels.

3.

Making your own beauty products from all-natural ingredients.

4.

How to avoid cosmetic dangers, and get luminous, glowing, healthy skin in the process!
Class Outline
4 LESSONS
Myths Of The Cosmetics Industry
There are many myths that have supported the cosmetics industry for years, exposing consumers to potentially toxic chemicals. Heather debunks those myths, one-by-one, exposing you to something far less harmful: the truth.
LESSONS
1. Knowing The Risks
2. Debunking Common Myths
3. Are 'Natural' and 'Organic' Cosmetics Products Actually Safe?
4. Our Broken Cosmetics System
Read more
2 LESSONS
Clean Living From Head To Toe
Want a glowing face and beautiful teeth without all of the added toxins and chemicals? Heather fills you in on the chemicals that are sprinkled into some of our favorite face washes and toothpastes, and presents the safest alternatives for natural radiance.
LESSONS
1. Glowing Faces
2. Healthy Smiles
Read more
4 LESSONS
The Non-Negotiables
Do you really know what you're putting onto your face and body? Heather dives into some of the toxic chemicals that you probably had no idea were part of your favorite beauty products.
LESSONS
1. Parabens
2. Phthalates
3. Triclosan
4. Formaldehyde Releasers
Read more
4 LESSONS
Why Buy When You Can DIY?
Buying products off the shelves may be quick and easy, but DIY beauty products are even better! In your last module, Heather walks you through how to create DIY hair products, face wash, and even a lemon and avocado face mask!
LESSONS
1. DIY Shampoo
2. DIY Conditioner
3. DIY Face Wash
4. DIY Lemon & Avocado Face Mask
Read more
Meet The Instructor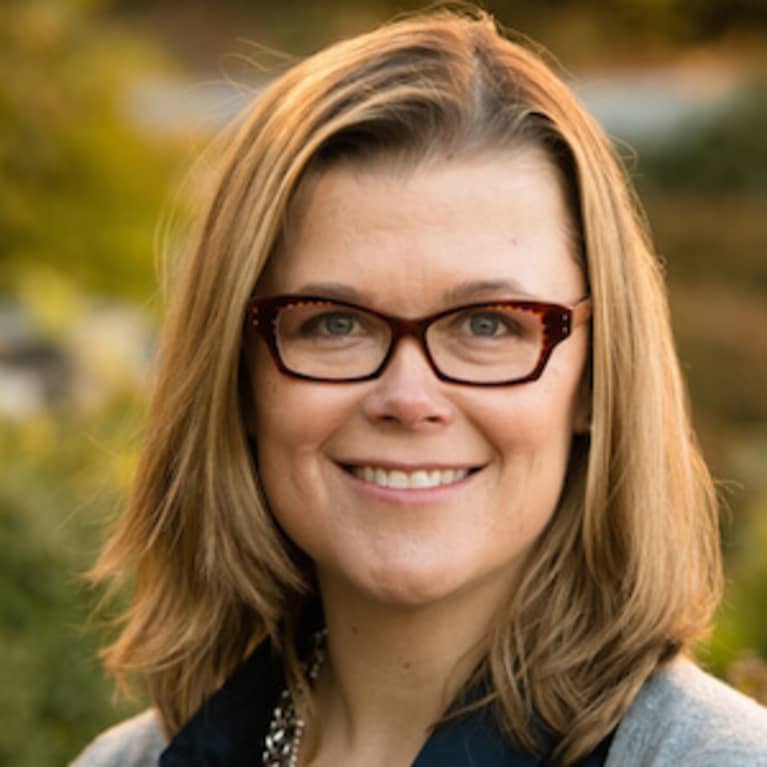 Heather White
Heather White, Executive Director of EWG, is a nationally-recognized expert on environmental health and environmental law and policy. As Executive Director, Heather guides EWG's policy, advocacy, and online engagement of EWG's more than 2 million supporters. EWG is the nation's most effective environmental nonprofit advocacy organization and uses game-changing research to empower people to live healthier lives in a healthier environment. White has testified before Congress, briefed top Congressional staff and met with senior White House officials on a wide range of issues, including toxic chemical pollution, water quality, energy policy, food safety and farm bill reform. White has been interviewed by numerous news organizations, among them The New York Times, The Wall Street Journal, The Dr. Oz Show, MSNBC, NBC and PBS: To the Contrary.
Testimonials
"
Heather White is an inspiring leader and teacher. As EWG's executive director, she fights everyday to protect consumers, inform the public, and make the connection between our personal health and the environment. EWG's groundbreaking work on everything from food to cosmetics has revolutionized the way consumers look at their products and Heather's work has been indispensable to that mission.
"
"
Heather is truly empowering people everywhere to live a healthier, greener life!
"
"
As the founder of Mama Glow and a wellness and birth coach, I work with women every day who are seeking to green their life and rid their home of toxic products. EWG and Heather White are invaluable tools in the quest for a greener and healthier lifestyle. Heather is a powerful speaker, illustrating how easy steps can have a big impact on your family, your home and your glow!
"
"
It's easy to feel overwhelmed (and not even know where to begin!) when you first start examining your lifestyle and realizing that the food we eat, water we drink, and products we bring into our homes may not be as safe as we think, but Heather breaks it down so that it feels manageable and accessible. Heather is the perfect guide to start you on that journey.
"
What's Included
Secure your spot in Clean Cosmetics 101 for these enrollment benefits:
4 modules and 14 video lessons, filled with all the information you need
A deep dive into the dangers of consumer cosmetic products
Recipes and instruction for some amazing DIY beauty remedies
Lifetime access to stream from your computer, phone or tablet
Take This Class
Avoid Dirty Cosmetics & Learn How To Be An Informed Consumer
$19.99 USD
What you get
A deep dive into the dangers of consumer cosmetic products
Recipes and instruction for some amazing DIY beauty remedies

PAY AS LOW AS
ADD TO CART
Unlock all mbg classes for $549
instructor credentials
Former Director of the Environmental Working Group
Watch Anywhere. Always.
Stream this class on your computer, phone or tablet, from anywhere with an internet connection.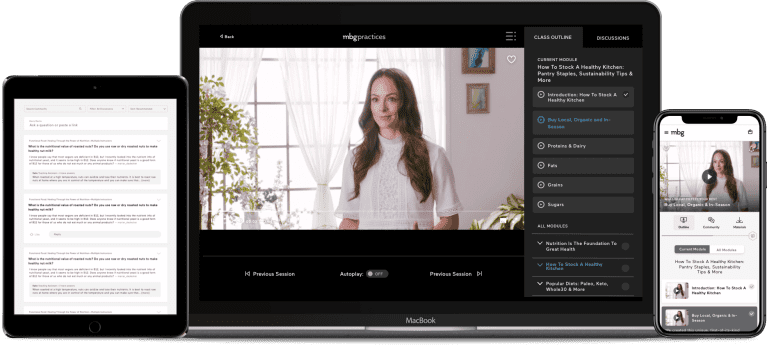 Clean Cosmetics 101
$19.99 USD
Avoid Dirty Cosmetics & Learn How To Be An Informed Consumer

PAY AS LOW AS
ADD TO CART
Unlock all mbg classes for $549
Frequently Asked Questions
What are mbg Classes?
mbg Classes come to you from the team at mindbodygreen.com! Our goal is to provide you with world-class instructional video classes with the best wellness teachers around. These classes are streamed so you can watch anywhere in the world with an internet connection. You can also watch them as many times as you like!
Is this class sent to me on a DVD or is it downloadable or streamed?
All mbg classes are streamed so all you need is an internet connection! You can watch anywhere, any time, on any device. You can watch classes on a computer, tablet, or smart phone. You can watch the classes as many times as you like and you can go at your own pace!
What if I live outside of the United States?
No problem - all you need is an internet connection! Even though you can live anywhere in the world to take these classes, please keep in mind that class prices are in US Dollars.
What do I get for my money?
Each class includes video lessons, notes, helpful worksheets, tips, recipes, discussion boards, and exercises to get going on your own. You can watch these classes as many times as you like!
Will I get personalized instruction?
Through our Discussion Boards, you'll be able to ask the instructor questions and interact with other students taking the class with you. It's a great way to connect with your classmates and support each other!
What do I need to take the class?
Once you register and purchase your class, you'll have immediate access to all class video, discussions and associated tools available on your desktop, tablet, and mobile device.
Are closed captions available?
Yes, closed captions are available for all classes. Look for the
icon in the video player control bar to enable closed captions. (Currently offered in English only.)
HELP! What if I have feedback or technical questions?
Please email us at support@mindbodygreen.com and we'll get back to you as soon as possible. We love hearing from our community so please let us know if there's anything we can do better or if you have suggestions for future classes!
Have a question about mindbodygreen classes? Call
1-877-624-9355
from 10am to 5pm Eastern Monday through Friday.
Get FREE Access To Preview This Class Now
Enter your best email and get FREE access to instantly preview this class for the next 10 minutes.