My Complicated Relationship With Yoga As An Indian-American Millennial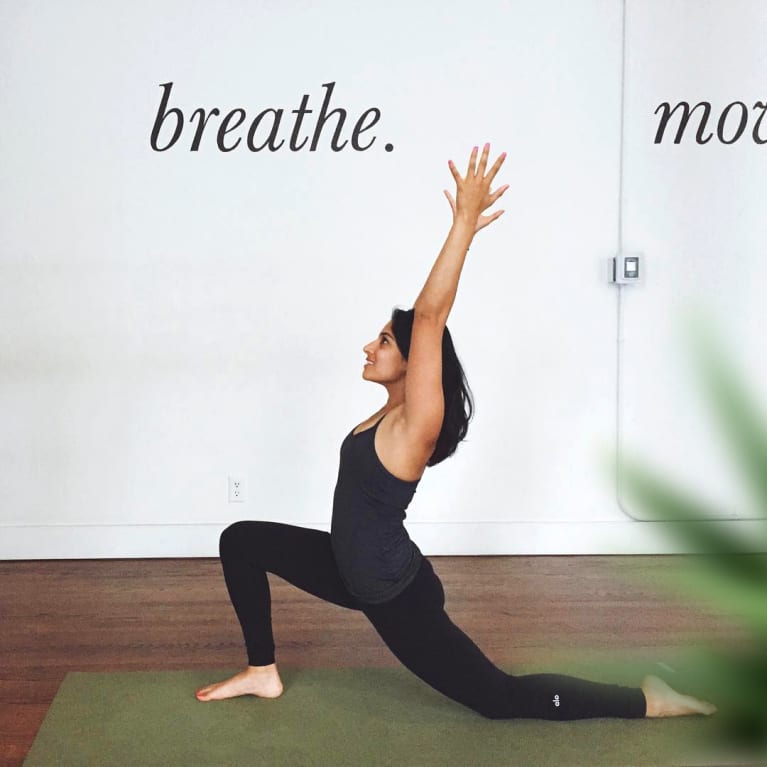 As an Indian American, I wish I could say my yoga practice was rooted in traditional and spiritual teachings—that my practice was shaped by an elderly guru who wore traditional Indian clothing and chanted in Sanskrit. Truth be told, a majority of my practice was actually influenced by toned blondes wearing Lululemon and bumping hip-hop music. I'm a bit torn because I quite enjoy my weekly yoga class in the Marina (San Francisco's district known for its health-conscious population), but at the same time I feel like I'm missing something bigger.
What I really feel is guilt.
I feel guilty that despite the fact that my mom tried to drill the importance of breathing exercises into my brain at a young age, as well as meditation and sun salutations, I refused to listen. I feel guilt for not giving yoga the attention it deserved before it became commercialized and Westernized.
My mother emphasized the benefits of yoga to me from the very beginning, and I finally caved by attending my first yoga class with her six years ago. At this point, I was very much fixated on the physical benefits of yoga. I kept on going back to yoga to become stronger, leaner, and more flexible. It took me some time to understand that the asanas, or poses, are just a small piece of the entire yoga practice.
Grasping the Eastern and Western applications of yoga.
Uncovering the deeper meaning of yoga took time and a lot of introspection. One moment I'm obsessing over a new pair of leggings, but within a split second, I'm paying close attention to how my yoga teacher melodically sings "Om," a very different kind of "Om" from the unassuming chant of pundits at the temple.
Though I may have been too young to hold much persuasion around yoga as it entered its phase of popularity in the West, I believe it still isn't too late to speak up about the bigger implications of this practice. For example, oftentimes I hear students complain about yoga classes that were not challenging or sweaty enough, and in these moments I want to politely remind them that yoga is much more than a workout—it's a lifestyle. "Do you know what is more challenging than 50 chaturangas in 90-degree heat?" I want exclaim. "It's about understanding the true spiritual and mental aspects of yoga. Learning how to be fully present. Developing the discipline to perform sun salutations as the sun actually rises."
Part of me feels like I hold such a strong stance with yoga because I still need to find a way to address my own guilt about neglecting the practice just a few years ago. I feel a responsibility in sharing the practical applications behind some of the teachings of yoga as well. For example, many people probably don't know that namaste not only means "I bow to you" but is also a simple way to say "hello" in India. It also may be surprising that doctors in India prescribe yoga for ailments (my favorite one has to be malasana, garland pose, for constipation. Try it, it works!).
The scriptures, the asanas, and the chants are deeply embedded in our culture, and I wish we would uncover the layers a bit more in class. It seems like this in-depth knowledge is reserved for teachers, but I believe students can get so much out of putting yoga into cultural context.
I'm not here to critique "Western" yoga, as after all, I am a student of this practice. I think it's wonderful that we Americans are finding ways to become more mindful, spiritual, and open-minded. And as I work to embrace my own complicated relationship with yoga as a South Asian millennial, I do feel I have an important role: to ensure that the cultural and historical relevance of yoga stays steady and strong in years to come.