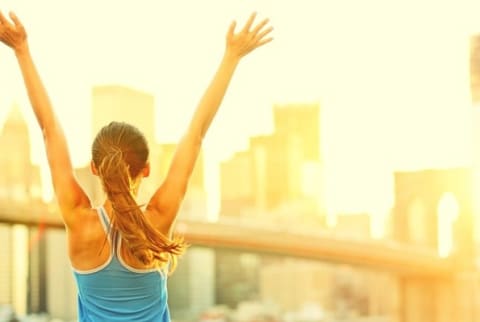 Photo by Shutterstock.com
November 28, 2013
Gratitude: An intentional appreciation of what and who you have; an acceptance and explicit acknowledgment of what life brings you.
That's how I define gratitude, one of the 10 words I believe everyone should live by.
We're knee-deep in the season of gratitude. Thanksgiving, in fact, could be seen as the high holy day of gratitude practice. Not that we should need a special day to express our appreciation, but it's a welcome reminder to notice and acknowledge who and what is truly important in our lives. Yes, gratitude is a practice. The more you do it, the more natural it becomes, and the more you—and your loved ones—benefit.
Maybe you don't need any, but it turns out there's good scientific evidence that practicing gratitude is good for our emotional and physical health. It's my favorite prescription this time of year. I've listed below five compelling health reasons (with associated research citations) to work on your gratitude practice. Gratitude, it turns out, can be taught and learned, and studied. And it works.
Thank you for reading this post.
1. Gratitude reduces depression.
2. Gratitude can help you feel peaceful.
It lessens anxiety, and can be helpful for those suffering from severe conditions like post-traumatic stress disorder (PTSD).
3. Gratitude can help you get your zzzs.
It improves sleep, which in turn has a positive impact on mood. And anxiety. And just about everything.
4. Gratitude is great for your heart.
It improves overall cardiac health, both indirectly through improving mood and attention to positive health behaviors like fitness and nutrition, as well as directly through reduction in inflammation.
5. Gratitude is a brain booster.
It strengthens memory. For elderly adults, practicing gratitude was shown to improve their overall sense of well-being and quality of life.