Whole Foods CEO Reveals Plan To Lower Prices Yet Again Following Amazon Merger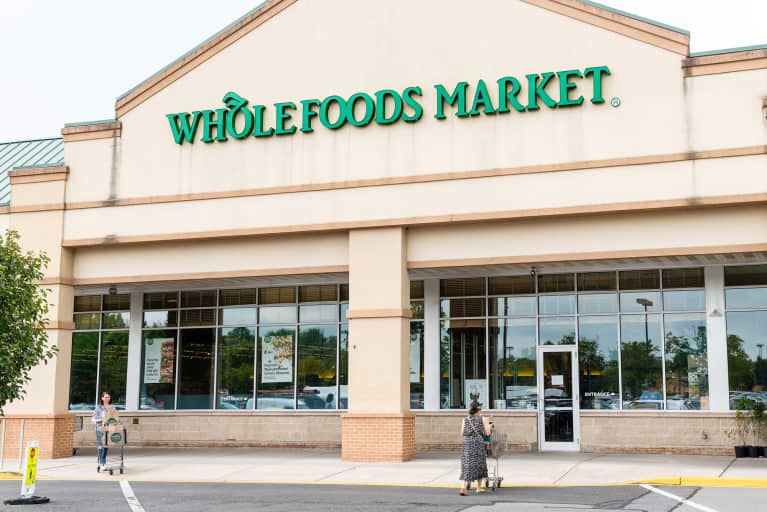 Whole Foods Market has been changing since August 2017, when they merged with Amazon. The $13.7 billion deal is a win-win for both Amazon and Whole Foods Market as they share a common goal—quality and customer service. Together they are taking a long-term perspective on the future of grocery and wasted no time in innovating to create the best and healthiest experience for consumers.
The immediate plan of action post-merger? Price cuts. Days after the announcement, the partnership announced they would do their first round of price cuts on staple items like eggs, bananas, almond butter, and ground beef. And it turns out the price cuts are here to stay.
"We've cut our prices twice so far in large chunks and were going to continue to do that. We're going to have another large price reduction, I hope, in the next few months," said founder of Whole Foods Market John Mackey recently on the mbg podcast.
Among the good news, he also told us, "Whole foods sales are up, and we're not cutting out local; we're actually increasing local."
There's a lot to be excited about, especially if you are a Prime member. Amazon Prime members can take advantage of prime-now delivery, currently available in 68 cities and growing, as well as get in on the loyalty program, which offers special discounts to Prime members—10 percent off sale items and weekly discounted items.
Whole Foods Market is looking at the whole picture, and the customer is front and center. With Amazon's technology expertise and the Whole Foods Market mission a priority, as far as we can see, the future looks delicious.