An Energizing Morning Smoothie (That'll Actually Keep You Going Until Lunch)
Have you ever tried drinking a healthy smoothie for breakfast only to feel your stomach growling by 11 a.m.? Did you end up snacking on chips or that chocolate you keep hidden in your drawer?
What if a quick and healthy smoothie could keep you fuller for longer?
Studies have found that meals with high-protein content increase satiety. This delicious smoothie has got you covered with 25 grams of protein.
It also contains rolled oats, which are low on the glycemic index. This will keep your blood sugar levels steady and leave you feeling energized until lunch.
Eating healthy can be hard when you've got a lot on your plate. It's easy to reach for processed snacks and end up with a sugar crash afterward. But the best way to prevent this is to have a tool kit of easy and satisfying recipes like this one.
Energizing Oatmeal Protein Smoothie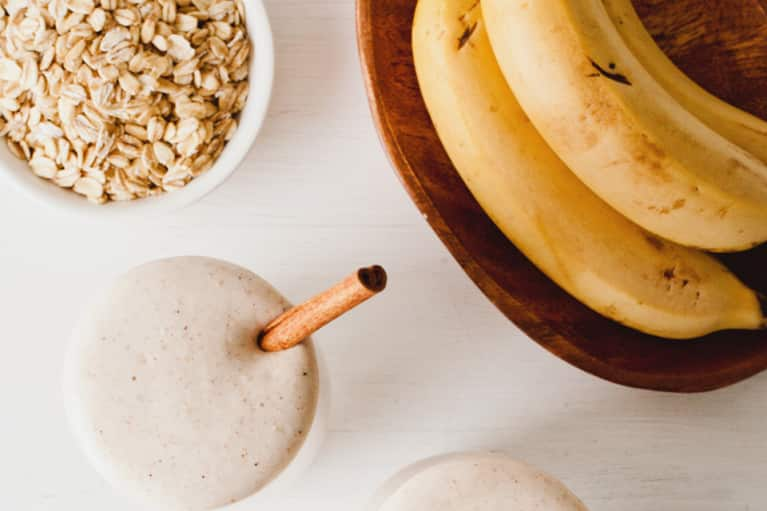 ¼ cup raw rolled oats
1 frozen banana, cut into chunks
¼ teaspoon cinnamon
1 scoop protein powder (whey or pea protein)
½ cup almond milk
½ teaspoon vanilla extract
pinch of salt
Preparation
Add all of the ingredients to a blender and blend until smooth. Serve with a sprinkle of cinnamon on top.