This Beetroot & Pomegranate "Pinot" Mimics A Gusty Red Wine
Contributing writer
By Fiona Beckett
Contributing writer
Fiona Beckett is an award-winning food and wine writer, one of the world's leading experts on food and drink matching, wine columnist for The Guardian and the author of 24 books on food, wine and beer.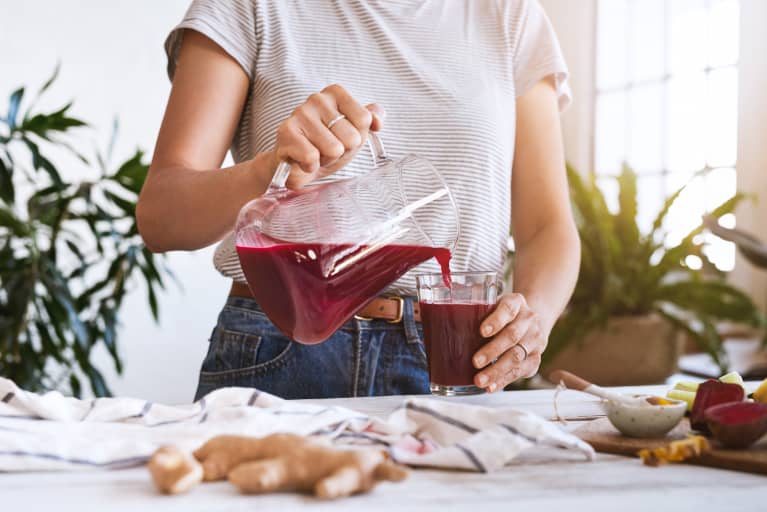 Our editors have independently chosen the products listed on this page. If you purchase something mentioned in this article, we may
earn a small commission
.
The biggest challenge if you're a wine lover is to find a drink that will be a decent substitute for red wine—something that has some body and structure to it but is not too sweet. This is the nearest I've gotten to it. Beetroot is not everyone's cup of tea, admittedly, but it has the richness and color—a magnificent magenta if you make it with freshly juiced beets—to make you feel like you're enjoying a gutsy red.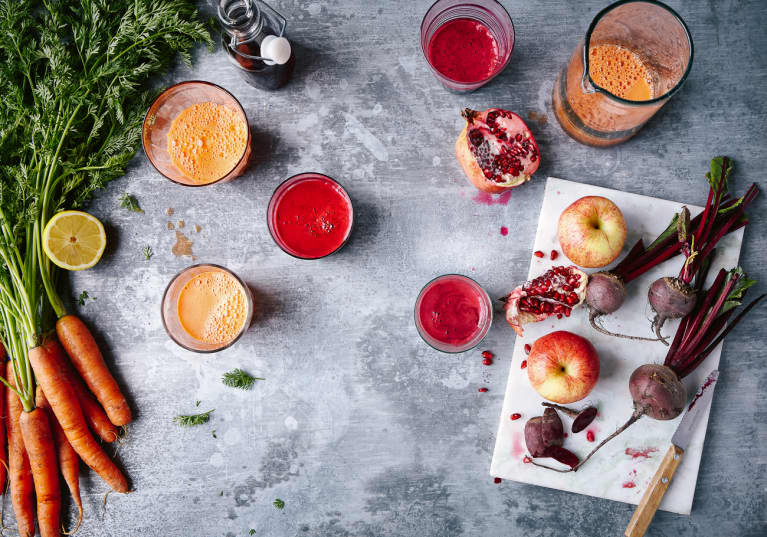 Beetroot and Pomegranate "Pinot"
Makes 500 ml (18 fl. oz.)
Serves 4 to 6
250 ml (9 fl. oz.) freshly made beetroot juice (see below)
250 ml (9 fl. oz.) chilled good-quality pomegranate juice (I use POM Wonderful)
2 teaspoons balsamic vinegar, or to taste
Juicing beetroot: You'll need a bunch of fresh beetroot, about 450 to 500 grams (1 lb. to 1 lb., 2 oz.) once you've removed the leaves. Peel the beets, using disposable plastic gloves if you want to avoid staining your hands crimson, and cut into pieces small enough to feed into the tube of your juicer. Juice following the manufacturer's instructions.
Pour the beetroot and pomegranate juices into a jug and mix together, then add the vinegar to taste. The mixture tends to be a bit frothy to begin with, so if you want it to look more wine-like, pour it into a glass bottle or other container, stopper, and let it rest in the refrigerator for a few hours before serving.