Close Banner
Advertisement
This ad is displayed using third party content and we do not control its accessibility features.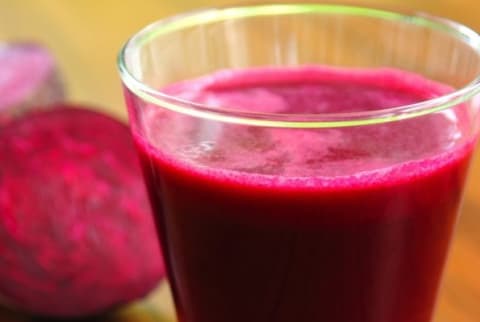 Photo by Shutterstock.com
Beets are an affordable natural multivitamin, and are filled with disease-fighting and anti-inflammatory benefits. The bright purple color means they're packed with rich antioxidants, which promote health, great skin and anti-aging benefits.
Beets are a great root to add to a detox or a cleanse. They cleanse the blood, kidneys and colon, and can also help revive the liver. Great for reducing cholesterol and fighting heart disease, this superfood also provides B-complex vitamins to improve mental health and clarity.
Incorporating this rich, beautiful root will provide many health-boosting benefits. Beets are very versatile and can be included in many recipes. You can bake them or boil them and toss some olive oil on them, then add them as a side dish or to a salad. You can puree them and add them to a desert. My favorite is to juice them and put all those healthy benefits straight to work.
1 beet, cleaned and chopped
2 carrots, cleaned and chopped
4-6 strawberries, cleaned
About a cup or handful of grapes
1 apple

Julie Arnold
I am a Certified Holistic Health Coach who inspires busy women to get healthy and happy. I have a desire to help people live healthier, happier, and stress-free. I found my true passion in the field of nutrition and inspiring others. My goal is to provide you with tools and inspiration to lead healthy, vibrant, energy filled lives.
For those who want a step-by-step guide to learn how to lose weight, shop and prepare healthy meals, increase energy naturally, and gain confidence; I offer exclusive nutrition and well being programs with individual and group nutrition counseling.